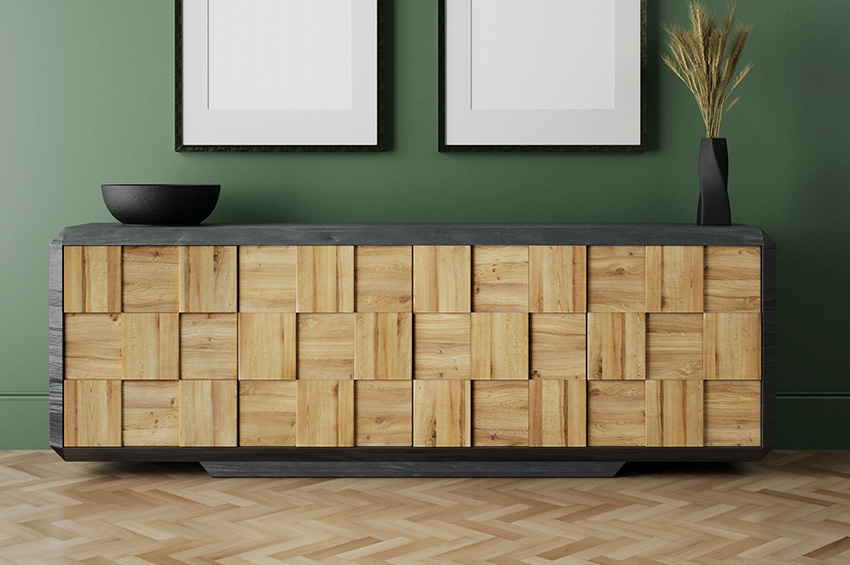 Top Vinyl Flooring Trends in 2022
Once only available in sheets, vinyl flooring has come a long way since it first came to market in the 1940s. While many homeowners still prefer authentic hardwoods and natural tile, this synthetic flooring product is among the most popular options available today.
Luxury vinyl tile (LVT) comes in easy-to-install pieces that look virtually identical to real wood and earth-sourced tile. Our Portland flooring company has helped people throughout the metro area create some seriously gorgeous designs with the material over the years. Find a rundown of our favorite modern styles below.
6 Luxury Vinyl Tile Flooring Ideas & Designs We Love
What is the best LVT flooring for your space? Though there's no one-size-fits-all option, a bit of inspiration can help get your wheels turning. These are our most loved vinyl flooring trends for 2022.
1) Luxury Vinyl "Stone" Tiles
Natural stone is a timeless flooring product with a high-end appeal. However, the heavy material is on the pricier end and relatively difficult to install. That's why lots of folks are opting for luxury vinyl "stone" tiles instead. Whether you envision a sandstone entryway, a marble kitchen, or a slate-tiled bathroom, you can achieve the look with LVT.
2) Herringbone LVP Flooring
Instead of installing faux-wood planks or rectangular tiles in straight lines, consider other vinyl flooring patterns, like herringbone. Inspired by the skeletal structures of herrings, the V-shaped design offers a distinctly refined, curated effect. We recommend installing herringbone floors in smaller, relatively narrower spaces, like a bathroom, entryway, or hallway.
3) "Reclaimed" LVP Faux Wood Flooring
Real hardwoods can last up to 100 years, often looking better with age. Instead of waiting decades for this coveted aesthetic, consider getting vinyl plank flooring with a "reclaimed" wood finish.
This trend is perfect for anyone who appreciates rustic interior decor but may not want to take the time to source and salvage weathered materials. Many of the flooring manufacturers we work with, such as Mannington, offer both sheets and planks in line with this trend.
4) Textured Luxury Vinyl Tiles
Textured flooring is having a moment, and we're loving it. Thanks to advancements in the industry, Shaw Floors and other manufacturers are able to create various effects using high-tech embossing techniques. We're talking wire-brushed finishes, enhanced grain patterns, and "hand-scraped" textures.
5) Flat Finishes
Whether it's classic wood planks, natural stone squares, or porcelain tiles, flat finishes are in for 2022. Matte floors offer more than just a chic appearance. They're also easier to maintain than their shinier counterparts, which are more likely to scratch and need to be refinished more frequently.
Not only that, but dust and dirt tend to be more visible on glossy floors. Mohawk and many of our other manufacturing partners make vinyl planks with matte finishes.
6) Straight-Lay Tile
Another one of our favorite luxury vinyl flooring ideas is straight-lay tile. This installation technique calls for placing the pieces in parallel rows as opposed to a traditional running bond (brick-style pattern). Straight-lay tile is one of the easiest styles for DIYers. People also love it because the clean lines lend to a handsomely modern, minimalist vibe.
Floor Factors Is Your One-Stop-Shop Home Remodeling Resource in Portland
The team at Floor Factors is here to help you with every step of your next renovation project. Our Portland flooring company carries a wide range of products from top-rated manufacturers, and we can assist with custom orders. Our clients also love working with our in-house design consultants who help them bring their unique visions to life.
Floor Factors supports DIYers, but if you need assistance with demolition or installation, we're at your service. We also have flooring remnants in stock, often enough to cover multiple rooms or even an entire house, depending on the size.
Stop by our store in the Pearl District to get started. Have questions or need a quote on a custom flooring order? Contact us today.