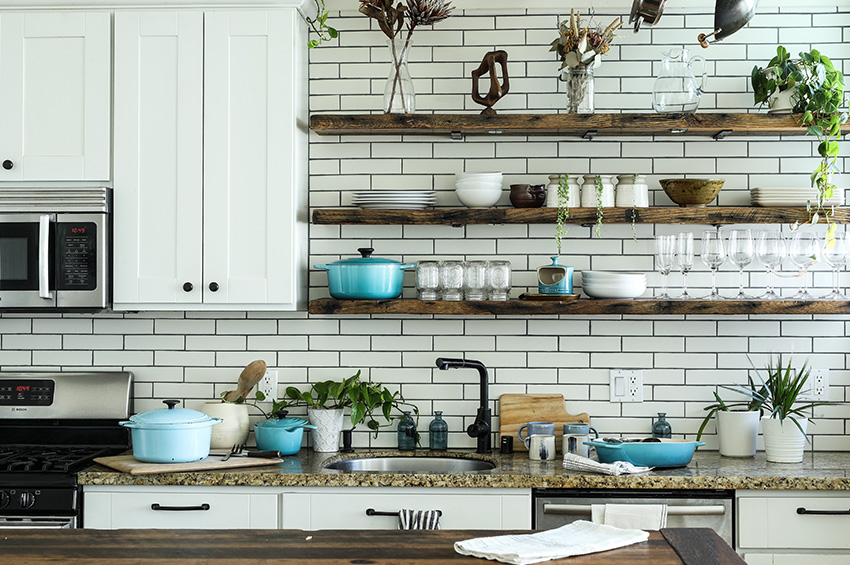 4 Kitchen Countertop Materials That are Heat-Resistant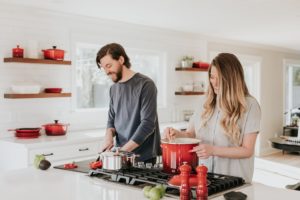 When the time comes to replace the kitchen counters in your home or select countertops for a new build, there are many aspects to consider. Aside from appearance and cost, there's durability, scratch-resistance, moisture-resistance, and how well the material holds up under heat.
Heat-resistance is a critical factor of countertops, especially in kitchens. Of course, you should always keep hot pads on hand, but it would certainly be nice not to have to worry about accidentally damaging your counters.
Can kitchen countertops be heat-resistant, and if so, which types of materials can do the job?
1) Solid Surface Countertops
Solid surface quartz countertops are made of a combination of polyester, plastic resin, and ground quartz. Since they can be made to resemble granite countertops for a fraction of the price, they're a popular choice among homeowners.
Can solid surface countertops withstand heat? As a matter of fact, they can! In addition to heat, the non-porous, seamless material is resistant to moisture, scratching, dents, and fading.
If you're interested in solid surface counters for your kitchen, another option is acrylic. This type of solid surface countertop is made of mostly acrylic, as well as small amounts of epoxy and other materials. Similar to quartz, non-porous acrylic counters stand out for their unbeatable resistance to heat, water, discoloration, and abrasion.
2) Granite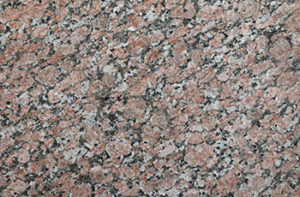 Solid surface counters may be enjoying the spotlight right now, but granite is still a go-to for kitchens. The granular, igneous rock has a gorgeous crystalline structure and a natural, upscale appeal. A couple of decades ago, it was a relatively exclusive countertop option found mostly in luxury homes. However, in recent years, granite has become a top choice for kitchen counters. The material is formulated under high heat, so it's no surprise the finished product is notably heat-resistant.
3) Natural Stone Tile
Natural stone tile is a beautiful and highly versatile product often used for kitchen and bathroom floors. However, what many don't realize is the durable material is also ideal for countertops. You can get either small or large tiles for your counters or backsplash. Each tile has a unique texture and composition, showing off the beauty of natural stone. Best of all, the material is heat-resistant, which makes it perfect for kitchens.
4) Porcelain Tile
Porcelain tile is a classic floor-covering option, and it lasts for several decades. Apart from floors, it can also be used for bathtubs, showers, saunas, fireplaces, backsplashes, and countertops.
When it comes to kitchen counters, porcelain is even more resistant to scratches and thermal shock than natural stone. It can also withstand heat better than most countertop materials.
Countertops & More from Our Portland Flooring Store
Whether you're selecting the finishes in a brand-new house or are renovating your current home, our Portland flooring store has all the kitchen and bathroom materials you need. We offer completely customizable quartz and acrylic solid surface countertops, along with granite, natural stone, and porcelain tile options. That's not all — Floor Factors also carries a wide variety of flooring materials, cabinets, and window treatments.
When you visit our showroom in the Pearl District, you can see and feel each material in person. If you need help choosing countertops, flooring, or any other finish for your home, our in-house design consultants are ready to assist. Additionally, we provide superior, trusted services, including free estimates, demolition, and expert installation. Consider us your one-stop-shop destination for residential renovations.
Stop by and visit us today! You can also schedule a personal appointment or contact us to learn more about the products and services we offer.