Virtual Design Consultation Available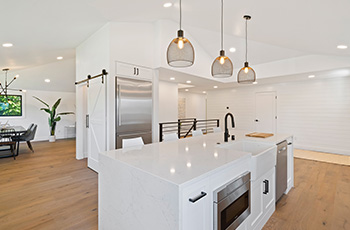 Imagine having the freedom to shape your home's interiors according to your precise desires and unique aesthetic preferences. Whether it's a midcentury-inspired living room adorned with herringbone floors and elegant roller shades, a modern farmhouse kitchen featuring weathered plank flooring and rustic wood shutters, or even a luxurious bathroom boasting marble counters and natural stone floors – your vision knows no bounds.
Amidst the myriad of design possibilities, what you might need most is a touch of inspiration and expert guidance. Whether you're embarking on the journey of building a new home or transforming your current living space, our Portland flooring store is here to provide invaluable assistance.
At Floor Factors, we take immense pride in offering a range of expert residential services, including the convenience of in-house design consulting. But here's the exciting part – our design consultations are not confined to brick and mortar; they're available virtually! With our virtual design consultation services, you can tap into our expertise from the comfort of your own space, ensuring that your dream home is just a click away.
Virtual Design Consultation Request
Contact our design expert to start working on your next project.
Expert Residential Flooring Design
At Floor Factors, we're committed to personalized service and customer satisfaction. In addition to providing high-quality materials, we're available to help with selection, design, and planning. We work directly with homeowners, as well as their interior designers, to determine the best colors, products, and approach for their renovations.
Our flooring design services include in-person consultations, elevations, floor plans, and material selection boards with flooring, backsplash, window treatments, countertops, cabinets, and wall paint swatches. We also offer 3D modeling upon request. Just bear in mind 3D renderings take time to create, so you'll want to make sure you have an adequate timeframe for your project before requesting one.
Our experienced team of floor and design specialists have a keen eye for residential architecture and interior remodels. Ultimately, this can save you time and money throughout the remodeling process.
Interior Designer Fernanda Baeza, at Your Service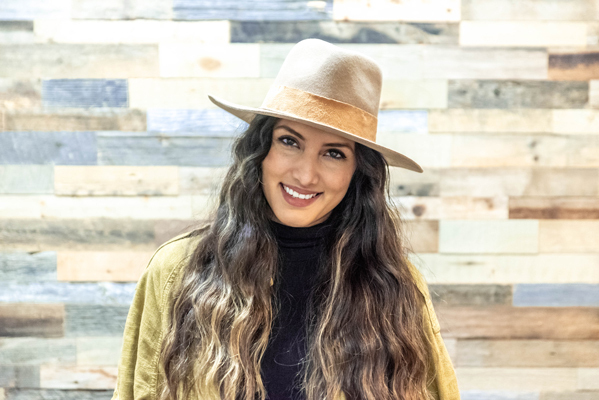 Meet Fernanda Baeza, Floor Factors' in-house design consultant for residential projects. Her philosophy is that the beauty of design can move us and enhance our lives. With a belief in the value of homes with genuine purpose and meaning, Fernanda is here to help you create a visually pleasing and functional space.
Fernanda studied architecture and has a degree in Interior Design from Ensign College. Her approach to flooring consultations focuses on your unique style and taste while encouraging you to share your thoughts and ideas at every stage. Whether you need interior design help for a minor update or a full-fledged home renovation, Fernanda has the expertise to make it happen. Read her full bio here.
What to Expect from Your Design Consultation
The virtual design consultation services we offer are not only comprehensive and helpful but also fun! Building a new home or reinventing your current space is exciting, and we love when our happy customers see their visions come to life.
With that said, creating your dream home is a substantial project, and it often begins with a design consultation. These are the general steps of the process.
Inspiration and Ideas: We'll kickstart the process by discussing your layout preferences, material choices, color schemes, finishes, and fixture options. We will provide valuable insights and visual resources to bring your ideas to life.
Budget Consideration: Budget is a crucial aspect, and we'll help you align your aspirations with financial feasibility, helping you select materials and designs within your budget constraints.
Design Planning: Once the budget is in place, we'll collaborate closely with you to create a design plan that perfectly matches your vision, timeline, and financial goals. We will order samples or, set up a time for you to visit our showroom so you can see our material selections.
Before your virtual consultation, you'll want to have at least a general idea (or multiple ideas) of what you want for your space. To prep for your first meeting, we recommend gathering inspiration. You can browse our residential gallery, take photos of colors and styles that catch your eye, or create a Pinterest board. Additionally, it's good to have some questions prepared, so write them down as you think of them.
Instead of choosing for you, your design consultant will collaborate with you and build off your vision to help you make the best selections. Also, Floor Factors will never rush you at any point during the process. We're only here to provide expertise and assistance where you need it.
Schedule Your Portland Flooring Design Consultation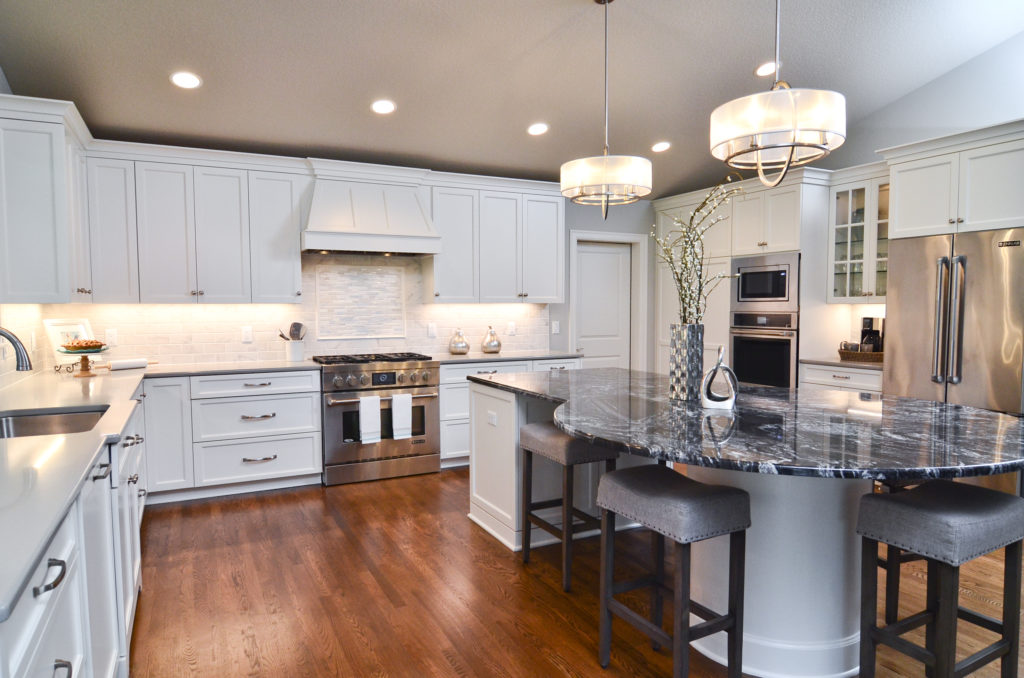 Floor Factors is a locally owned and trusted resource for flooring in Portland. From modern lofts and contemporary condos to historical houses and suburban construction, our in-house design services have contributed to all types of homes throughout the metro area.
As a one-stop-shop destination for residential renovations, Floor Factors offers more than just floor-covering products from top manufacturers. We also carry cabinets, countertops, window treatments, backsplash materials, and area rugs, all of which can be custom ordered. Are you remodeling or building a new home? Talk with our pros about your upcoming project.