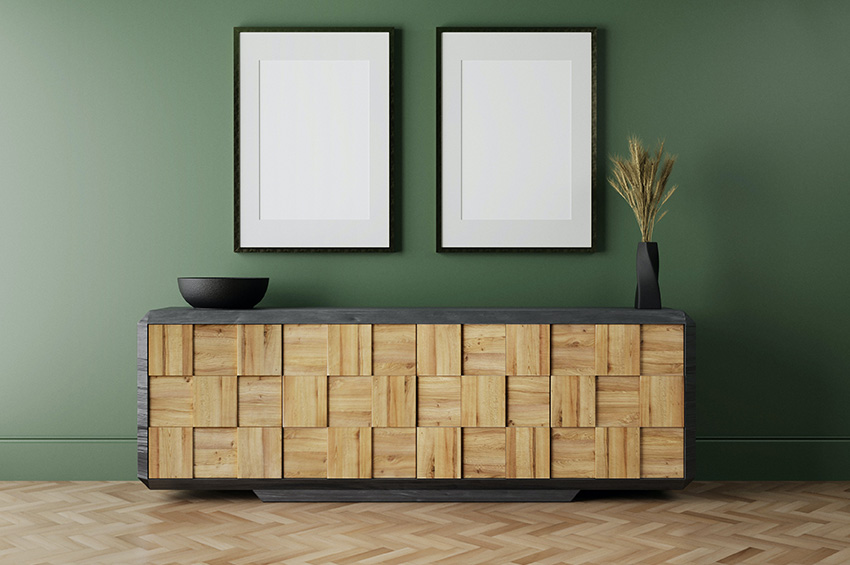 Top 5 Materials You Can Use for Herringbone Floor Pattern Designs
Nontraditional flooring installation techniques (also known as parquetry) can create interest and dimension without distracting from other design aspects in a room. Herringbone is a striking pattern with a rich history, and it's currently having a comeback.
As one of the best flooring stores in Portland, Oregon, Floor Factors is here to help you select the right material for your Pacific Northwest space. Here's what you should know about herringbone parquetry, including which materials to use.
What Is Herringbone?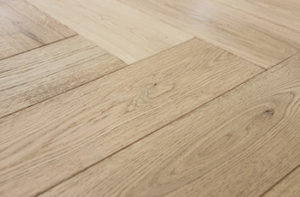 Inspired by the bones of a herring fish, herringbone is an intricate zig-zag pattern often used for flooring. It's similar to chevron, except with staggered planks.
The look dates back to ancient Rome, where it was first applied on stone roadways. Not long after, herringbone floors became a popular interior design choice. Stone tile was the material of choice until the 1700s, when the pattern was replicated with small wood planks throughout Europe and, eventually, the rest of the world.
Does a Herringbone Pattern Make a Room Look Bigger?
In some cases, herringbone floors can make a room appear larger. When installed in small spaces, the zig-zag pattern helps draw the eye to the width of the room. This ultimately creates an optical illusion of more square footage.
Materials to Use for a Herringbone Pattern Floor Layout
If you're considering herringbone parquetry, you might be wondering which floor-covering material is best. The top options include unfinished hardwood, prefinished wood, strand-woven bamboo, natural stone or ceramic tile, and luxury vinyl.
1) Unfinished Hardwood
If you want a traditional effect that nods to the history of herringbone, you might consider unfinished hardwood. With this type of flooring, solid wood is cut into planks, then sanded down and finished on-site after installation.
This is generally the most expensive option, as well as the most difficult to install. However, you can refinish solid hardwood floors many times, and with proper maintenance, they can last for 75 years or more.
2) Prefinished Hardwood
Prefinished hardwoods come in either solid or engineered planks, and they're pre-sanded and finished in the factory. This type of flooring is typically more affordable than unfinished floors yet more expensive than synthetic materials like vinyl and laminate.
Best of all, prefinished wood is real wood. As such, it comes in a wide range of species, grains, and finishes. Also, it's usually installed with a glue-down method, which makes it easier to achieve the desired herringbone floor pattern.
3) Strand-Woven Bamboo
While bamboo is sourced from tree-like plants, it's not technically wood. However, bamboo floors look a lot like hardwoods, and the planks can be used to create a herringbone effect.
Developed in 2007, strand-woven bamboo is made by processing raw beams into cross-linked patterns, then pressing the dry fibers into planks. The eco-friendly flooring material is notably durable, resistant to moisture, and generally more affordable than hardwood.
4) Natural Stone or Porcelain Tile
Natural stone and porcelain are often used for tile floors in kitchens and bathrooms, as well as fireplaces, showers, backsplashes, and other home accents. Glazed porcelain, sandstone, marble, slate, limestone, quartz, and onyx all work well for a herringbone tile floor.
These earth-sourced materials are typically on the pricier side. However, you won't need as much if you're only covering a small space.
5) Luxury Vinyl
If you're open to a synthetic option, luxury vinyl is an excellent choice. The 100% plastic floor-covering product comes in tiles (LVT) or planks (LVP). Thanks to photographic imaging and a realistic textured surface, most people aren't able to distinguish it from natural materials.
You can get small planks that mimic real wood or tiles that resemble various types of stone. Luxury vinyl has gained attention in recent years as an affordable alternative to authentic flooring products. It's also easy to maintain, long-lasting, and often completely waterproof.
Portland's Choice for Quality Flooring, Carpet & More
Floor Factors is a locally owned flooring company in Portland with all the materials you need to redo your space. We carry prefinished and unfinished hardwood, bamboo, stone, porcelain, and luxury vinyl from top-rated manufacturers.
Whether you need floor-covering products for a DIY herringbone floor or want help with installation, we're at your service. As a one-stop-shop renovation resource, we're also proud to carry window coverings, countertops, and cabinets.
Request a free estimate or stop by our showroom in the Pearl District to get started!