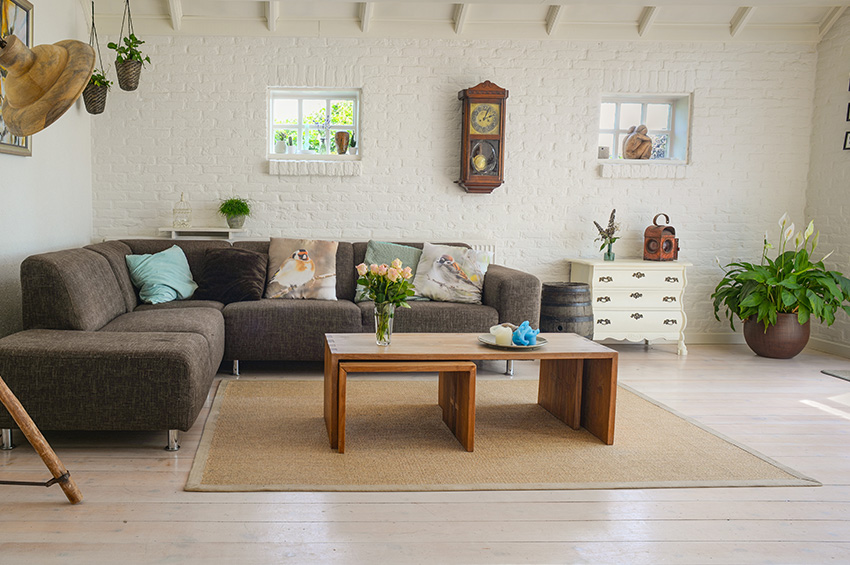 3 Eco-Friendly Custom Area Rug Materials
Area rugs are a functional floor-covering option, offering comfort, insulation, and warmth. However, the right rug goes far beyond function. It can pull together the design elements of a room and provide a finishing touch to a space. At Floor Factors, we carry prefabricated area rugs in a wide range of colors, shapes, sizes, and styles — but sometimes, a custom rug is the way to go.
Some of the most popular area rug materials include wool, nylon, woven vinyl, and polyester. Though if you prefer to decorate your home with eco-friendly materials, you've got options.
Natural Area Rugs to Match Any Room & Home Decor
Seagrass, sisal, and jute are three lesser-known sustainable materials, which can be used to make custom area rugs in any size. Keep reading for a breakdown of each of these natural fibers.
Seagrass Area Rugs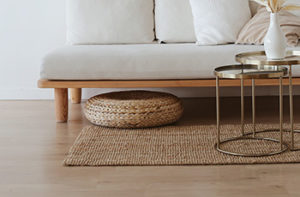 You might not think an area rug could possibly be affordable, durable, stylish, and eco-friendly all at once, but with seagrass, you can have it all. Seagrass fiber is a marine plant found in semi-salty wetland waters. It's relatively easy to harvest and grows back quickly, which is what makes it a sustainable material.
Custom seagrass area rugs are:
Budget-friendly

Easy to maintain

Stain-resistant

Strong and resilient

Water-resistant
One thing to keep in mind is that the stain-resistant quality of seagrass means area rugs can't be dyed. Having said that, a seagrass rug offers an organic aesthetic with striking textures, bringing natural outdoor elements indoors. Since it's resistant to stains and moisture, seagrass is an excellent pick for high-traffic spaces, like entryways, hallways, mudrooms, and even porches and patios.
Area Rugs Made from Sisal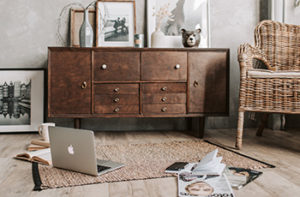 Sisal is a fast-growing tropical plant also known as Agave sisalana. The botanical species is native to Mexico, but it's harvested in many regions of the world. At the time of harvesting, the stiff, spiky fibers of sisal can be as long as three feet. After the fibers have dried out, they can be formed into rope or twine and woven into rugs or other home goods.
Custom sisal area rugs are:
Affordable

Easy to clean

Strong and sturdy

Sustainable

Versatile

Visually pleasing
While sisal is a strong and durable material, it's prone to moisture damage. For this reason, we don't recommend a sisal area rug for laundry rooms, mudrooms, basements, or outdoor spaces. However, it's a great choice for high-traffic areas in homes with pets or kids, such as living rooms, dens, and hallways.
Jute Area Rugs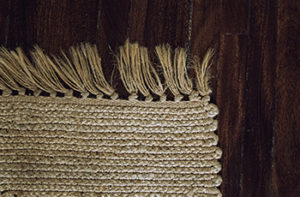 Jute is a long, soft, and relatively shiny plant fiber often spun into notably strong and coarse threads. The sustainable material is typically handwoven either on its own or with other plant fibers to make baskets, espadrille shoes, burlap, rope, and of course, area rugs.
Custom jute area rugs are:
Biodegradable

Budget-friendly

Low-maintenance

Naturally textured

Recyclable

Resilient under heavy foot traffic
Jute rugs are usually braided or woven into a flat finished product. This eco-friendly option is ideal for just about any indoor space. We love the look of beautiful jute area rugs in bedrooms, living rooms, offices, hallways, and dining rooms, especially over hardwood flooring.
Custom-Sized Area Rugs for Any Room in Your Home
As a one-stop-shop flooring store in Portland, Floor Factors offers both prefabricated and custom rugs sized for any room in your home. We can help you design a seagrass, sisal, or jute rug — or even a woven combination of multiple eco-friendly materials.
Our in-house design consultants know how to choose the right area rug for any room, and they're happy to assist you. We also carry area rug pads in all shapes and sizes.
Floor Factors Celebrates 40 Years in Business!
As a locally owned business, we're proud to have served Portland-area communities for over 40 years. We'd like to thank all of you who have chosen us as your flooring and remodeling materials resource!
Our talented team is on hand to assist you with your kitchen and bathroom remodels, as well as any residential or commercial renovation projects. Aside from in-house design consulting and custom orders, Floor Factors' services include free estimates, demolition, and installation.
Contact us for more information about custom area rugs.