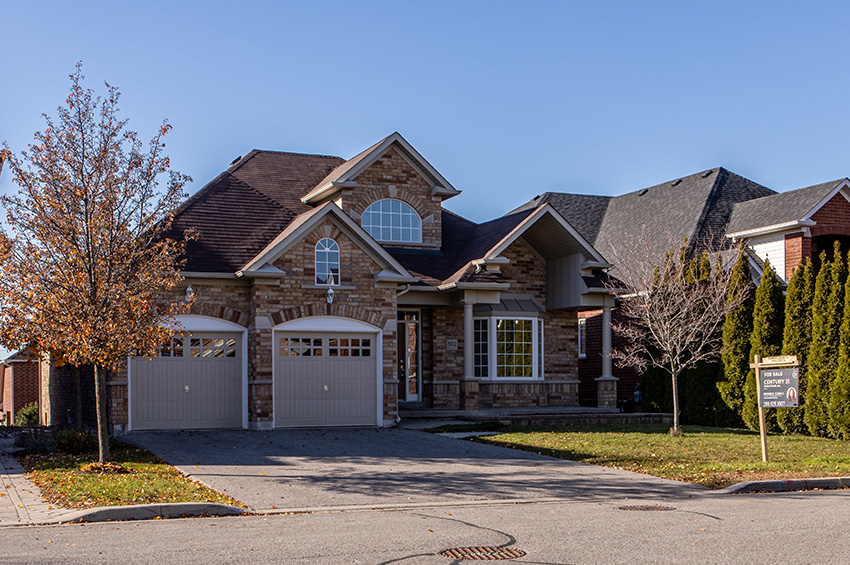 7 Rooms That Need New Flooring Before You Sell Your House
There's no denying that Portland, Oregon is currently a seller's market. With record low inventory and throngs of people moving to the City of Roses from pricier U.S. metro areas, many current homeowners want to get in on the action, especially if they can turn a profit.
According to Redfin, Portland properties sell for roughly 5% over asking, and "Hot Homes" (which are usually upgraded) sell for closer to 11% over the listing price. With this in mind, you might be wondering what rooms you should upgrade to get the most return on your investment. Replacing flooring in certain rooms can go a long way towards increasing a home's sale price.
Smart Flooring Improvements to Make Before Selling Your Home
When potential buyers walk through your home, they're looking for things they'll need to update immediately (or at least in the near future). Outdated, worn, cracked, discolored, or otherwise damaged floors could be a reason they immediately pass on the property.
If you're ready to upgrade your flooring before you sell, it's important to consider which rooms in the home to focus your efforts on. The experts at our Portland flooring company are here to break it down for you.
1) Kitchen
If there's one thing homebuyers want, it's an updated kitchen. New floors can help prospective buyers envision the space as somewhere they can cook family dinners, host friends, and enjoy their morning coffee. Luxury vinyl tile (LVT), laminate, and prefinished engineered wood are great flooring choices for kitchens.
2) Bathroom
If there are two things homebuyers want, it's updated kitchens and bathrooms. Replacing your bathroom floors can make the space look more modern, and depending on the color and material, larger and more open. Consider using waterproof vinyl tile that mimics natural stone or ceramic.
3) Living Room
An aesthetically pleasing living room lends to a turnkey appeal and, in many Portland homes, it's the first room people see when they step inside the front door. Whether you replace the carpet or install faux wood vinyl planks, updating the flooring with a new material can make a lasting impression on potential buyers.
4) Family Room
Depending on how your home is laid out, the family room might be an extension of your kitchen or dining area. In that case, installing one flooring material throughout any connecting spaces can create a more open, cohesive effect, especially in small houses.
5) Bedrooms
Homebuyers tend to prioritize updated kitchens and bathrooms over bedrooms, as renovating those spaces is generally more complex and costly. However, the more rooms they don't have to update after closing, the better. Replacing carpet or installing laminate tile could be the deciding factor for buyers who are considering two or more properties.
6) Home Office
With more and more people working remotely at least part-time, buyers appreciate houses with dedicated home offices. If your workspace is on the smaller side, you might consider installing flooring remnants, which are often available in high-end materials like hardwood and stone tile at a fraction of the market rate.
7) Stairs
Whether you have stairs leading upstairs or downstairs, don't discount the impact the flooring material makes. Freshening up your staircase with new carpet or hard floors that match the main level can go a long way in enhancing the look of your home.
Does Replacing Flooring Increase Home Value?
It's hard to pinpoint the exact return on investment, but generally speaking, replacing flooring does increase home value—and if not the estimated market value, the closing price.
So, what types of flooring do homebuyers prefer? Real hardwood tends to have the most substantial impact on property value. Having said that, budget-friendly alternatives like luxury vinyl and laminate planks can look just as good to prospective buyers, plus buyers appreciate water-resistant flooring.
Where to Buy the Best Flooring in Portland, Oregon
If you're considering updating your floors before putting your home on the market, Floor Factors has everything you need to get the job done. Our locally owned Portland flooring store carries materials from top-rated manufacturers, as well as discounted remnants left over from larger projects. As your one-stop-shop remodeling resource, we've got countertops, cabinets, and window coverings too.
Need additional guidance? The experienced in-house design consultants at Floor Factors are here to assist with material selection, color, size, and placement. We can also manage the demolition and installation.
Visit our showroom in Portland's Pearl District to see our massive inventory for yourself.