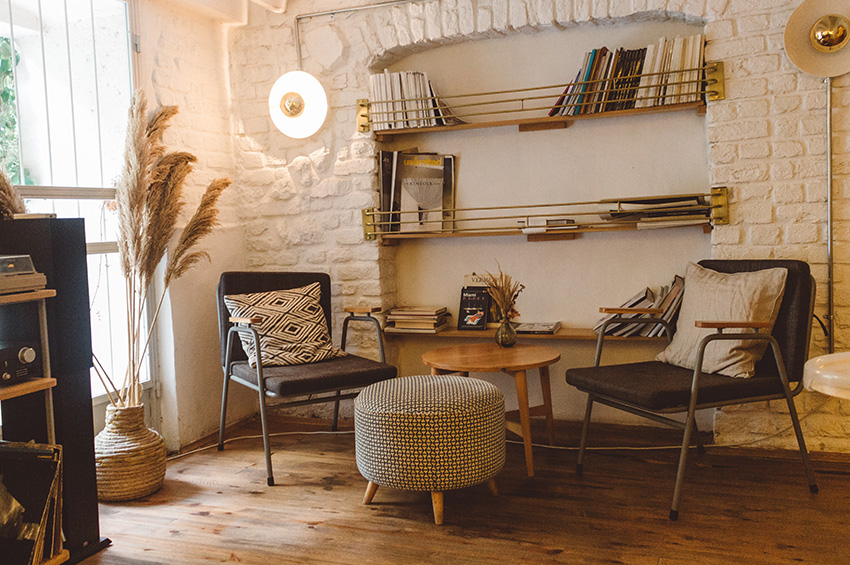 Is There Wood Flooring That's Waterproof?
You'd be hard-pressed to find someone who doesn't like the look of hardwood flooring. The appeal of this truly timeless material hasn't abated since the late 19th century, and it remains a top choice to this day. However, real wood planks are prone to moisture damage, which leaves many homeowners wondering about alternatives.
Thanks to innovations from Amorim and other industry-leading manufacturers, there is such a thing as waterproof hardwood flooring—except it's not technically wood. Here's what you should know.
Waterproof "Hardwood" Floors from Amorim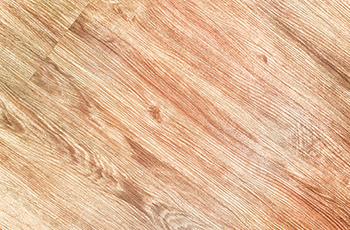 Our Portland flooring company works with lots of folks who love hardwoods but understandably don't want to worry about every spill, splash, or drip. Not only that, but solid planks typically aren't recommended in moisture-prone areas, like bathrooms and kitchens.
Luckily, there's a solution. Enter: Amorim Wise Wood. This natural floor-covering material is made of cork, though it boasts an uncanny resemblance to real hardwoods. More to the point, it's completely waterproof.
Amorim Wise Wood Finishes
Wise Wood waterproof cork flooring comes in a wide range of finishes that look just like real hardwood species. Standout options include rustic barnwood, beachy gray wash, classic prime oak, and sprucewood.
Sustainable, Versatile, Resilient
Cork is a renewable resource and biodegradable to boot, making it an ideal option for those who prefer sustainable, earth-sourced materials.
Additionally the floating planks click into place, so it's super easy to install in any room of your home. Homeowners also appreciate the brand's rigid core construction, which offers stability and resilience in addition to water protection.
Amorim Waterproof Cork Flooring Collections
Amorim manufactures several other styles of waterproof cork flooring. There's the Cork Inspire 700 line, which comes in an impressive color range and flaunts a high-resistance technology (HRT) finish.
As its name implies, the Pure Signature Floor & Wall line was designed to cover both floors and walls. The tiles and planks can be tailor-made in virtually any color, texture, or veneer to complement your custom cabinetry, countertops, and window treatments from Floor Factors.
For a deeper dive into coordinating renovation materials, check out our Kitchen Remodeling Materials Guide and our Bathroom Remodeling Materials Guide.
Other Waterproof Wood-Look Flooring Options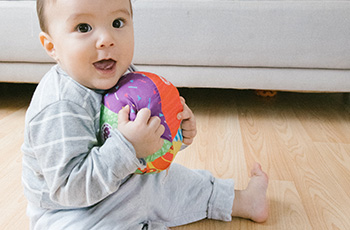 There's a lot to love about cork—it's sustainable, sound absorbent, affordable, and now waterproof. Though if you're open to exploring synthetic materials, you've got a couple more options.
Luxury vinyl planks (LVP) look and feel almost exactly like authentic hardwoods, plus they're more wallet-friendly and can last up to five decades. Floor Factors partners with Shaw Floors and several other LVP manufacturers that make high-performance, waterproof planks.
Then there's laminate, which is usually water-resistant, but Quick-Step now has a 100% waterproof option. Like luxury vinyl, this flooring material can mimic the appearance and texture of nearly any wood species.
How does waterproof cork stack up to these synthetic products? Read our blog, New Cork Flooring Has All the Benefits of Luxury Vinyl Tile, for insight.
Waterproof Flooring from Our Portland Store
Modern floor-covering materials make the hardwood aesthetic a possibility for all budgets. With waterproof cork, vinyl, or laminate, you can install the same flooring throughout every room and not lose any sleep over potential moisture damage.
As your one-stop-shop renovation resource in Portland, Floor Factors has all the materials you need for your next project. We're talking floor-covering products, custom cabinets, window coverings, and countertops.
If you buy from us, we can handle demolition and installation, but we also carry supplies for the DIY-inclined. Stuck on which style or color to get? Our knowledgeable in-house design consultants are here to assist.
Check out the massive selection of products at our Northwest Portland showroom, or contact Floor Factors for a free estimate.