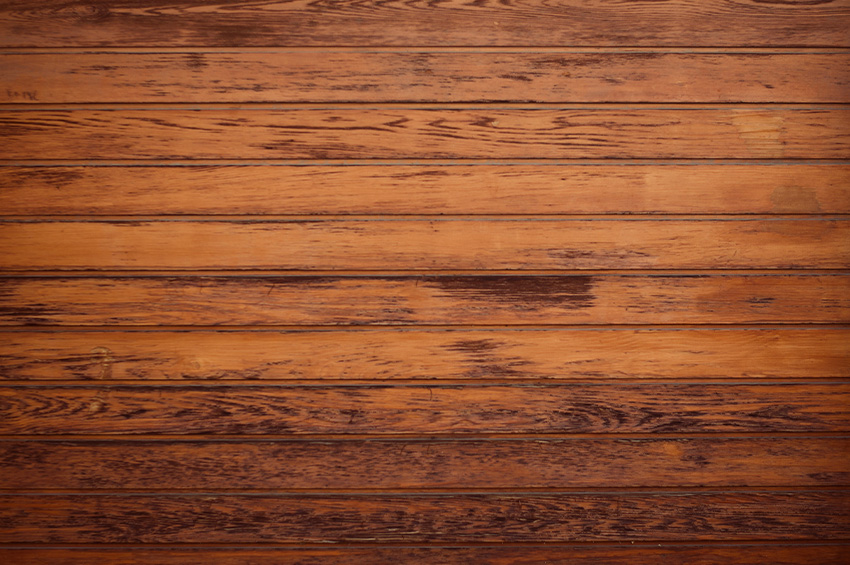 Should You Install Wood Flooring in Bathrooms?
Do you have a bathroom remodel on the horizon, or are you planning to add a bath as part of a home expansion project? If so, you're probably trying to decide between different flooring options.
With most rooms, flooring choices are based primarily on aesthetics and affordability. However, with a bathroom, you also have to consider the moisture-resistant qualities of a material. Hardwoods are a classic flooring option, and they complement virtually any interior design scheme.
At this point, you might be wondering, Is it OK to have wood floors in a bathroom? Here's the low down on hardwood bathroom floors as well as some tips for selecting the best material.
Pros and Cons of Wood Flooring in a Bathroom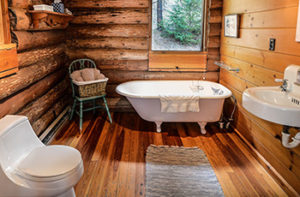 There are advantages and disadvantages to having wood floors in a bathroom. Understanding each of these factors will help you make the right choice.
Benefits of hardwood bathroom floors:
Wood is a natural material, which some homeowners may prefer over synthetic alternatives.

Wood is warmer than other natural materials such as porcelain, ceramic, marble, and stone.

Hardwood floors have a high-end, elegant aesthetic.
Drawbacks of hardwood bathroom floors:
Wood is not a moisture-resistant floor covering material.

Hardwoods are prone to warping.

Many warranties on wood floors don't cover moisture damage.

Wood floors tend to be one of the most expensive flooring options.
Generally speaking, the cons of having wood bathroom floors involve the potential for moisture damage. So, is wood flooring in the bathroom a good idea, and if so, what is the best kind of hardwood flooring for bathrooms?
Prefinished Hardwoods
If you're set on installing wood floors in your bathroom, we recommend opting for prefinished hardwoods. Unlike unfinished wood, the engineered planks are prefinished in the factory. They don't require nail-down installation and are more affordable than unfinished hardwoods.
Prefinished wood floors do need to be refinished periodically. However, they're typically more resistant to moisture than their unfinished counterparts.
The Best Flooring for Bathrooms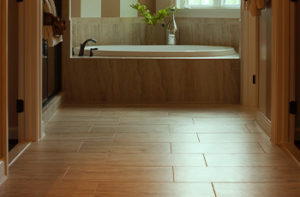 In terms of natural bathroom flooring choices, you might consider porcelain, ceramic, or stone tile. Of the three, porcelain is the most water-resistant choice, and it can be used for showers, bathtubs, countertops, and backsplashes.
If you love the appearance of real wood and are open to using a synthetic flooring material, luxury vinyl tile (LVT) is an excellent alternative. Modern LVT is often indistinguishable from natural wood. The 100% plastic product is not only resistant to moisture, but it's also exceptionally durable and lasts for up to 50 years. Other synthetic bathroom flooring options include laminate and linoleum. Both offer some resistance to moisture but not quite to the level of LVT.
Floor Factors Has Everything You Need for Your Bathroom Remodel
At our Portland flooring store, you'll find all the materials you need for your bathroom renovation. Aside from a variety of water-resistant flooring products, Floor Factors carries cabinets, countertops, and window coverings.
As the premier remodeling material resource for kitchens and bathrooms, Floor Factors also offers in-house design support and free estimates.
Request a quote online, or stop by our expansive flooring showroom in the Pearl District to get started.