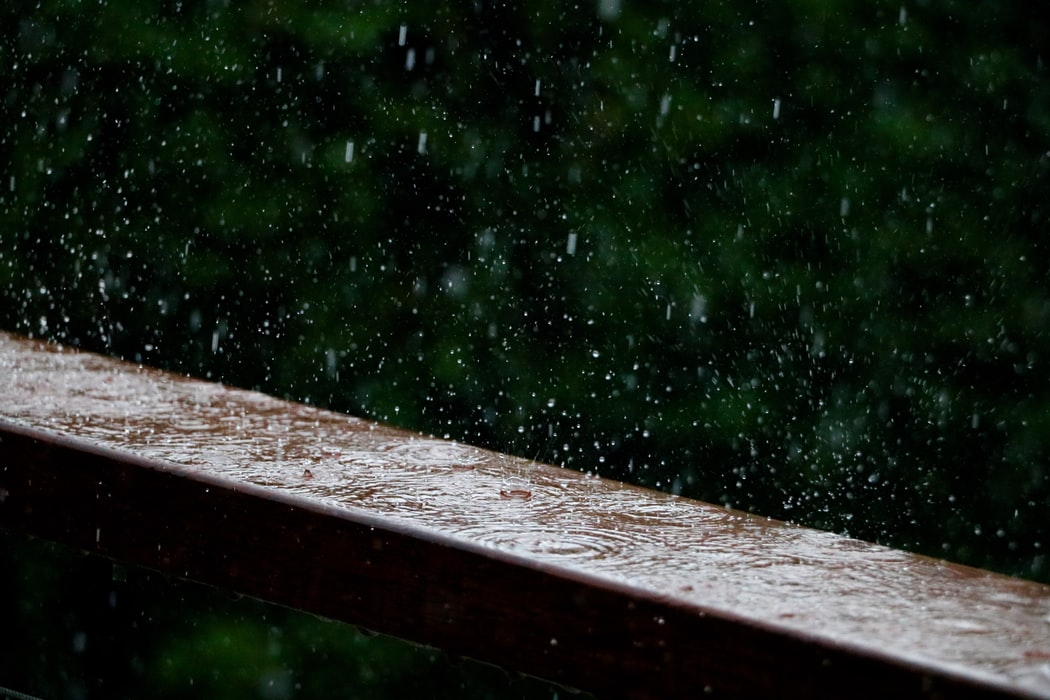 Top 3 Flooring Materials Perfect for Portland's Wet Weather
As a Portlander, you shouldn't be shocked to learn that the city gets an average of 43 inches of rain each year or an average of 143 days of precipitation. In a climate with this much rainfall, home and business owners have to figure out solutions to protect their floors. Water damage can be not only expensive, but also a major hassle to fix. Why not stay three steps ahead of this potential disaster by choosing from water-resistant flooring options?
The Cost of Water Damage
Not sure if you need a moisture-resistant flooring material for your residential or commercial space? We encourage you to consider the possible damages your home or office could incur if weather-resistant flooring isn't installed.
Water-damaged floors could lead to:
Furniture damage

Household odors

Color distortion

Growth of mold and mildew

Warping, swelling, or cracking

Wall paint or wallpaper damage

Time and hassle for insurance claims

High repair or replacement costs

Contamination and other health hazards that require evacuation
We don't want to scare you away from getting the flooring you want, but it's important to be aware of the impact water can have on some types of floors. So, what's the best flooring for wet areas? While it might be obvious that carpets aren't ideal for rooms that get wet, you may be wondering which flooring materials work best. At Floor Factors, we recommend luxury vinyl tile, linoleum, and ceramic tile.
Luxury Vinyl Tile
If you want a super durable and low-maintenance flooring option that's resistant to moisture, mildew, and mold, consider luxury vinyl tile (LVT). This 100-percent plastic material is UV cured and has a urethane top layer. This flooring product can last for up to 50 years, and some manufacturers guarantee that the material will remain waterproof for the length of the warranty.
In addition to water-prone areas such as kitchens, bathrooms, basements, and laundry rooms, this floor covering material is also excellent for entryways, hallways, living rooms, offices, retail stores, and other highly-trafficked areas. It's a great alternative to natural flooring materials such as hardwoods because it has an exceptionally realistic appearance.
Linoleum
Another water-resistant flooring option to consider is linoleum. In contrast to wood or cork flooring, which can absorb moisture, the material has a protective top seal that repels water, dirt, and scuffs. It is a biodegradable and eco-friendly product that can be recycled. Linoleum planks and tiles can mimic the look of most natural products such as wood and stone.
It is made from wood flour, cork dust, resins, linseed oil, and mineral fillers. In addition to being ideal for flooring in rooms that might get wet, linoleum is quiet underfoot and highly durable –– it can last for up to 30 years with proper maintenance.
Ceramic Tile
If you're looking for a natural flooring product that can get wet, ceramic tile might be your best bet. It is considered to be a waterproof material and is available in endless colors, designs, and sizes. For homeowners who anticipate that their floors will come into contact with water frequently, it's crucial to choose a grout that is specifically designed to repel moisture and to make sure that the lines are tight. Also, unglazed, textured tiles will provide the most slip-resistance.
You can also install ceramic tiles in showers and tubs, around pools, and on kitchen walls as a backsplash. The material is flame-resistant and can be used in fireplaces. With proper maintenance, ceramic tile can last for up to 50 years.
Protect Your Floors During Portland's Rainy Season
While moisture-resistant flooring is essential for water-prone spaces, the best way to prevent damage is to stay ahead of it. Of course, some water on your floors will be inevitable, but following these simple tips will help you keep it at a minimum.
Place mats both inside and outside all entrances to your home or business.

Encourage visitors to take their shoes and rain jackets off when they enter your home –– a designated shoe rack and coat rack can help!

Clean up all spills and leaks quickly as well as any water that's tracked inside.

If you have pets, be sure to dry them off completely when they get wet or muddy.

Keep an eye on grout and other sealants, and reseal when you notice cracking.
To check out each of these water-resistant flooring options in person, stop by our flooring store in Portland. The showroom at Floor Factors has tons of samples, so you can see and feel each material for yourself before making a decision. We offer in-house design consulting, color matching, and assistance with ordering custom flooring from our manufacturing partners. Consider us your one-stop-shop solution for all your flooring needs!