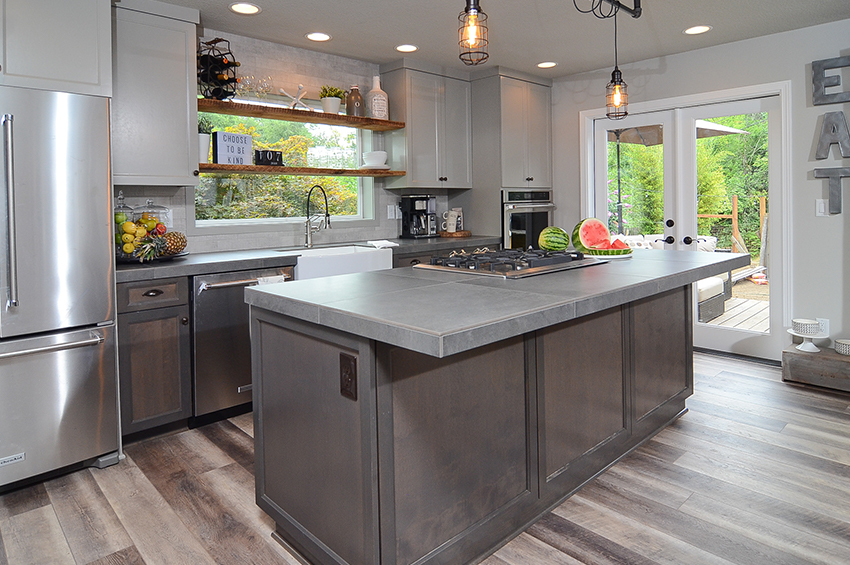 5 Flooring Materials That Can Help Increase Portland Home Values
Whether you recently moved into a new house in Portland, or are considering putting yours on the market, you might be wondering how to increase its value. Installing new flooring is one of your best bets. Not only will you get to enjoy high-quality floors while you live there, but it's a great first step to making your home move-in ready, which many buyers want.
If you decide to sell your property, updated flooring will give you an edge over other sellers. Check out these five materials that can help increase Portland home values.
1) Hardwood
Installing hardwood floors in your home can provide an ROI (return on investment) between 70% and 80%, increasing the total value by up to 2.5%. What does this mean, exactly? Simply put, hardwood flooring will give you the most bang for your buck if you want to boost your home's resale value.
Many people opt for prefinished wood, which is uniformly sanded and finished in the factory and more affordable than unfinished hardwood.
Prefinished hardwood is:
Durable

Low-maintenance

Suitable for most rooms in a home
Floor Factors offers both prefinished and unfinished hardwood flooring in solid or engineered planks. Options include oak, maple, hickory, birch, cherry, and mahogany.
2) Bamboo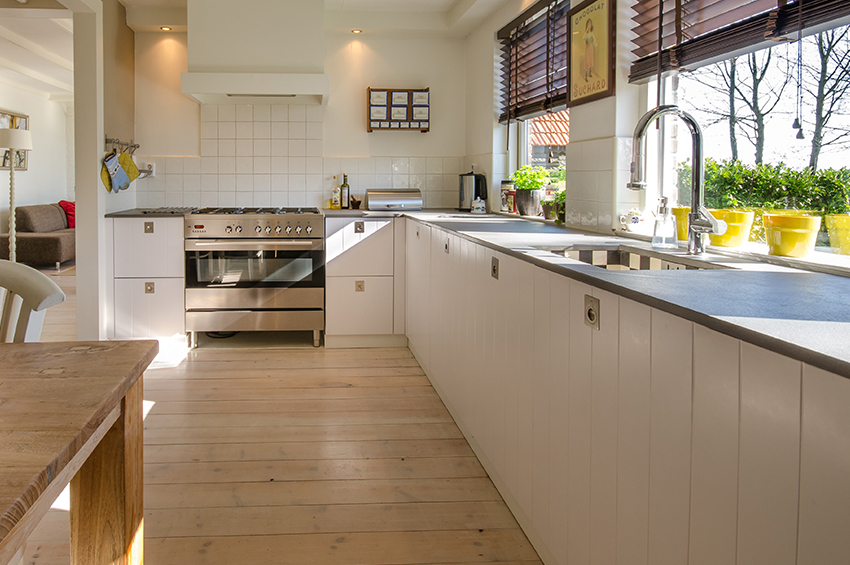 Bamboo is a natural flooring material. It's similar to hardwood in appearance, but typically comes at a lower price. Installing bamboo floors won't give you quite the same ROI as hardwoods, but your overall property value may increase. Also, with new, high-quality floors, your home should sell quicker than others.
Bamboo is:
Eco-friendly and sustainable

Moisture-resistant

Available in traditional, engineered, and strand-woven planks
Floor Factors offers a variety of bamboo flooring options. Due to its notable durability, strand-woven bamboo is a popular choice. It's bonded by resin, which makes it denser.
3) Natural Stone
Natural stone is a highly durable flooring material made from naturally sourced materials. Installing stone floors can provide you with an ROI between 55% and 70%.
Natural stone is:
Scratch-resistant

Easy to match with any decor

Great for kitchens, bathrooms, and entryways
The super-sturdy material has been used for centuries and has a timeless aesthetic. You can get limestone, granite, marble, slate, quartz, sandstone, or onyx natural stone tile from Floor Factors.
4) Ceramic or Porcelain Tile
Porcelain and ceramic tile are classic flooring choices that hold up for several decades. By installing ceramic tiles in your home, you can get about a 70% return on investment. With porcelain, you'll get closer to a 55% ROI.
Porcelain tile is:
Dense and durable

Scratch-resistant
Ceramic tile is:
Ceramic and porcelain are not the least expensive flooring options. However, they last longer than many materials and can boost your home's resale value almost as much as hardwoods. Also, you can install tiles as part of a bathroom remodel, which will give you an ROI between 60% and 70%.
5) Luxury Vinyl Tile (LVT)
Luxury vinyl tile (LVT) flooring is a synthetic material that mimics the appearance of hardwoods and other natural materials. While it won't increase your home's resale value quite as much as hardwoods, you'll still see a return on your investment.
LVT flooring is:
Durable

Stain-resistant

Resistant to scratches and dents
If you love how wood, natural stone, marble, or bamboo floors look and want a more affordable option, LVT is a great alternative. Not only that, but it lasts for several decades.
Updating Your Portland Home's Flooring Can Increase ROI
If you're going to make any updates to your home with the hopes of increasing its value, new floors are one of the smartest choices. At Floor Factors, we carry hardwood, LVT, bamboo, porcelain, natural stone, and ceramic floor tiles. We also offer carpets, linoleum, and cork, which will provide some ROI — especially if they'll installed around the time you list your home for sale.
Kitchens and bathrooms tend to be the rooms buyers care about most. Along with a wide range of flooring materials, Floor Factors has countertops, cabinets, and window treatments, which can make a big difference in the look of a kitchen or bathroom.
Floor Factors has what you need to increase the value of your home. Contact us for a free estimate, or stop by our large showroom in Portland's Pearl District to browse materials.