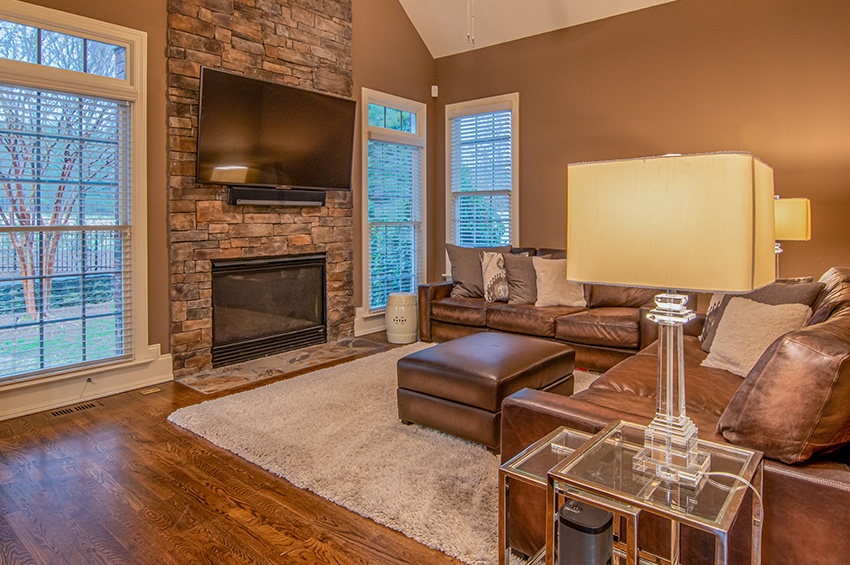 Should You Refinish Your Hardwood Floors or Replace Them?
Flooring holds a lot of weight in terms of a home's overall design and feel—especially solid wood planks, which look stunning, last for decades, and can boost your resale value. However, when you notice your hardwood planks are scratched or no longer hold the luster they once did, you're probably wondering what your options are for sprucing things up.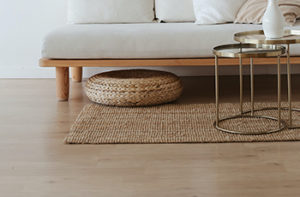 One of the benefits of solid wood floors is, unlike many other floor-covering products, you can continue refinishing them over the years to maintain a beautiful sheen. Of course, your other option is to replace the material.
As you can imagine, the cost of refinishing hardwood floors is usually lower than installing new flooring, though it's not necessarily the best solution. Our Portland flooring store is here to help you make the right choice for your home. We broke down all the considerations below, including how to tell if your floors need to be replaced.
Is it Worth it to Refinish Hardwood Floors?
As we mentioned, hardwoods can be refinished several times throughout their lifespan—but not an unlimited number of times. Usually, the limit is 10 to 12 times for a full sanding, staining, and finishing coat.
Bear in mind refinishing solid wood floors can be time-consuming and labor-intensive. If you're planning to DIY, make sure you account for sanding and patching (if needed) and allot time for both the stain and topcoat to dry. Depending on the size of your space, you can expect the project to take a couple of days or more.
To crunch the numbers, consider the cost of supplies as well as the time it'll take. Some floors might be past the point of repair, in which case it could be worth replacing them instead.
6 Signs Your Hardwood Floors Need to Be Replaced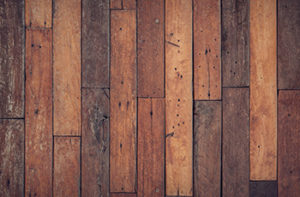 If your hardwoods are decades old, there's a chance the need to replace them is more than cosmetic. So, how do you know?
Your floors may need replacing if:
They've been sanded down and refinished 10 or more times

Nails are sticking out or coming up from the material

Several large scratches or holes are present

The wood is discolored

The floorboards move or creak excessively

There is obvious water damage, such as warped or rotting plank
While solid wood floors can last for a century or more, they aren't as moisture-resistant as other materials. With substantial water damage, replacing them is typically the only option.
Affordable Alternatives to Solid Hardwood
Getting new floors will likely cost more than refinishing them, but we've got good news. There are a number of budget-friendly alternatives to solid hardwood flooring. Some of the most popular materials sold at our flooring store in Portland are engineered hardwood, luxury vinyl, and laminate.
Engineered Hardwood
Engineered wood flooring has a particleboard or plywood core with a thin layer of solid wood on top. The material is most often finished in the factory, making installation quicker and easier.
While they aren't solid all the way through, prefinished engineered planks are considered real wood. They can be sanded and refinished up to six times, depending on the thickness of the top layer.
Luxury Vinyl
Luxury vinyl planks (LVP) can look and feel convincingly like real hardwood floors. Got active kids, playful pets, or just a busy household? LVP is an excellent choice.
The synthetic material is super strong, low-maintenance, and usually 100% waterproof. This means you can get the wood flooring look in your kitchen, bathroom, laundry room, or other water-prone spaces without worrying about damage. Plus, modern vinyl flooring can last as long as 50 years.
Laminate
Laminate flooring has also come a long way in recent years. Like luxury vinyl, it's now available in wood-like planks, mimicking both the appearance and texture of the real thing. The material is water-resistant as well, and in some cases, even waterproof.
Flooring Remnants
Another affordable solution is remnants. Floor Factors always has a stock of flooring remnants left over from large projects. Our flooring remnants cost just a fraction of the typical price.
The type and quantity we have on any given day varies. That said, if you're set on solid hardwoods in your home, give us a call. Our design experts can let you know what we have in stock as well as provide information on alternative flooring materials that will also suit the needs of your space and budget. We've had some customers hit the jackpot in finding enough to cover an entire small home.
Where to Buy Hardwood Flooring in Portland for Your Home Remodel
Floor Factors is proud to be a go-to destination for buying flooring products in Portland. Whether you've got your eye set on a particular material, are open to suggestions, or want to inquire about our current stock of remnants, our knowledgeable team is at your service.
As a one-stop resource for residential projects, our locally owned store offers more than flooring materials. We've got window coverings, countertops, and cabinets, all of which can be custom ordered from our top-rated manufacturing partners. Plus, we can assist with demolition and installation.
Request a free estimate online or contact Floor Factors today for more information!