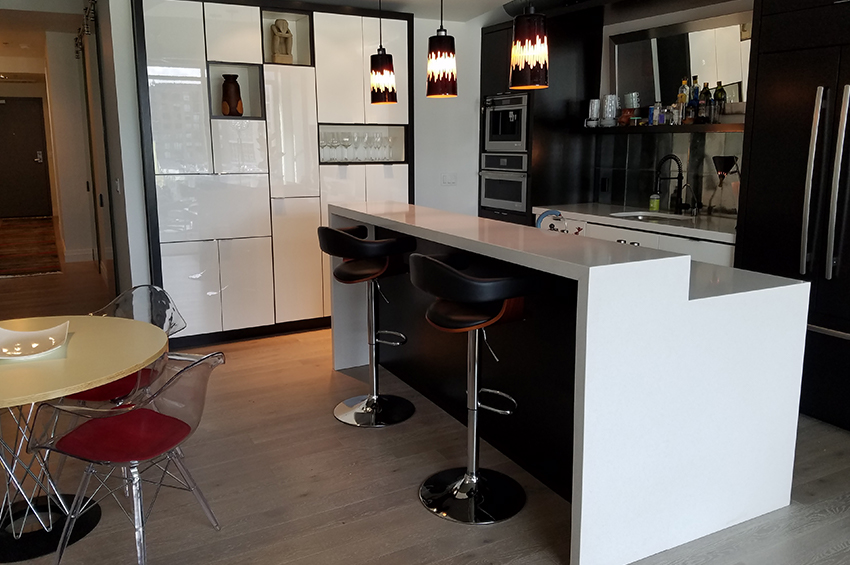 Is LVT Flooring the Right Choice for Your Kitchen or Bath Remodel?
Kitchens and bathrooms are usually the first to be renovated after homes are sold. We spend a substantial amount of time in these spaces, and they're the rooms buyers tend to care about most. Though cabinets, countertops, and wall paint go a long way, new flooring is usually at the top of the list for remodeling kitchens and bathrooms.
When it comes to floor covering materials, you've got lots of options. Laminate, stone, porcelain, and ceramic have been go-to's for decades, but LVT (luxury vinyl tile) has become a popular choice for homes in recent years.
So, is LVT good for kitchens and bathrooms? Here's everything you need to know about this gorgeous, modern flooring material.
Today's LVT: What You Need to Know
Unlike laminate and sheet vinyl of decade's past, today's LVT is a high-quality flooring product that mimics the appearance of any natural material. With photo-imaging and realistic textures, you can get luxury vinyl planks or tiles that look and feel exactly like real hardwood, natural stone, ceramic, porcelain, slate, or marble — as well as virtually any other pattern or color.
LVT is a 100% plastic floor covering material made up of multiple layers, including fiberglass or felt backing, a printed design, and clear protective vinyl. The versatile and visually stunning synthetic product is finished with a UV-cured urethane. Due to a wide range of benefits, luxury vinyl is quickly becoming a top choice for kitchens and bathrooms.
What Are the Benefits of Luxury Vinyl Tile?
The unmatched durability and impenetrable qualities of LVT are what set it apart from other flooring products. There are tons of advantages to installing the material in your kitchen or bathroom.
Luxury vinyl tile is:
Highly resilient, lasting up to 50 years

Resistant to dents and scratches

Nonporous and antimicrobial

Resistant to fading

Warmer than ceramic, porcelain, and stone

An excellent alternative to hardwood or natural stone

Exceptionally easy to clean and maintain

A versatile and economical choice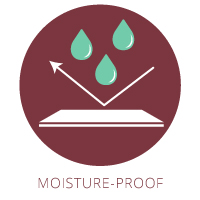 It's crucial for kitchens and bathrooms that flooring can stand up to moisture, as these spaces are prone to spills, leaks, splashing water, and humidity. One of the main reasons LVT is an ideal choice is that it's moisture-proof.
Also, natural stone, ceramic, and porcelain tile can get notably cold, especially during the winter. Luxury vinyl, on the other hand, absorbs some heat, making it more comfortable to walk on.
While LVT is typically more expensive than laminate and sheet vinyl, it's more affordable than hardwood, stone, and other natural flooring materials. That said, it's a smart, economical choice because it lasts for up to 50 years. In many instances, LVT can be even more durable than engineered prefinished hardwood.
Where to Get Luxury Vinyl Tile Flooring in Portland
Whether you plan to live in your house for several years, or are thinking about putting it on the market, the beauty and durable performance of LVT floors will hold up.
Visit our showroom in Portland's Pearl District. When you browse our luxury vinyl tile, you'll find a vast range of styles. We're confident you'll see something that matches your unique vision. To get started, contact us or stop by today!