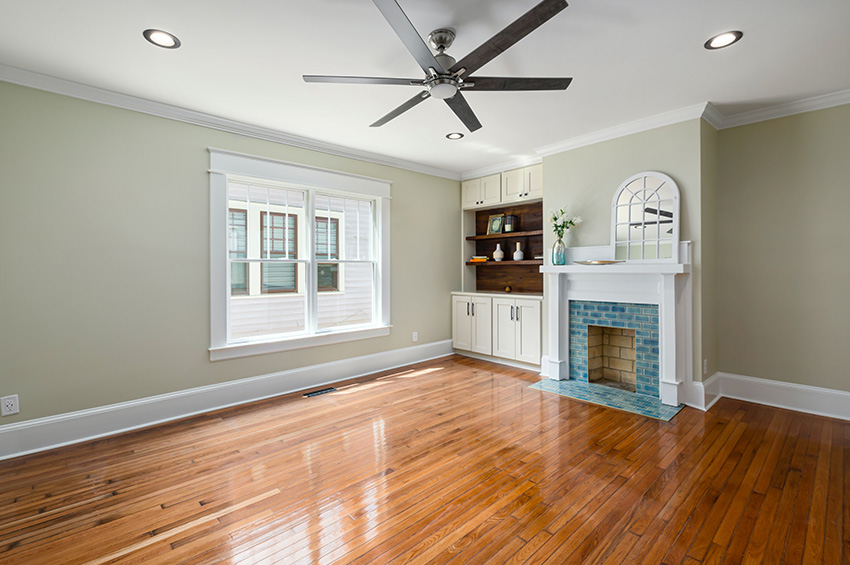 5 Hardwood Floor Repairs You Can Do Yourself
There's no denying the natural beauty and versatile appeal of hardwoods. The timeless flooring material looks great in any room and every home. Plus, with proper maintenance, it can hold up for the better half of a century. The keyword here is maintenance. To make sure your floors retain their allure and last for decades, you'll need to stay on top of cleaning, restoring, and fixing them as needed.
It's important to keep in mind that the care and maintenance of prefinished wood flooring is different from that of unfinished. If you have any questions about caring for hardwoods, our team is here to answer them! We also carry an array of cleaning and maintenance supplies for a variety of flooring types.
Could your planks use some sprucing up? Want to tackle the project yourself? Our Portland flooring company has you covered with DIY hardwood floor repair tips and guidance.
How to Repair Hardwood Floors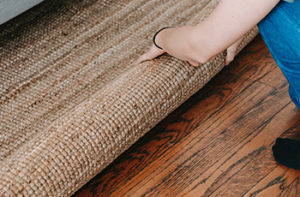 Repairing your wood floors will not only make them look better but also help them last longer. Here's the lowdown on patching, mending, fixing, and refinishing hardwoods.
Patching Hardwood Floors
If your floors have gaps or damaged planks, you can glue or nail down new wood to patch the material. Whether you're replacing one or more entire boards or using small pieces to fill in narrow gaps, the most important thing is finding something that matches your existing floors. If you can't find a prefinished piece that blends in, you'll want to finish it with a complementary shade.
Mending Scratched or Dented Planks
Wood fillers work well for mending scratched or dented floors. Depending on the product and the sizes of the imperfections, you'll apply the filler with a putty knife or directly from the tube, then smooth it out. Once it dries, you can sand it just like real wood and then apply a finish.
Repairing Cracks and Fractures
You can fix minor splits and fractures with epoxy (wood glue) and filler. First, fill the crack with epoxy, then apply the filler to help conceal it. Allow both to dry and harden completely before sanding and finishing the area.
Fixing Squeaky Boards
To fix squeaky planks, you'll need shims and potentially a solid piece of lumber. Wedge the shims between the subfloor and the joists, gently hammering them into place. If multiple boards are squeaking, secure them with a piece of lumber (also known as a cleat). This will prevent the planks from moving up and down and rubbing against one another, which is what causes the creaky, whistling sound.
Refinishing Peeling Hardwoods
With peeling hardwoods, sanding is the name of the game. You'll want to sand down the planks to bare wood, eliminating any finish or sealant that may have been causing the issue. Then refinish your floors with a more durable aluminum-oxide or acid-cured finish.
How Do You Know When It's Time to Replace Your Floors?
Hardwood floor refinishing, patching, and filling can go a long way, and yet there comes a time when even the most carefully maintained floors need replacing. If they're several decades old and are damaged in multiple areas, the issue might be more than cosmetic.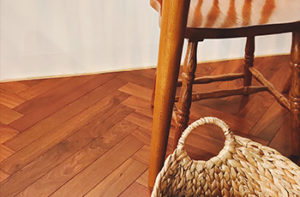 Signs your hardwoods should be replaced:
The boards creak excessively or move in several places

Numerous holes or large scratches are present

Nails are sticking out or coming up from the planks

The material is discolored

They've been refinished or sanded down upwards of 10 times

Warped planks, rotting wood, or other water damage is apparent
Solid hardwoods and engineered wood planks can last a long time. However, they're not the most moisture-resistant flooring materials. Substantial water damage is tough to reverse, and replacing your floors is usually the only option.
Where to Buy Hardwood Flooring in Portland, Oregon
If you're on the fence about fixing or replacing your hardwoods, the pros at our Portland flooring company are here to assist. Bring in photos of your floors to our Pearl District showroom, and we'll give you an honest, helpful assessment on what to do next.
Floor Factors champions DIYers, offering expert advice and all the supplies needed to tackle various projects. If you'd rather hire it out, you can count on affordable, trustworthy service from our experienced and knowledgeable team.
We carry a variety of real hardwood flooring materials, as well as budget-friendly synthetic alternatives, from the industry's best manufacturers. As a one-stop-shop resource, Floor Factors is also proud to offer demolition, installation, and personalized design consulting services for our residential clients. Stop by our showroom to get started.