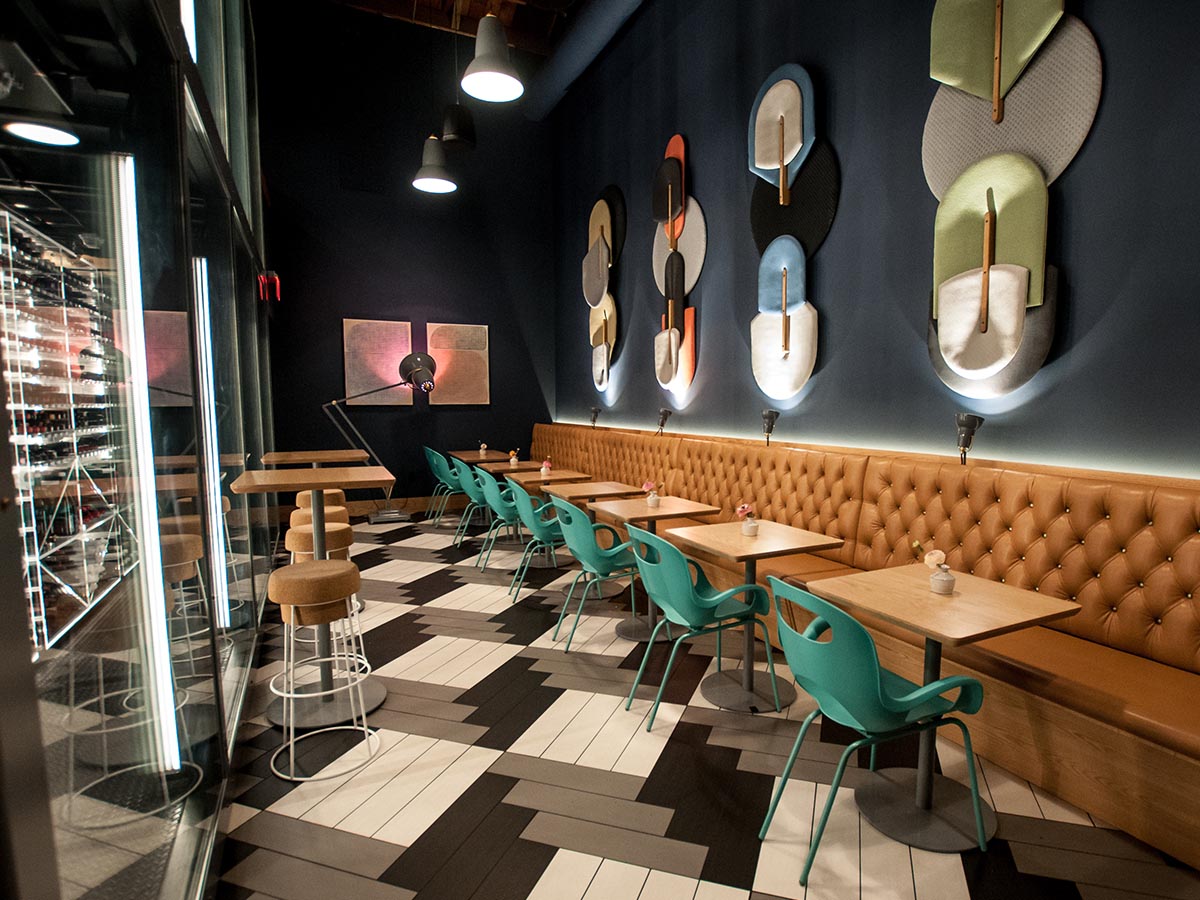 The Top 5 Commercial Flooring Solutions for Portland Businesses
As Portland's premier flooring company, Floor Factors has completed a wide variety of commercial projects all over the Rose City. Our robust portfolio includes business properties in the Pearl District, on the South Waterfront, in Northwest, across the east side, and throughout the greater metro area.
When it comes to commercial spaces, we know what works and what doesn't, what holds up versus what won't last under heavy foot traffic. So, which flooring is best for commercial use? Read on to find out.
Durable Commercial Flooring Options for High-Traffic Areas
The right flooring for your space depends on a few factors, such as the nature of your business, the size of your space, and the amount of foot traffic you see on a daily basis.
Having said that, the best commercial flooring options include polished concrete, luxury vinyl, waterproof laminate, carpet, and linoleum. Here's what to consider.
1. Polished Concrete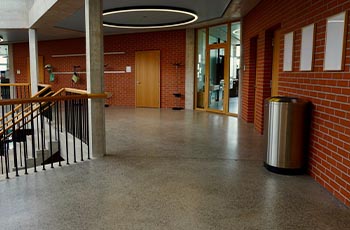 Best for: Warehouses, offices, factories, bars, storefronts, venues
Polished concrete is an exceptionally versatile commercial flooring material. It's created through a multi-step process involving grinding cement and aggregates, mixing it with water, hardening the substance, then refining and sealing it.
Benefits of polished concrete for commercial spaces:
Affordable

Durable

Low-maintenance

Water-resistant

Hypoallergenic

Sustainable

Customizable
Business owners appreciate the industrial-modern appeal of polished concrete floors and that they can customize the finish with virtually any color or design.
2. Luxury Vinyl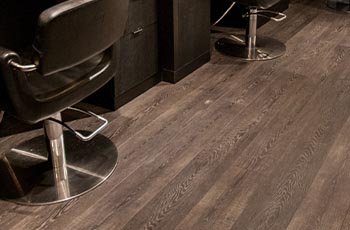 Best for: Lobbies, restaurants, cafes, bars, retail shops, fitness studios, offices, corporate meeting spaces, clinics
Available in planks (LVP) and tiles (LVT), luxury vinyl is a synthetic flooring product that mimics both the finish and texture of real wood and stone.
Benefits of luxury vinyl for commercial spaces:
Affordable

100% waterproof

Durable

Low-maintenance

Easy to install

Realistic appearance
Floor Factors partners with top-tier luxury vinyl manufacturers, including Stanton and Shaw Floors, both of which boast 100% waterproof offerings. If you're planning a commercial kitchen or are placing floors in a restaurant, bar, or cafe, you can order custom cabinets and countertops from us as well.
Learn more about this all-star material in our blog, What Is Luxury Vinyl Plank Flooring?
3. Waterproof Laminate
Best for: Restaurants, cafes, bars, lobbies, retail shops, offices, studios, corporate meeting spaces, gyms, clinics
Laminate is another synthetic flooring product that's manufactured to look and feel like authentic wood and stone. Thanks to our partners at Quick-Step, it's now available in 100% waterproof tiles and planks.
Benefits of laminate flooring for commercial spaces:
Affordable

Water-resistant (if not 100% waterproof)

Low-maintenance

Easy to install

Versatile

Realistic appearance
Like luxury vinyl, laminate tiles and planks typically click into place and can often be installed directly over existing floors.
Get more details in our blog, What You Should Know About Your Subfloor Before Choosing New Flooring.
4. Commercial Carpet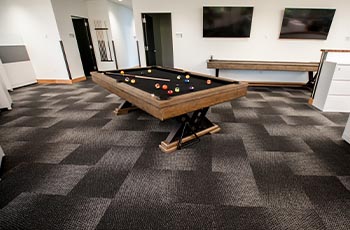 Best for: Hotels, corporate meeting spaces, department stores, offices, movie theaters, recording studios
High-performance commercial carpet is usually made of synthetic fibers, such as polyester, nylon, or polypropylene, making it resistant to wear and tear.
Benefits of commercial carpet:
Affordable

Sound-absorbent

Insulating

Durable (compared to residential carpet)
Floor Factors works with lots of standout commercial carpet manufacturers. Notably, Stanton makes loop-pile carpeting options with both subtle and bold prints. They're designed to conceal spots and stains while resisting crushing and matting over the years.
5. Linoleum
Best for: Lobbies, retail shops, restaurants, cafes, offices, studios, gyms, children's play centers, hospitals, clinics
Consisting of a blend of linseed oil, wood flour, and rosins, linoleum is not only natural but also a sustainable flooring option.
Benefits of linoleum flooring for commercial spaces:
Eco-friendly

Quiet underfoot

Low-maintenance

Durable

Long-lasting
Portland business owners love Forbo's Marmoleum flooring, which can mimic the multi-tone elegance of real marble at a fraction of the cost.
To learn more, check out our blog, New Linoleum Flooring Designs Inspired By Nature.
Commercial Flooring Contractors in Portland, Oregon
Inspired by these commercial flooring ideas? You've come to the right place. The knowledgeable team at Floor Factors can assist with everything from designing and custom ordering to demolition and installation.
Contact us for a free estimate, or stop by our flooring showroom in Northwest Portland to see our offerings in person.