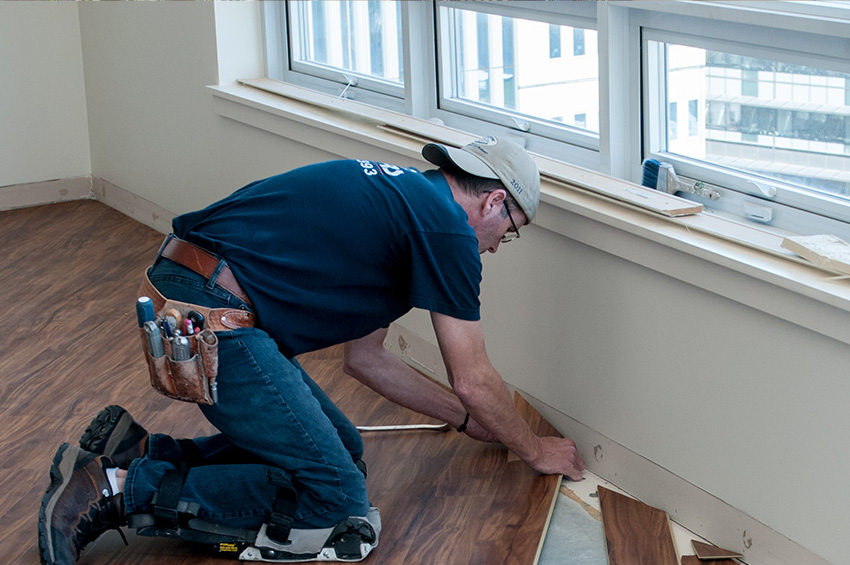 What Should You Know About Your Subfloor Before Choosing New Flooring?
Thinking about your subfloor might not be the most exciting part of getting new floors. However, it's a crucial factor that can impact moisture resistance, longevity, and insulation, as well as the installation process.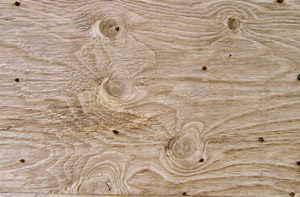 A subfloor is the structural layer hidden underneath a floor-covering material. If your Portland home is an early-20th-century Craftsman bungalow, Foursquare, or Mission-style house, it might still have original subfloors, likely made of fir or pine. On the other hand, if you live in a modern townhouse, you probably have plywood or OSB (oriented strand board) subfloors.
In any case, there are a few things to know about your subfloor before selecting new flooring and scheduling installation. Our Portland flooring company is here to guide the way.
How Do You Know If You Should Replace Subfloor?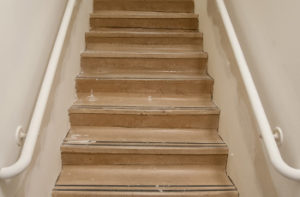 You don't have to replace your subfloor every time you get new floors. So, how do you know if it needs to be swapped out? Squeaky floors, cupping, sinking sections, and cracked tiles are often red flags.
Squeaky Floors: Engineered hardwood flooring can last for 30 years and hardwood flooring can last up to 100 years with proper maintenance. After a few decades, you can expect it to squeak a little bit, which isn't necessarily a cause for concern. Yet if you hear continuous squeaks and creaks even when you tiptoe through your house, it could be a sign of your subfloor rubbing against nails.
Cupping: When wood floor planks become higher around the edges, it's called cupping. This might be the main reason you're getting new floors, but since it's a clear sign of moisture damage, you might need to replace your subfloor as well.
Sinking Sections: Like cupping, sinking sections throughout your floors are indicative of moisture problems. Usually, it means both the existing flooring and the material underneath are deteriorating.
Cracked Tiles: Similar to hardwoods, stone and porcelain tile floors can last for nearly a century. However, cracks are a sign your subfloors need attention. If your current floors are vinyl, laminate, or another synthetic material, you might also notice that it's coming loose or popping up on one side.
What Thickness of Subfloor Should You Use?
If a new subfloor is in the cards for your renovation, you might be wondering about how thick it should be. Generally speaking, plywood and OSB are between 0.5 and 1 inches thick.
If you're planning to install unfinished hardwoods, you'll want to opt for a slightly thicker subfloor, as the material needs to be nailed down. With prefinished wood, luxury vinyl tile, laminate planks, and sheet flooring, which either click or glue into place, a thinner subfloor is usually sufficient. Thinner subfloors also work with carpets, but you'll have to layer carpet padding in between.
Can You Put New Subfloor Over Old Subfloor?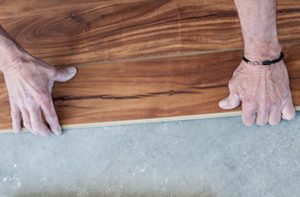 In some cases, you can install a new subfloor over an old subfloor. With that said, this is only advised in instances where there's no damage.
With original fir or pine subfloors that aren't deteriorating, installing a new subfloor right on top is usually no problem. In fact, it's often recommended. In the early 1900s, floors doubled as subfloors, so removing the original material would be a major structural renovation project, leaving you with only joists.
Bear in mind, putting a new subfloor over an old subfloor will make your floors slightly higher than they are now. This can create clearance problems and affect how your doors swing. It might also mean some rooms in your home are higher than others.
Portland Hardwood, LVT, Bamboo Floors & More at Floor Factors
At Floor Factors, we can assist with all your home remodeling project needs. Finding inspiration and brainstorming new flooring is the fun part, and our in-house design consultants can help your ideas come to life.
Whether it's hexagon tile with a gradient color scheme in your bathroom, luxury vinyl planks to mimic charmingly weathered hardwoods in your kitchen, or prefinished wood installed in a herringbone pattern throughout your entire home, we're here to make your vision a reality.
Floor Factors is celebrating 40 years in the industry, and we're proud to be a one-stop-shopping destination for your Portland flooring needs. We carry high-quality materials from premium manufacturers, including hardwood, bamboo, vinyl, laminate, cork, linoleum, tile, and carpet. Looking for countertops, custom cabinets, or window treatments? We've got you covered! Contact us today for more information.