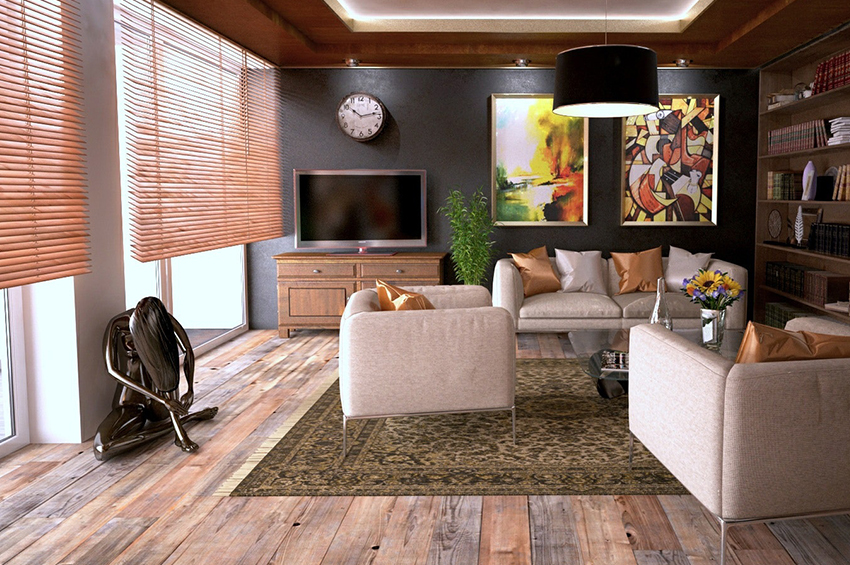 Top 7 Styles of Waterproof Vinyl Flooring
While it was once only available in sheets, vinyl has evolved into a sophisticated, highly sought-after flooring option. Available in 100% waterproof planks (LVP) and tiles (LVT), today's luxury vinyl is giving hardwoods and natural stone a run for their money.
The Best Vinyl Flooring in Portland
There's a lot to love about this affordable material, but with virtually endless options to choose from, it can be hard to pick a style. Floor Factors partners with industry-leading manufacturers, and it's safe to say we have our finger on the pulse of the best in vinyl flooring.
Find recommendations from our Portland flooring experts below.
Shaw Floorte Collection
When it comes to waterproof vinyl, you can't go wrong with Shaw Floors. Here's what we're loving from their Floorte Collection.
Minimalist Finishes
Shaw's Prodigy HDR Plus line is full of minimalist designs and flat, gloss-free finishes. It's available in 10 colors that mimic real wood species and features embossing technology to give the planks a true-to-life texture.
Wire-Brushed Planks
The Antica HD Plus line incorporates mixed wood species for a multi-tone appeal. Each plank is wire-brushed to create a slightly weathered look and then finished with Shaw's ArmourBead performance layer.
Gorgeous Grain Patterns
Mantua Plus highlights the beauty of natural grain patterns found in hardwoods. Available in 10 finishes ranging from rich and warm to cool and neutral, this best-selling vinyl plank flooring looks and feels just like the real thing.vinyl
Varying Plank Sizes
If you're drawn to rustic interior design, you'll appreciate Shaw's Largo Mix Plus line. The knotted "time-worn" planks come in varying widths and lengths, which you can install next to each other to create a truly unique aesthetic.
Want wood floors in your kitchen or bathroom? While natural hardwoods aren't typically recommended in moisture-prone zones, waterproof LVP is an excellent choice. You can order your cabinets, countertops, and backsplash from Floor Factors too.
Learn more in our blog, Is Luxury Vinyl Tile an Alternative to Hardwood Flooring?
Stanton Decorative Waterproof Flooring
Stanton is another top-rated manufacturer that makes luxury vinyl flooring for residential and light commercial use. Check out a few of our favorite styles below.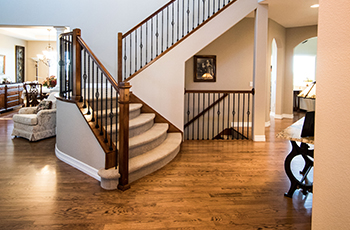 Vintage Vision
If you like the weathered look of decades-old hardwoods, you'll find something that speaks to you from Stanton. Available in two rustic, vintage-inspired finishes, the Rockwood line comes in easy-to-install floating planks that go beautifully with the manufacturer's area rugs.
For more inspiration, check out these Before-and-After Home Remodels Featuring Luxury Vinyl Tile.
Beachy Boards
If your color preferences lean more toward cool tones, take a peek at the beachy planks from Stanton's Decorative Waterproof Flooring line. From off-white to taupe to gray wash, these easy-breezy finishes are laid-back and endlessly versatile.
Modish and Moody
On the other hand, deep hues are undeniably sophisticated and unexpectedly chic. For something a bit more moody, consider Stanton's ebony Urbane or off-black Urbanite LVP flooring.
Want more ideas? See the Top Vinyl Flooring Trends in 2022.
Your Resource for Luxury Vinyl Flooring in Portland, Oregon
Floor Factors has been Portland's premier flooring store for over 40 years. Our one-stop-shop showroom has all the renovation materials you need for your next project. We're always here to assist with custom orders and we have in-house design consultants to assist you every step of the way.
If you're sold on the convenience and versatility of 100% waterproof vinyl flooring, we'd love to hear from you. Request a free estimate today!