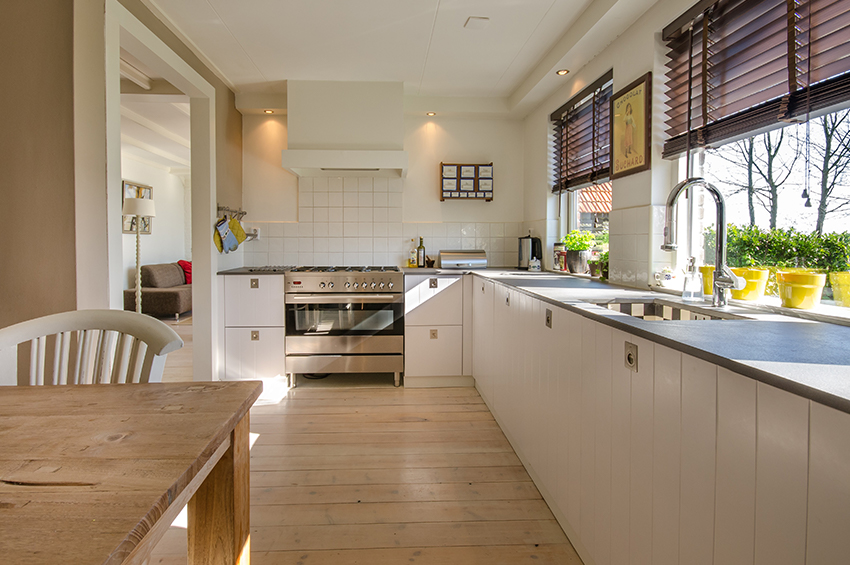 5 Reasons Portlanders Choose Eco-Friendly Bamboo Flooring
If you live in the Rose City, you're probably well aware of the green lifestyle adopted by a large portion of residents. For many, environmental consciousness means more than just recycling. An eco-friendly mindset is reflected in the food they eat, the clothes they wear, and even the interior design of their homes.
For this reason, many Portlanders opt for bamboo flooring. If you lean green, bamboo is an excellent choice for the floors in your home.
Bamboo Flooring, the Natural Choice
When it comes to natural, environmentally friendly flooring, bamboo is the top pick. Unlike hardwood, bamboo is more of a renewable resource. The plants grow exceptionally fast, sometimes reaching maturity within three years. But that's not all. Bamboo grows in tropical environments. As a result, it has higher climatic suitability compared to hardwood.
OK, but what else? Portland homeowners are keen on bamboo floors. Aside from bamboo being an eco-friendly product, these are the top five reasons.
1. Bamboo Is a Natural Material
Stone, hardwood, and bamboo are all-natural materials. Luxury vinyl and other modern synthetic flooring options can provide a very convincing imitation of natural planks and tiles. Still, some people prefer organic materials. Bamboo stands out among other earth-sourced flooring choices because it's ecologically friendly and natural — a rare combination.
2. Strand Woven Bamboo Is Highly Durable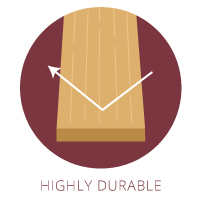 If you decide to invest in bamboo flooring for highly trafficked areas, choose strand woven. Traditional bamboo will show scratches, so dog owners should take note! There are many other flooring materials pet lovers can invest in.
Strand woven bamboo floors are very stable and resilient. First developed in 2007, strand woven bamboo is made by taking raw beams and processing them into cross-linked fibers. The fibers are then dried and pressed into extra-strong floor planks. Depending on the manufacturing process, this type of bamboo can be more than twice as hard as oak.
3. Bamboo Is Easy to Maintain
Bamboo floors are also relatively easy to maintain. Dirt and debris can wear down the material over time, so regular sweeping or vacuuming is recommended. Occasional polishing can also help bamboo retain its original appearance.
Additionally, bamboo is more resistant to water than hardwoods. However, humidity is a different story. Too much humidity can make bamboo planks expand, and too little humidity can make them shrink more so than traditional hardwood. Just keep this in mind if you're considering bamboo flooring.
Many of our customers ask if bamboo flooring is a good choice for their kitchens or baths. There are many more suitable flooring options for high-moisture areas. However, humidifiers and dehumidifiers are very effective at regulating moisture inside a home. We invite you to visit our showroom and speak with an in-house design consultant. We're here to help you choose the best flooring material for your unique needs.
4. Bamboo Is Versatile
Bamboo is an extremely versatile flooring product. While the natural plant shoots are typically lighter in color, you can get bamboo floors in a broad range of shades. Choose from light, medium, or dark finishes with cool or warm undertones.
In many instances, bamboo floors are indistinguishable from hardwoods. The finished appearance will complement any interior design vision.
5. Bamboo Is Affordable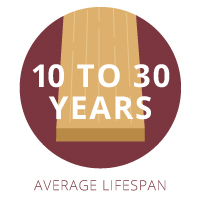 Bamboo has a lot of the same qualities as wood, but it's a more budget-friendly alternative. Keep in mind that the average lifespan for bamboo is approximately 10 to 30 years, whereas solid hardwood is closer to 75 years. That said, for those looking to install natural floors without spending a fortune, bamboo is an ideal choice.
Floor Factors Is Your Resource for Flooring, Carpet & More
If you're looking for bamboo flooring in Portland, Floor Factors has you covered. We carry traditional, engineered, and strand-woven bamboo from the top manufacturers. Not only do we offer a range of flooring materials, we are your go-to resource for all your remodeling material needs, including custom cabinets, countertops, and window coverings.
Our team is here to guide you through your next remodeling project. Request a free estimate, or stop by our Portland flooring showroom conveniently located in the Pearl District.