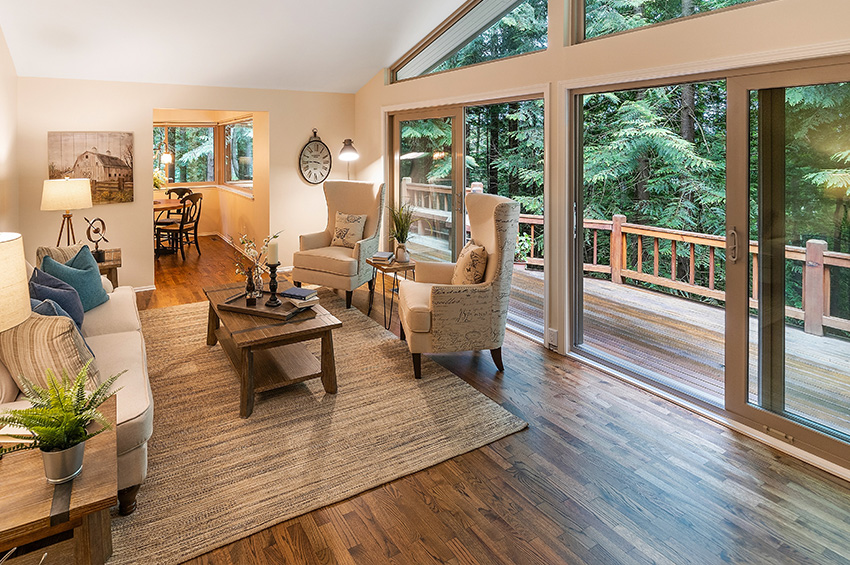 5 Hardwood Flooring Trends in 2020
Hardwood floors are a classic option that's been around for centuries. Luxury vinyl tile (LVT) and other synthetic floor covering materials are giving hardwoods a run for their money. And yet, many people still want the real deal. Needless to say, natural hardwood flooring continues to be a top choice for homeowners.
If you're planning to install new floors in your home, you might be wondering about the current trends in hardwood flooring. As your go-to Portland flooring store, Floor Factors has you covered. Consider this your guide to hardwood floor design ideas and trends for 2020.
1. Gray-Toned Hardwood Flooring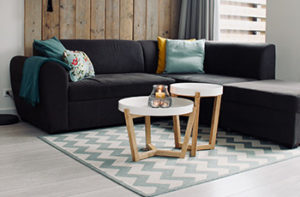 Mahogany and other warm hues are fading out, and cool-toned hardwood flooring is having a moment. You've probably seen the trend in new builds and recently renovated homes. The style encompasses a wide range of gray, including light, medium, and dark shades.
Of course, real wood is not an inherently gray material. Hardwood flooring can be either dyed, painted, or varnished with a grayish color to achieve a sought-after cool tone. That said, not all cool-toned hardwoods have explicitly gray finishes. Some are made from natural wood with cooler, muted undertones as opposed to leaning more toward red or yellow.
2. Light Wood & Whitewashed Planks
In terms of hardwood floor color trends in 2020, you can expect to see a lot of light and whitewashed wood planks. Oak, bamboo, birch, and other blonde woods are top choices for flooring.
Whitewashed wood floors are similar to cool-toned floors that have a gray finish, but the stain is closer to white or off-white. Also, most white washes you see today will have a matte finish. This trend is a subcategory of cool-toned hardwood flooring, as most lighter wood planks and those with white finishes don't have yellow tones.
3. Eco-Friendly Finishes
The home building and interior design industries have seen a substantial uptick in sustainability and environmental consciousness. Many homeowners welcome this trend and prefer hardwood flooring with eco-friendly finishes.
Oiled floors aren't sealed with polyurethane, making this the most natural finish option you can get. Oil penetrates hardwood, giving it a somewhat dull appearance. Keep in mind that oiled floors require more maintenance, as they don't have a protective sealant. Waterborne polyurethane might be a good alternative. While it's made from urethane, it contains fewer pollutants than solvent-based polyurethanes. Waterborne polyurethane flooring finishes are also hard and durable.
4.
Flat, Matte & Wire-Brushed Finishes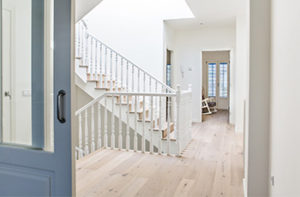 Another popular style for hardwood floors is flat or matte finishes. You can opt for wood flooring that has a completely matte finish with no shine or something with a bit of sheen, like satin. With a satin finish, you'll have low-luster floors with a very subtle glow.
Compared to high-shine, glossy finishes, matte and flat floors are low-maintenance. This is because shiny coats are more susceptible to scratching and denting. Not only that, but dirt and dust are more visible on shiny surfaces. Both oil and waterborne polyurethane finishes offer a flatter sheen.
In many cases, matte finishes go hand-in-hand with wire-brushed finishes. To create a wire-brushed finish, wood planks are scraped with a wire brush. The process adds texture and reveals the wood's grain. The wood also looks like it has an oil finish. However, unlike oil finishes, the floor's polyurethane coating needs only be reapplied every 10 to 25 years.
5. Prefinished Hardwoods
Unfinished hardwood flooring is a timeless choice, but it's not necessarily the most practical. That's why homeowners are opting for prefinished hardwoods.
Unlike its unfinished counterpart, prefinished hardwood is finished in the factory, which eliminates the need to sand and seal the material onsite. Prefinished wood is also more affordable and easier to maintain than unfinished wood. Both options have their list of benefits. If you're curious about the pros and cons of these flooring materials, we invite you to visit our showroom to speak with an in-house design professional.
View a Variety of Hardwood Flooring Options in Our Showroom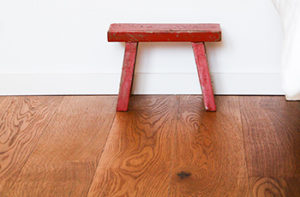 When it comes to selecting the best hardwood flooring for your home, lots of factors come into play. You'll have to consider your budget and the unique needs of your space. Following the current trends can also help you make a statement. With that said, you'll want to make sure you choose versatile floors that will complement a range of interior design schemes. After all, hardwood floors last for several decades and will likely outlive your furniture and most of your decor.
If you're looking for hardwood flooring, Floor Factors is your resource. We carry both unfinished and prefinished hardwoods from the best flooring manufacturers. You can choose from a vast array of materials, colors, finishes, and plank sizes. What's more, we provide one-stop-shopping for all your remodeling needs, from cabinets to window coverings.
Request a free estimate, or stop by our showroom located in Portland's Pearl District.