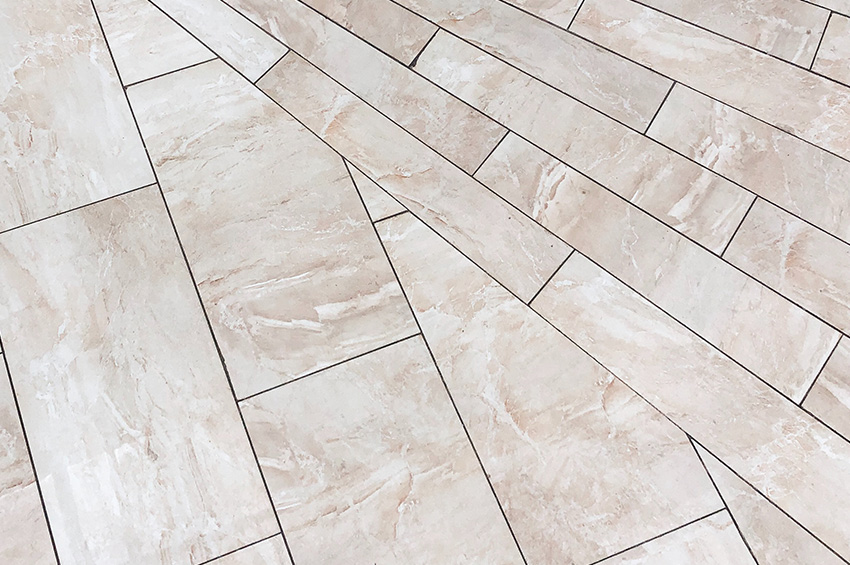 Is Ceramic or Porcelain Tile Better for a Bathroom Floor?
When it comes to bathroom remodels, new floors make a significant difference in the overall aesthetic. Bathrooms are humid spaces where surfaces tend to get wet on a regular basis. For this reason, water-resistant flooring is the way to go. While there are several materials on the market that repel moisture, natural tile is a top choice for residential bathrooms.
Aside from stone, natural tile floors are available in the option of porcelain or ceramic. So, is ceramic or porcelain better for bathroom floors? Find the answer to this question and more about natural tile flooring.
Porcelain vs. Ceramic Tile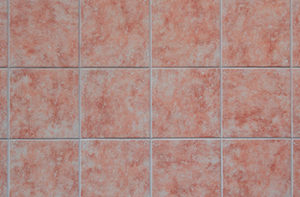 Many people get porcelain and ceramic tile confused or think they're the same thing. Both materials are made by baking clay and other earth-sourced substances at high heat with compacting pressure. Porcelain and ceramic are both timeless flooring options, but they have distinct differences.
Ceramic
Ceramic is fired in a kiln at a lower temperature than porcelain. As a result, the material is more porous, softer, and not quite as dense as porcelain. Since ceramic is comparatively soft, it's easier to cut into tiles and relatively straightforward to install.
Ceramic tiles are naturally cool, which makes them desirable in warm climates and not as popular in cold regions. They come in virtually any color or design in a glazed or unglazed format. Ceramic tends to be more absorbent than porcelain, and its porousness doesn't fare well with wet bathrooms. That being said, ceramic is generally a more affordable choice.
Porcelain
Porcelain is made from a more refined clay than ceramic. After the material is fired in a kiln, it's either finished with a glaze or left unglazed. Glazed porcelain tile floors have a notably durable and dense construction.
Porcelain has a low absorption rate, which allows it to hold up in moist environments. Aside from being resistant to water and humidity, porcelain tile is less porous than ceramic and not as susceptible to scratching and chipping.
What's the Best Type of Tile for a Bathroom Floor?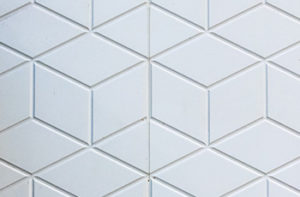 Ultimately, porcelain tile is the superior choice for bathroom floors. When compared to ceramic, the material is much better equipped for rooms that use plumbing. It's also easier to maintain than ceramic tile.
In addition to bathrooms, porcelain tile is an excellent flooring covering option for kitchens, laundry rooms, patios, and other moisture-prone areas. Porcelain tile is also ideal for tubs, showers, countertops, and backsplashes.
Natural stone is another choice for tiled bathrooms. It's exceptionally sturdy and scratch-resistant, but not quite as durable as porcelain. Natural stone is also porous and requires frequent sealing. While stone is somewhat popular for showers and bathtubs, porcelain is still a better option for bathroom floors.
Floor Factors Is Your Resource for Tile Flooring in Portland
Floor Factors is a locally owned Portland flooring store. We offer both ceramic and porcelain tile flooring from the top manufacturers in the industry. In addition, we carry an impressive selection of floor covering materials, including natural stone, unfinished and prefinished hardwood, cork, laminate, linoleum, and luxury vinyl tile.
As a one-stop-shop resource for bathroom and kitchen remodeling materials, Floor Factors also has cabinets, countertops, and window covering solutions. Our products are completely customizable and can be made to fit your unique vision and budget. From in-house design consulting and custom designs to expert demolition and installation, Floor Factors is here to support your remodel every step of the way.
Contact us for a free estimate, or stop by our expansive showroom conveniently located in Portland's Pearl District.