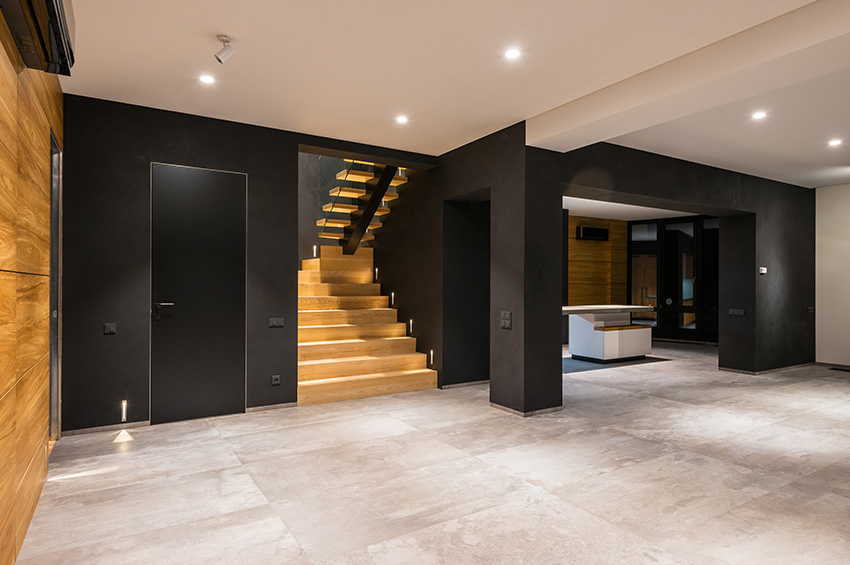 6 Inspiring Ideas for Basement Flooring
For many Portland homeowners, unfinished basements present an opportunity to increase their livable square footage. Below-ground spaces can be transformed into anything from guest suites, gyms, and home theaters to bonus rooms, bars, and wine cellars.
If you're thinking about finishing your basement (or renovating a previously finished space), Floor Factors is here to guide the way. Take a look at these basement flooring ideas for every use, taste, and budget.
What Are the Best Basement Flooring Options?
The best basement flooring options are typically water-resistant or 100% waterproof. This is because underground spaces are more prone to damage from leaks or flooding—especially in the wet Pacific Northwest.
However, if your basement has been waterproofed with a water-tight seal, you can consider other options such as carpet. Find our top picks below.
Luxury Vinyl Tiles (LVT) or Luxury Vinyl Planks (LVP)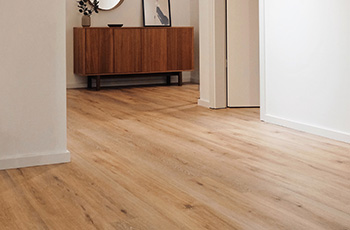 Best for: Basement bars, billiards rooms, wine cellars, laundry rooms, kitchenettes, bathrooms
Luxury vinyl is available in tiles (LVT) and planks (LVP). Featuring realistic photo imaging and textures, this waterproof basement flooring option can look astonishingly like natural tile and hardwood.
In addition to being waterproof, it's super easy to maintain, antimicrobial, sound-absorbent, pet-friendly, and can last up to 50 years. Floor Factors partners with some of the best luxury vinyl manufacturers in the industry that offer 100% waterproof LVT, including Shaw Floors and Stanton.
Visit our LVT product page to browse Shaw's Prodigy HDR Plus Design Collection and Stanton's Decorative Waterproof Flooring Collection.
Waterproof Cork
Best for: Home gyms, bonus rooms, playrooms, music rooms/recording studios
Amorim Wise makes waterproof cork flooring, an affordable, sustainable, and supremely versatile option. The Wise Wood line is available in various realistic hardwood finishes, and the Inspire 700 collection includes stunning wear-resistant tiles in a vast range of colors.
Since cork is slightly soft underfoot, it's ideal for home gyms and any spaces where the kiddos like to play. Thanks to its inherent sound absorbency, it's also a prime choice for basement recording studios – or loud playrooms!
Laminate
Best for: Basement bars, bathrooms, home offices, kitchenettes, laundry rooms, wine cellars
We're also big fans of laminate for basements. Like luxury vinyl, the modern flooring material comes in planks or tiles that click into place, so it can typically be installed right over concrete.
Most laminate is water-resistant, but thanks to our manufacturing partner Quick-Step, it now comes in a waterproof version. This durable, pet-friendly flooring product can last up to 30 years. Its versatility makes it an excellent option for anything from bars and bathrooms to laundry rooms and offices.
For more insight into water-resistant materials, see our blog, What's the Best Flooring for a Portland Basement?
Carpet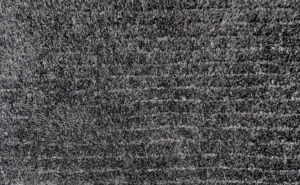 Best for: Guest suites, bonus rooms, playrooms, dens, home theaters
While carpet isn't a moisture-resistant flooring option, it can be a great choice in water-sealed basements. Just bear in mind that you'll likely need to place an underlayment and a subfloor between the carpet pad and the concrete.
Floor Factors carries residential carpeting options from top-tier manufacturers like Stanton.
Not sure what material, weave, or pile height to get? Check out the 5 Best Carpeting Ideas for Basements for inspiration.
Engineered Wood
Best for: Guest suites, kitchenettes, wine cellars, basement bars, home offices
If you're partial to real hardwood flooring, your best bet is engineered wood, as the planks are moisture-resistant. Having said that, the material isn't waterproof, so it's not ideal for bathrooms or laundry rooms and should only be installed in sealed basements.
Floor Factors is proud to carry Craft engineered wood, an innovative material boasting advanced core stability. In other words, it's less likely to expand or contract in extreme temperatures and moist environments.
Polished Concrete
Best for: Home gyms, gear storage, workshops, basement bars, kitchenettes, bathrooms
Polished concrete is exceedingly durable, hypoallergenic, antimicrobial, sustainable, and notably easy to clean. Homeowners appreciate that this flooring option can be stained in virtually any color or finished to look like marble, granite, and other natural stone materials.
While it doesn't offer warmth or insulation, polished concrete is a wonderful choice for gyms, bars, and moisture-prone spaces such as bathrooms. If you're interested in this material for your basement, our expert installers can handle everything from grinding to hardening to sealing.
Portland's One-Stop-Shop Resource for Basement Remodels
As Portland's premier flooring supplier, Floor Factors has finished numerous basements throughout the metro area.
Looking for more than flooring materials for your basement? Considering renovating a kitchenette, laundry room, or basement bar? You can get solid surface countertops and custom cabinets from us as well. Do you need window blinds or treatments or area rugs? We have it all!
We also have a stock of flooring and carpet remnants for those interested in budget-friendly options for small basements. What's more, our in-house design consultants are here to help with color selection and custom orders.
Inspired by these ideas? Request a free estimate or stop by our massive showroom in Northwest Portland to see and feel product samples in person.