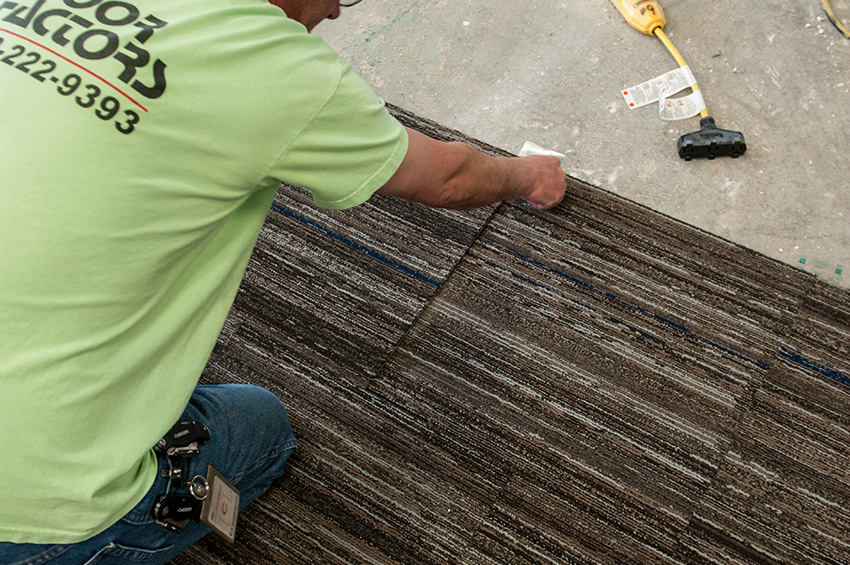 5 Best Carpeting Ideas for Basements
In the rainy Pacific Northwest, many homeowners wonder, Is carpet good for a basement? If so, what kind of carpet should I put in my basement? Believe it or not, carpet is a suitable option for below-grade spaces. Yes, even in wet Portland, Oregon and the surrounding areas.
If your basement is waterproofed and sealed to protect against flooding and leaks, carpeting your floors is an excellent choice. That said, if you're covering a concrete floor, you might need to install a subfloor or some sort of underlayment first.
Which Carpeting Is Best for a Basement?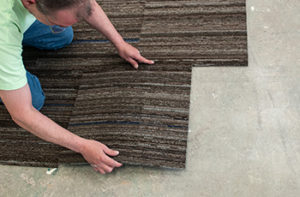 As a locally owned and operated carpet and flooring store in Portland, Floor Factors has all the materials and expertise you need to start your residential project. Check out our five best carpeting ideas for basements below.
1. Synthetic Carpet for Basements
You can get carpets made of either naturally sourced fibers, like wool, or synthetic fibers, such as nylon, polyester, polypropylene, or triexta. We recommend a synthetic carpet for your basement because the materials tend to retain less moisture than natural fibers. Some synthetic carpets can fade when exposed to sunlight through windows, but this usually isn't a problem in a basement.
Not only that, but they're usually more stain-resistant than natural carpets. Though you really shouldn't skip waterproofing your basement, opting for a synthetic material can reduce the chance of mold growing underneath. With that said, you'll want to look for a carpet with synthetic backing as well, which will allow the material to breathe and expel moisture.
2. Berber Carpet for Basements
A lot of people opt for Berber (loop pile) carpet in their basements, which has a somewhat flat, textured look and feel. It's easy to install, affordable, and durable compared to other styles — lasting for up to 20 years.
Nylon is one of the most popular choices for Berber carpets, as it's known to resist stains and holds up under heavy foot traffic. Another option is polypropylene (sometimes called olefin). Since it tends to soil and stain more easily than nylon, polypropylene loop pile carpet is best suited for low-traffic spaces.
3. Low-Pile Basement Carpet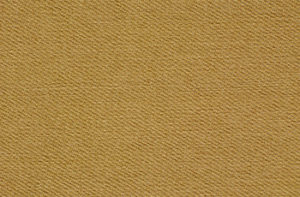 Unlike loop pile, cut pile carpet has exposed fibers, which are sheared off on the top. The style is soft and relatively low-maintenance, making it the perfect choice for most homes. If you go for cut pile, we suggest a low-pile style, like plush carpet.
Compared to high-pile carpets, low-pile carpets dry out much quicker when they become damp or wet. Low-pile is also ideal for homes with pets, kids, and heavy foot traffic because hair, dirt, and spills are easier to clean. Look for a synthetic carpet with short fibers that are level and dense, almost like thick grass when freshly mowed.
4. Carpet Tiles
When wall-to-wall carpeting becomes water-logged, it's most often the case that it all needs to be removed. However, with carpet tiles, you can remove and replace only the damaged section.
Also, easy-to-install carpet tiles open up tons of design possibilities. You can opt for solid squares for a monochrome look or create various designs, like stripes, geometric patterns, or classic checks.
5. Sectioned Carpet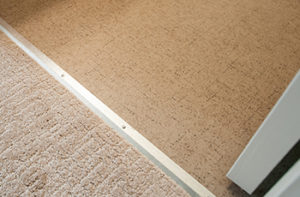 Another low-risk option for moisture-prone basements is sectioned carpet. Whether your basement is divided into multiple rooms or renovated into an open living area, you might choose to use carpet in only a portion of the space.
If, by chance, you face water damage, you won't have to replace your entire basement floor. Floor Factors typically has a broad range of carpet remnants in stock. The brand-new materials come at a fraction of the price of custom carpeting, and we often have enough to cover single rooms or open floor plans in smaller basements.
Where to Find Carpets, Carpet Remnants, and Area Rugs in Portland
It's our 40th anniversary of serving the Portland and surrounding areas – and we thank you for choosing our locally-owned business for your home remodeling needs! We're dedicated to providing our customers with superior support and personalized services.
Floor Factors is a one-stop resource for residential renovations in Portland. We offer affordable Berber and cut pile carpets in a variety of synthetic blends, along with some natural wool and eco-friendly materials. In addition to a substantial inventory of carpets, pads, remnants, and flooring, we carry countertops and window treatments. Whether you're working on remodeling your basement, kitchen, bathroom, living room, or bedrooms, we have everything you need to kick off your next project.
The knowledgeable team at Floor Factors can assist with free quotes, custom ordering, demolition, and carpet installation — including leveling and subfloor installation. If you need help determining which kind of carpeting is best for your basement, our expert in-house design consultants can help with that too.
Contact us to learn more.