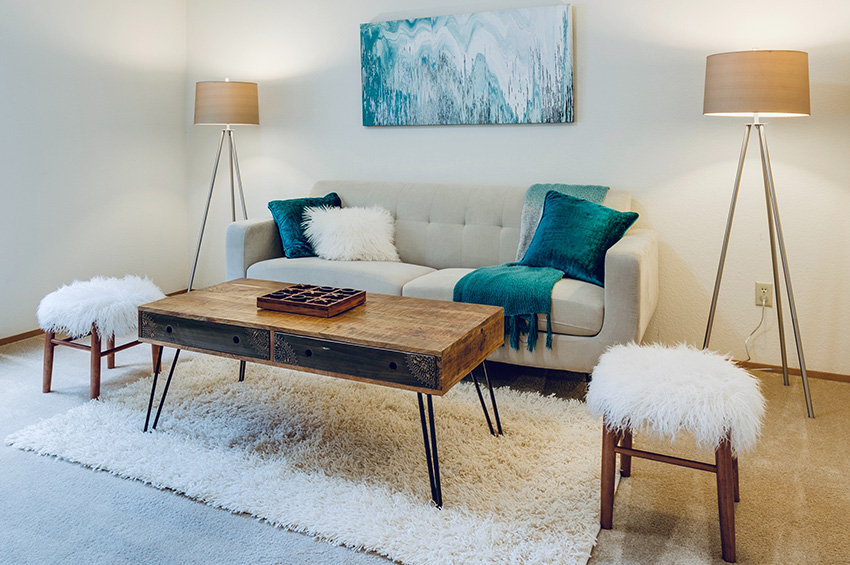 7 Things You Should Know About Carpet Warranties
New flooring is a substantial investment. Understandably, a lot of home and business owners want to have peace of mind knowing that their purchase is covered. If you're considering installing carpeting in your home or commercial space, you might have questions about how carpet warranties work.
Our Portland flooring team is here to help! We compiled everything you need to know about carpet warranties, including helpful information about claims, complaints, maintenance requirements, and what carpet warranties cover.
1. A Quality Assurance Warranty Provides Minimum Coverage
A quality assurance warranty, which is sometimes called a wear warranty, is baseline coverage that's included with most carpet purchases. This type of warranty will cover you if your carpet falls apart — literally. We're talking portions of the material coming off and coming up from the floor (without interference).
That being said, it doesn't include the carpet's actual performance. So, if the material gets crushed or becomes less plush after a little while, a quality assurance warranty won't cover these issues.
2. Matting & Crushing are the Most Common Form of Carpet Damage
One thing to keep in mind about carpet warranties is that matting and crushing are the most common types of damage. Both of these are the result of the compression of the carpet's yarn. This generally means it's unable to withstand the type of traffic it's receiving.
Many warranties do not cover this type of damage, though it's a common complaint. You'll want to ensure your carpet has adequate padding and is cleaned according to the manufacturer's best practices.
You can also invest in a carpet that is less vulnerable to these issues. Opt for a dense, low-pile material or Berber carpet, which is designed to mitigate crushing.
3. An Appearance Retention Warranty Will Cover the Original Appearance
Although it's unlikely you'll find a warranty that covers matting and crushing, an appearance retention warranty will guarantee the original appearance of your carpet. Sometimes referred to as a texture retention warranty, it includes changes to the texture of the material, such as untwisted pile fibers, fuzziness, or fraying.
Some carpets come with appearance retention warranties, and some don't. Make sure to review the warranty carefully to see exactly what's included. Manufacturers that do include texture warranties are typically very confident about the performance of the material — especially those that guarantee the appearance for ten or more years. This is also a good indicator of quality. If yours doesn't cover changes in texture, inquire about supplemental coverage or consider a different carpet.
4. Stain & Fade Warranties Go Even Further
When it comes to guaranteeing carpet purchases, stain and fade warranties go a step further than appearance warranties. As you can probably gather, this means your purchase will be covered in the event of stains and fading. Typically, a stain warranty will be separate from a fade warranty, but some will include coverage for both.
Of course, it's up to you to minimize spills on your carpets and clean spots up promptly. However, some manufacturers include stain warranties because the material is fabricated to be exceptionally resistant to staining. Just remember that staining is different than soiling. Stains involve spilling liquids or other substances, and soiling implies an accumulation of dirt and grime that builds up over time. This type of warranty covers stains, not soiling.
Carpets often fade over time, especially in rooms with large windows that get a lot of sun. In some instances, pollution can also cause fading. Some manufacturers offer fade warranties because the material is explicitly designed to resist discoloration from fading.
If you don't see fade-resistance coverage in a warranty, there's a good chance the carpet will be subject to fading from natural light. You can minimize this by keeping your curtains closed during the sunniest time of day. That said, if this is impractical for your household or commercial space, look for carpeting that's fade-resistant.
5. Most Warranties Have Specific Conditions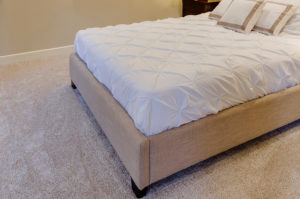 One of the most important things you should know about how carpet warranties work is that most of them have very specific conditions. This means that to guarantee coverage for defects and damage, you'll have to adhere to the guidelines in the warranty.
For example, some texture retention warranties will only cover you if you install a particular type of carpet padding underneath. Also, with appearance and stain warranties, the manufacturer might require you to get your carpets professionally cleaned every 12 to 18 months. In that case, be sure to save your receipt from the cleaning company so you have a record of the service when you file a warranty claim.
Some manufacturers will outline the "level of use" they're willing to cover for a carpet. This will vary among different warranties, but most discuss foot traffic, pets, stairs, natural light exposure, furniture weight.
6. Read the Fine Print & Save Your Receipts
Make sure you carefully read the fine print of your carpet warranty and save a copy for your records.
In addition to saving receipts for cleaning and any other professional maintenance and care, you'll want to keep the invoice from your carpet purchase. Warranties are usually guaranteed by the manufacturer, not the flooring store where you bought your carpet. When you file a claim, the manufacturer will request proof of your purchase.
7. Register Your Warranty
Be sure to register your warranty on the manufacturer's website. Warranties differ per manufacturer and type of carpet, so you'll want to know what damage is covered and what is not. Misinterpreting warranties is not uncommon! For example, what you may consider "wear" could be different than what the manufacturer considers wear.
Let's say you've seen significant changes to your carpet's appearance and it appears worn in highly trafficked areas. A manufacturer may not include changes in appearance in their warranty.
Carpets and Other Floor Covering Materials from Floor Factors
With a thorough understanding of carpet warranties, you can make an informed decision before buying anything. Have questions about warranty coverage? Our team is here to help. As your go-to Portland flooring store, Floor Factors is proud to supply a wide range of the highest quality carpets and other floor covering materials. Visit our expansive flooring showroom in Portland's Pearl District to see what we offer.