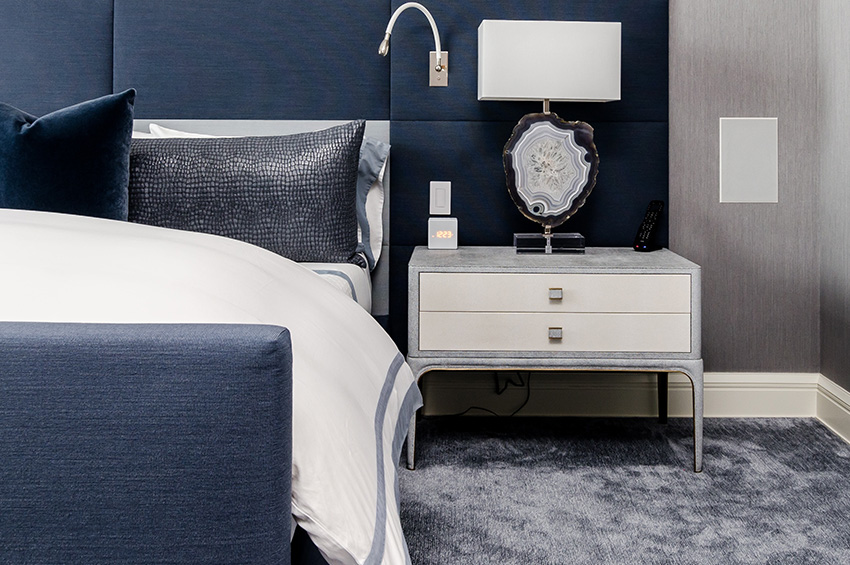 5 Carpet Color & Style Trends We Love in 2020
When it comes to carpets, the choices are abundant. From high-pile, low-pile, shag, and Berber to diverse colors, patterns, and prints, your options are virtually endless. If you know you want to purchase new carpeting for your home, you might be wondering, What kind of carpet should I buy? While your decision will depend on a variety of factors, carpet trends can provide you with some helpful inspiration.
Our Favorite Modern Wall-to-Wall Carpet Designs
What is the most popular carpet color for 2020 and what styles are wowing interior designers? As the go-to residential carpet supplier in the Portland area, we're experts on the topic. These are the modern wall-to-wall carpet trends to look out for this year.
1. Gray All Day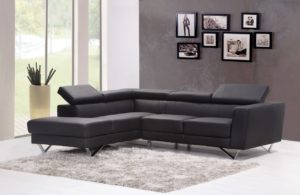 Gray flooring is having a moment, and this trend includes carpets. Tan and beige have been top picks for several decades because they go with most decor schemes. That being said, gray is just as neutral.
The cool-toned hue is one of the top modern carpet trends in 2020. It's contemporary and endlessly versatile. Not only that, but gray carpeting is warm, welcoming, and stylish all at the same time. Choose from light, medium, and dark shades of gray as well as taupe, silver, and other variations of the color.
2. Got the Blues
Classic blue is Pantone's Color of the Year for 2020. You can expect to see this hue popping up in both fashion and interior design schemes. Royal blue, navy, and indigo are all excellent choices.
Blue carpeting isn't necessarily a neutral color, but that doesn't mean you shouldn't choose it. With the right furnishings and decor, blue carpets can present a regal yet inviting vibe. Plus, carpets are replaced more frequently than hard floor covering materials. If you love a trend, go ahead and embrace it even if you think your decor scheme might shift a decade from now.
3. Brown Over Beige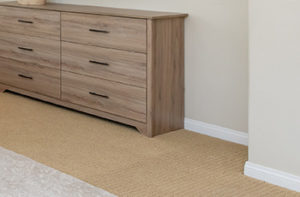 As we mentioned above, beige, tan, and off-white have reigned as the top carpet colors for decades and it's the same in 2020.
Brown is a saturated color that some associate with 1970s interior design. However, modern brown carpets are much more refined than their retro counterparts. Think espresso, chestnut, chocolate, umber, and sepia.
4. Warm, Earthy Tones
Warm, earthy tones are becoming more common for carpets. Aside from brown, you might begin to see gold hues, olive green, forest green, pumpkin, and different shades of softened red.
Similar to blue, these colors are less versatile than gray, off-white, and other neutral options. And yet, earth tones are perfect for creating a warm and cozy vibe.
5. Patterns, Prints, & Colored Carpet Tiles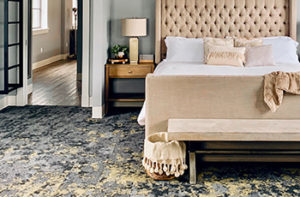 Carpets with bold patterns and geometric prints aren't new in the flooring industry. That said, 2020 might be the year they have a comeback. Despite what anyone says, your floors don't have to be neutral. If you have an eclectic taste, there's nothing wrong with going all out with your carpets. Besides, you can always select simpler pieces for your furniture and home decor.
If solid carpeting makes you yawn, you might want to consider an interesting print or colored carpet tiles. With colored carpet tiles, you can create several designs and patterns, such as classic black and white checks.
Floor Factors Is Portland's Choice for Carpet & Flooring
As the premier Portland carpet store, Floor Factors carries an impressive inventory of residential and commercial carpets from the best manufacturers in the industry. We supply both wool and synthetic classic cut-pile carpets in various thicknesses. Floor Factors carries Berber carpeting as well, which is a durable option made from looped fibers.
In addition to offering a broad range of colors and patterns, we can assist with custom orders. Floor Factors also carries carpet padding, area rugs, and carpet remnants.
If you'd like to take a look at these carpet options in person, we welcome you to stop by our showroom in Portland's Pearl District.