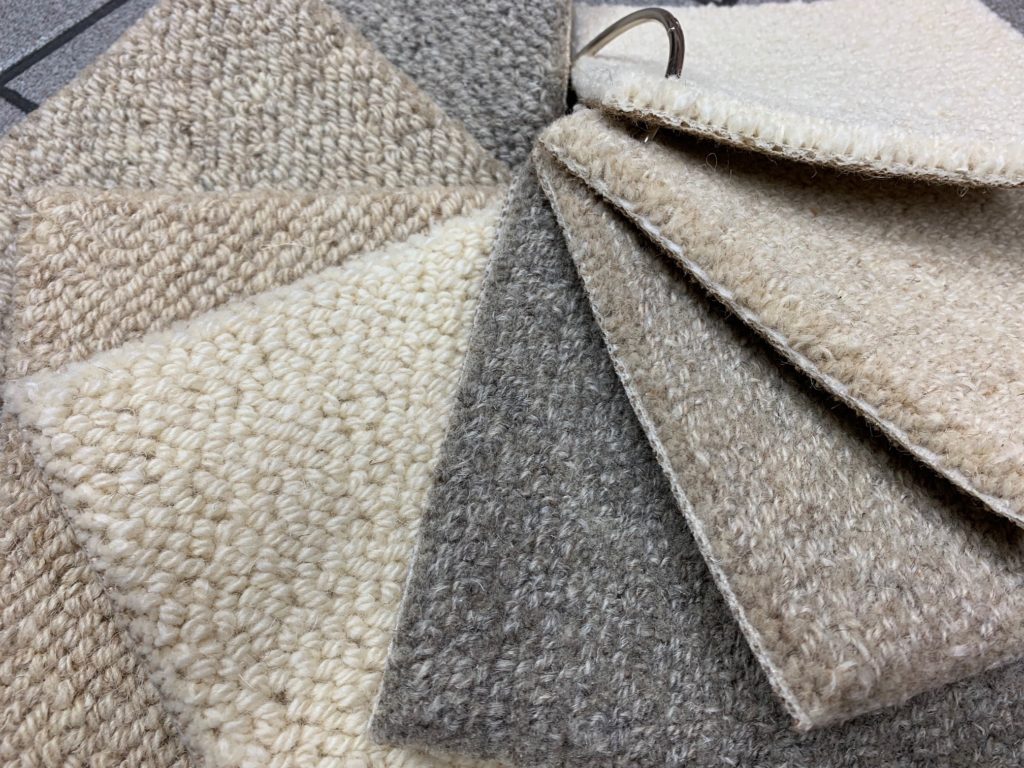 Pros & Cons: Wool Carpet vs. Synthetic Carpet
When the time comes to buy carpet, you might be on the fence about which material to choose. So, is wool or nylon carpet better?
While wool has been used as a floor covering material for centuries, synthetic carpets have gained popularity in recent decades. Wool is also more expensive than nylon and polyester, but is the higher price tag worth it for your next project? To determine the right carpet for your unique needs and budget, you'll want to weigh the pros and cons of both synthetic and wool carpeting.
Wool Carpet Benefits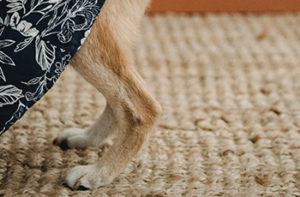 Wool carpet is a natural and traditional floor covering material. But aside from being a non-synthetic product, what are the benefits of wool carpet?
Wool carpet is:
Made without using chemicals
Fire retardant
Resistant to dust mites and allergens
Environmentally friendly
Soft to the touch
Naturally regulates humidity
Dirt-repellent
Easy to dye virtually any color
Available in looped (Berber), twist, or plush pile weaves
Resistant to fading
Strong and durable
Resistant to weight compaction
A flame-retardant material that won't melt
Able to last for up to 15 years with proper care
To make the most informed decision, it's crucial to know the cons of wool carpet as well. Moths and their larvae are known to feed on the keratin in wool, but you can treat your carpets to prevent this. Oil-based spills are difficult to remove and may stain on wool. Also, the material absorbs water vapor –– up to 40 percent of its weight! When relative humidity drops below 65 percent, the carpet acts as a natural humidifier by releasing the moisture back into the air. Lastly, wool is prone to shedding, which may or may not be an issue for you, depending on where your carpets are installed and whether they are used in a home or commercial space.
Synthetic Carpet Benefits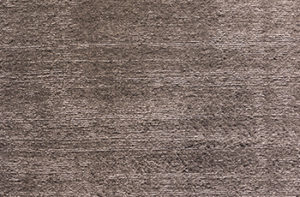 Synthetic carpet is typically made from nylon, polyester, or polypropylene fibers. Aside from being a less expensive carpet alternative that mimics the appearance of wool, what are the other benefits?
Synthetic carpet is:
Comfortable and soft
Available in virtually any color or pattern
Easy to clean
Stain-resistant when treated
Generally resilient and resistant to crushing
Resistant to abrasion
Resistant to fading
Resistant to mold and mildew
Keep in mind that nylon carpet is prone to static, but the material can be treated to prevent it. With polyester, you may notice more matting, shedding, or pilling of the carpet fibers, especially in high-traffic spaces. While polyester is generally stain-resistant, oil-based spills will be difficult to remove. Polypropylene is less resistant to weighted crushing than nylon and polyester, and it is less resistant to abrasion. Also, synthetic carpets don't hold up as long as wool –– they usually last between three to five years.
Is Wool Carpet or Synthetic Carpet Better?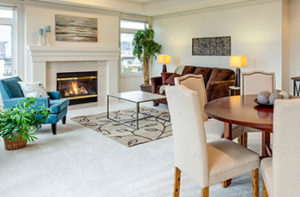 Decisions, decisions! Now that you're savvy about the pros and cons of each type of carpeting, you'll be able to determine which is best for you. Is synthetic carpet a good choice, or should you opt for real wool? Wool is a super strong and natural carpet material that will last notably longer than synthetics, but the higher price tag will need to fit your budget. It's possible that you'll want to switch your carpets out more often to change your interior design scheme, so a shorter lifespan could be a good thing. Ultimately, the choice is up to you, and it should depend on the needs and budget of your residential or commercial space.
Carpet from Floor Factors in Portland
Floor Factors has a substantial selection of wool and synthetic carpeting to choose from. You can see and feel the highest-quality materials for yourself in our expansive showroom. We only work with the most respected manufacturers in the industry!
In addition to carpets and other floor covering options, we also offer remodeling supplies and materials for kitchens and bathrooms, including countertops, cabinets, and window coverings. We provide personalized consulting from our in-house design team and free estimates on all products and services. If you're still not sure what type of carpets to buy, contact us today!