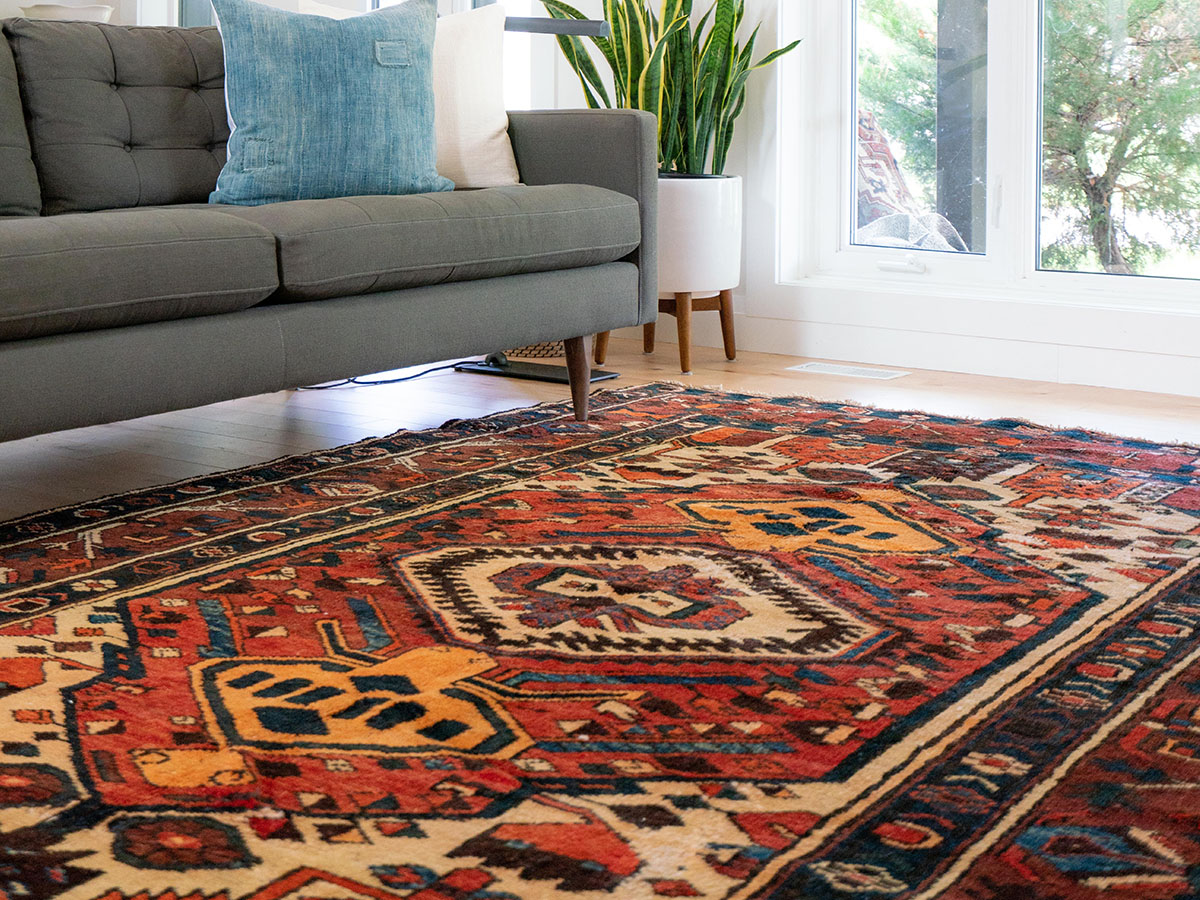 7 Carpet Color & Style Trends We Love in 2022
Thinking about freshening up your carpets? From low-pile loop and handwoven flat weaves to patterned, plush, and wool, the choices are abundant!
As one of the top carpet stores in Portland, Floor Factors has a finger on the pulse of the latest looks, trends, and styles. So, what is the most popular carpet color for 2022, and what about materials and weaves? Below, you'll find answers to these questions, along with ideas and inspiration to get your creative wheels turning.
What Style of Carpet Is Most Popular for 2022?
While you'll likely see more warm hues in the year ahead, cool-toned carpets aren't out yet! Additionally, we expect homeowners to choose more eco-friendly materials and play around with different textures and prints.
Warm Hues and Earth Tones
Rich, earthy hues are having a moment! In addition to warm browns, you might see maroon, olive green, and golden hues like sand or camel.
Lending to a cozy vibe, these colors are perfect for living rooms, family rooms, and dens. You might even consider laying a performance carpet in your dining room and finishing the space with a built-in bar area, complete with coordinating cabinets and countertops from Floor Factors.
For guidance on planning your design, see our blog, How to Coordinate Flooring, Cabinets, and Countertops.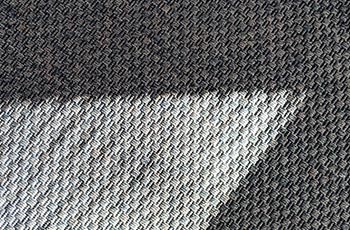 Icy Gray
Gray is always a go-to for carpets. The inherently neutral hue is conveniently versatile. In 2022, however, the cool shade is getting a frosty makeover. With a silvery sheen that catches the light, icy gray is the understated yet effortlessly chill color you want in your home.
Eco-Friendly Wool
Wool is considered a sustainable material because the fleeces of sheep regrow remarkably fast. If you're partial to environmentally-friendly floor-covering products, you should definitely consider wool.
Floor Factors partners with Nature's Carpet and JMish, who manufacture and distribute 100% wool carpets. The material is super durable, naturally antimicrobial, and hypoallergenic, making it a prime choice for bedrooms, living rooms, playrooms, and even nurseries.
Custom area rugs are also trending in 2022 and homeowners are loving natural fibers! Check out these 3 Eco-Friendly Custom Area Rug Materials.
Minimalist Flat Looped
We're also big fans of looped carpets. Cut and loop patterns provide texture and create visual interest. Styles can include geometric designs, diamond patterns, and more.
Floor Factors carries products from several carpet manufacturers, including Anderson Tuftex. Featuring two loop sizes with micro-scale patterns, the brand's loop-pile carpet is undeniably luxurious with a tailored effect. To make it even more plush, opt for an extra-thick carpet pad underneath.
Pet-Friendly Tufted Texture
For a bit more texture, consider tufted carpets. In addition to loop-pile, Anderson Tuftex makes multidimensional, high-performance carpets designed to stand up to claws and paws.
The pet-friendly line includes eight neutral colors with subtle, monochrome tufting that'll go seamlessly in any room or common area.
Patterns and Prints
If you think patterned carpet is too bold for residential use, think again. Today's iterations come in surprisingly versatile designs, like Fabrica's oh-so-subtle plaid, Courtisan's flat-woven Lebombo Lodge collection, and Stanton's hand-loomed Antrim line.
These artfully understated carpets can add just the right amount of interest to an otherwise neutral space. And if your decor taste leans eclectic, don't be afraid to go all out with a loud carpet print.
Hard Floors with Extra-Large Rugs
If you want water-resistant floors, you might consider placing an extra-large area rug over a hard material. Waterproof luxury vinyl and laminate are ideal for basements, bathrooms, kitchens, mudrooms, entryways, and other moisture-prone spaces. Area rugs can be added to soften and warm up the space.
When you work with Floor Factors, we can custom-design an area rug for your home in virtually any size, shape, color, or print. If you're looking to save money, you can make a rug out of the high-end carpet remnants we offer at a fraction of the cost.
See our blog for Tips on Choosing Between an Area Rug and Carpet.
Visit Floor Factors in Portland for Your Home's Carpet & More
The best carpet for your home depends on various factors, including your home's existing decor and foot traffic, as well as your lifestyle and personal preferences. If you need personalized basement carpet ideas, assistance matching a color, or generalized guidance for selecting a floor-covering material, the in-house design consultants at Floor Factors are here to assist.
As a one-stop-shop resource for Portland home renovation materials, we have everything you need to start your next project. From carpets and window coverings to cabinets and countertops, you'll find all the necessities here. If you buy from us, the expert team at Floor Factors can also take care of demolition and installation.
Visit our Portland carpet store in the Pearl District today!