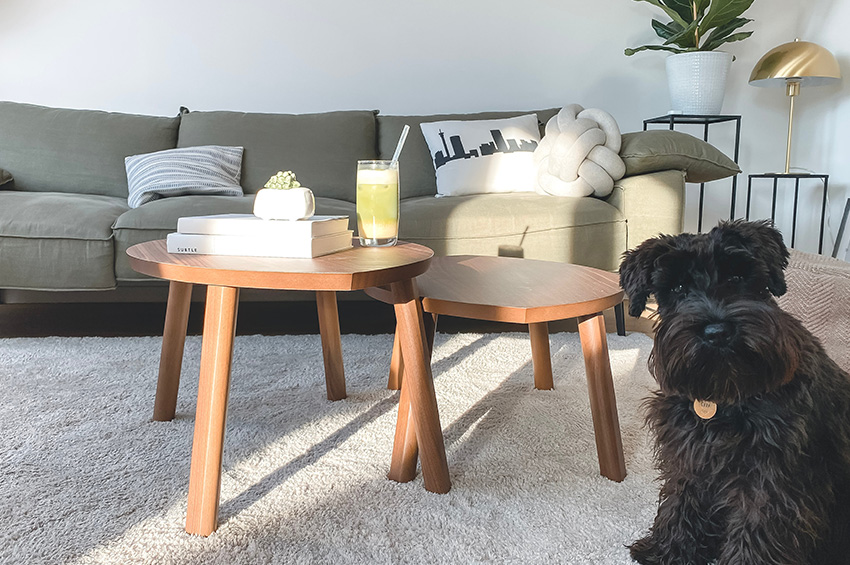 Tips for Choosing Between an Area Rug and Carpet
If you gravitate toward soft, warm floor-covering materials, you're probably set on getting either an area rug or carpet. One offers wall-to-wall plushness, cushioning underfoot, and a cozy appeal. The other presents an opportunity to incorporate a unique design and gives you the flexibility to switch it out on a whim.
So which is best, and how should you choose? Our Portland floor-covering experts are here to walk you through your options.
Rugs vs. Carpets: How to Choose?
Area rugs versus wall-to-wall carpet is an age-old debate in the world of interior design. While both options are cozy, insulating, and welcoming, they're distinctly different. In the end, the choice is up to you, but this guide can help you pick the best material for your space.
Carpet
Carpet is one of the most affordable flooring options. From naturally cozy wool and synthetic blends to cut-pile and Berber, it comes in myriad styles, materials, and pile heights. With the right carpet pad underneath, it can be incredibly plush, insulating, and comfy for sitting and standing.
What to Consider Before Installing Carpet
Since carpet can be prone to staining, discoloration, and moisture damage, it's usually best for low-traffic areas and splash-free zones. This includes bedrooms, living rooms, dens, family rooms, offices, and playrooms.
Another thing to note is that while carpet is generally budget-friendly, it doesn't last as long as other flooring materials. Additionally, it can be a little tricky to keep clean and may harbor dust, pollen, and other allergens.
Pro tip: If you're prone to allergies, consider wool carpet. It's naturally antimicrobial and antibacterial.
Area Rugs
A well-placed rug can make a space look more welcoming while tying in the rest of the decor. Like carpeting, area rugs offer warmth, sound absorption, and insulation while lending to a cozy atmosphere. What's more, they're crucial for defining different areas of a larger space.
What to Consider Before Buying an Area Rug
Available at a wide range of price points, area rugs can be a wallet-friendly purchase or a splurge. Since they can be switched out on a whim, you'll have more flexibility than you would with carpet. Also, an area rug can work in certain areas where carpet may not be ideal, like hallways, foyers, and dining rooms.
Do Area Rugs Make a Room Look Smaller?
The notion that area rugs make a room look smaller is a common misconception. In fact, with the right sizing and placement, they have the opposite effect.
For instance, in homes with great rooms, rugs can be used to section off the living room, dining area, and kitchen. This can create the illusion of more square footage.
There are two routes you can take when placing an area rug in a room to avoid making your space appear smaller. One option is to get a rug large enough that you can place all the legs of each piece of furniture on top. Alternatively, you can get a slightly smaller one and place just the front legs on top.
Is It OK to Put an Area Rug Over a Carpet?
Not only is it OK to put an area rug over a carpet, but it's actually recommended in many cases. Drawing from the example above, rugs can help you define different areas of a carpeted great room. They can enhance the softness, warmth, and visual appeal of carpeted bedrooms too.
The trick is to select complementing sizes, colors, and textures. For instance, you might pair a shag area rug with a low-pile carpet. A small jute rug can create dimension while sectioning off a reading nook. You could also place a faux fur or velvet rug under the foot of your bed to contrast a simple Berber carpet.
Where to Buy Carpet and Custom Area Rugs in Portland
Here at Floor Factors, we're big fans of wall-to-wall carpet and area rugs. If you're still on the fence or need assistance on a custom order, our experienced design consultants can provide their expertise.
As one of the best carpet and rug stores in Portland, Oregon, we're proud to be a one-stop destination for residential remodels. Our locally owned company supports DIY projects with all the necessary materials and supplies, but we can also offer expert installation.
Request a free estimate today, or stop by our massive showroom in the Pearl District to see our offerings in person.