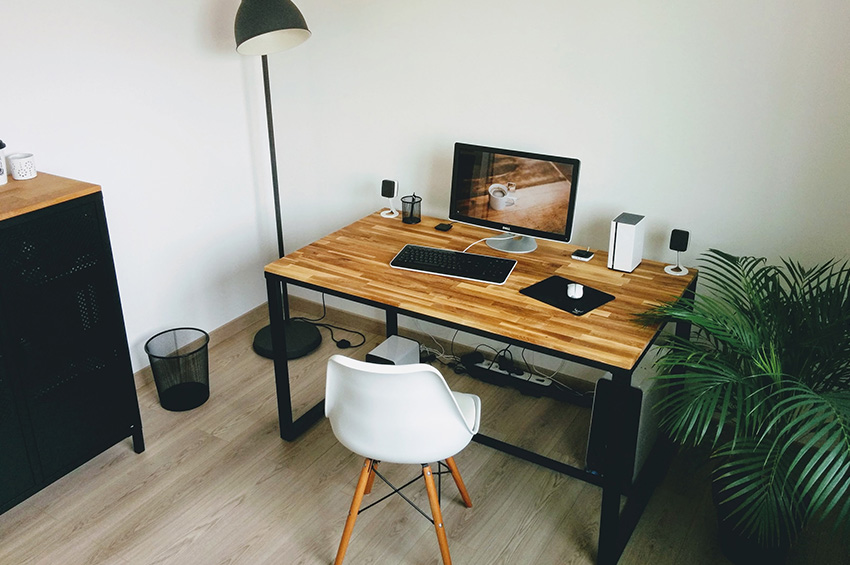 5 Most Popular Basement Renovation Design Trends
There was an uptick in home renovations, expansions, and conversions in 2020, and we expect the trend to continue through 2021. With more people working remotely and spending more time at home, it's no surprise homeowners want to make their spaces more functional, livable, and comfortable.
As one of the best places to buy flooring in Portland, Oregon, Floor Factors has helped many residential customers with basement projects. Find a rundown of our favorite basement renovation ideas below.
What Are the Top Trends in Basement Design?
Whether unfinished or outdated, your basement has lots of potential. Some of the top basement trends we've seen over the past year include theaters, gyms, bars, kids' rec spaces, and offices.
Home Theater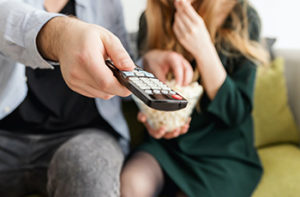 With cinemas and other entertainment venues closed, many households are looking to create a comfortable space to watch movies, TV, and more without leaving the house. A home theater is a step above your everyday media room. It's a designated viewing area with an extra-large HD screen, surround-sound, and comfy seating.
Blackout window treatments can optimize viewing at all hours of the day, and insulated walls absorb some noise. That said, if you want to take it a step further, you might consider sound-absorbent flooring too. We recommend carpet, cork, or luxury vinyl tile (LVT) with an area rug.
Home Gym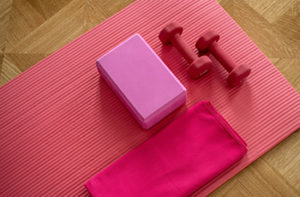 Like theaters, many gyms are temporarily closed. While some have reopened, lots of people discovered the world of streaming workouts and made the permanent switch to at-home fitness.
If you've been working out in your living room, bedroom, or office, you might consider turning your basement into a gym. With all your equipment in one place and a designated area to stream classes, all you have to do is walk downstairs to workout.
What's the best flooring for home gyms? While it depends on the nature of your workouts, we suggest soft and resilient cork, naturally antibacterial linoleum, or waterproof luxury vinyl.
Basement Bar
If you can't go to your favorite restaurant or pub, why not create a space to enjoy nightlife at home? With the right materials and inspiration, you can convert either part of your basement or the entire space into a bar.
Some older Portland homes have existing basement sinks. Though they were originally intended for laundry use around the turn-of-the-century, they can be refinished, painted, and used as a starting point for your below-ground bar.
Beyond that, you'll need a bartop, cabinets, and flooring, all of which we carry at Floor Factors. Our solid surface counters are durable, moisture-resistant, and naturally antimicrobial. As for your floors, we suggest an easy-to-clean, water-resistant material like luxury vinyl or laminate planks.
Kids' Rec Space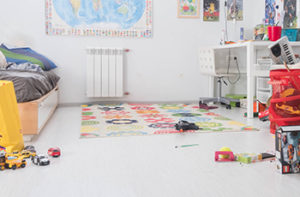 Is your living room, family room, or dining area constantly littered with toys, sports equipment, and art supplies? Transforming your basement into a kids' rec area might be the best use of the space. If your kiddos are enrolled in at-home learning or need a quiet spot to do homework, your basement can function as a place for schoolwork too.
The most kid-friendly flooring options include carpet and luxury vinyl. As a soft and comfortable material, carpet is a play surface in and of itself. Having said that, LVT is exceptionally durable and resistant to stains. If you anticipate crayon marks, spilled food, or tracked mud, installing luxury vinyl floors could save you money on replacement costs down the road.
Home Office
We couldn't have a list of current renovation trends without mentioning a home office. If you or anyone else in your household has been telecommuting from the couch, bed, or dining table, it might be time to create a designated workspace.
Before setting up a desk, an ergonomic chair, and other office furniture, you'll want to install flooring. Since offices don't typically see as much foot traffic, spills, or moisture exposure as other areas, you have more options.
As long as your basement has been waterproofed, you can choose virtually any material. We're talking hardwoods, laminate planks, vinyl tiles, carpet, linoleum, cork, stone, or ceramic tile flooring.
Where to Buy the Best Flooring for Basements in Portland, Oregon
Floor Factors is a locally owned flooring store in Portland with over 40 years in business. We carry all the top flooring materials for basements, including LVT, laminate, cork, prefinished hardwood, linoleum, and carpet, plus prefabricated and custom area rugs.
Our one-stop-shop flooring company partners with top-rated manufacturers and can help you find all the right products to transform your underground space. If you're not sure which materials to choose for your basement, our knowledgeable in-house design team can assist.
Aside from design consulting, we offer demolition and installation. Want to DIY? We'd be happy to help you order the materials and supplies.
Stop by our showroom in the Pearl District or contact us to learn more.