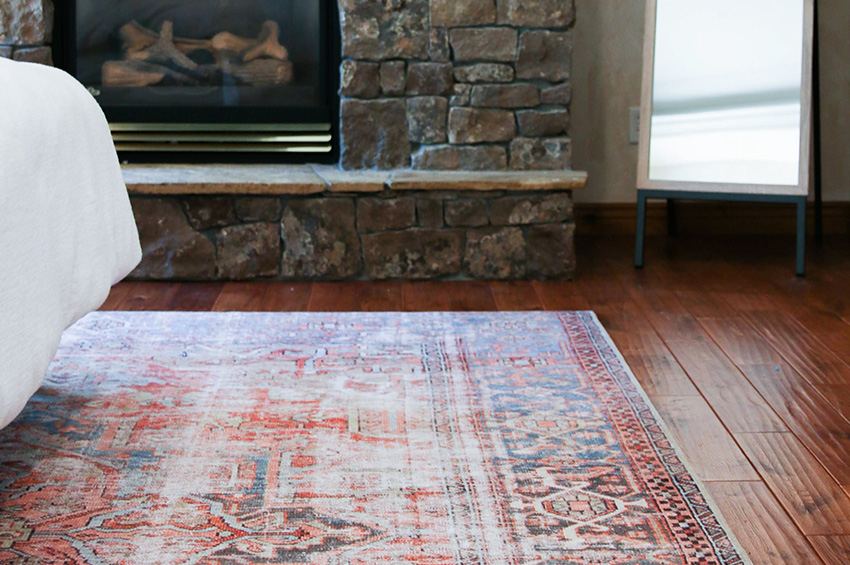 The Complete Guide to Choosing Your Area Rug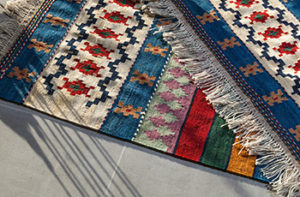 An area rug is often a vital interior design element. It can make your furniture arrangement look more cohesive, add dimension and texture, serve as a statement piece, and lend to a more welcoming ambiance. Having said that, the benefits of area rugs go beyond aesthetics. They also protect your floors, absorb sound, and provide insulation.
If you're in the market for a new rug, the seemingly endless options can be overwhelming. As your go-to resource for all things related to flooring, Floor Factors is here to help you make the perfect selection. Consider this your complete guide to choosing an area rug.
How to Choose the Right Area Rug for Any Home
The process usually begins with inspiration, then determining the size, shape, color, and pattern, followed by material selection, and finally, choosing a rug. Let's get started!
1. Get Inspired
The first thing you should do is look at various rug designs to find inspiration. Whether you browse in person or online, note the colors, shapes, patterns, and textures that catch
your eye. Then consider how a similar rug might look in your home. Check out Floor Factors' Pinterest board for inspiration — and maybe create a board of your own to keep all your ideas in one place.
2. Figure Out the Right Shape and Size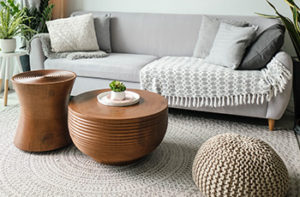 The next step in choosing an area rug is figuring out what size and shape you need. A majority of rugs are rectangular and come in standard sizes, including 3 feet by 5 feet, 5 feet by 8 feet, 8 feet by 10 feet, and 9 feet by 12 feet. However, you can find rugs in many other sizes and shapes, like square, round, and oval.
To find out what size you need, measure the room, and then re-measure it to make sure your numbers are accurate. Large rugs should be positioned between 1 and 2 feet from the wall and extend 8 to 12 inches from any furniture you place on it.
Since most rooms are shaped like rectangles, you can't go wrong with a rectangular rug. That said, round and oval rugs can look great underneath dining tables of the same shape. They can also work as a centerpiece in a living room with no furniture touching other than a coffee table.
3. Narrow down your color and pattern options
Now it's time to pin down a few color and pattern options. Think about your existing furniture and decor scheme, as well as the color of your walls and floors. The colors of your area rug don't need to match the rest of the room exactly — in fact, we don't recommend a perfect match. The idea is to select hues that complement one another.
For instance, if your furniture is dark gray, you could get a light gray rug. Or if your furnishings include warm colors like maroon and gold, a brown or tan rug will pair better than a cool-toned design. As for patterns, you'll want to avoid clashing or making a room appear too busy. If you're unsure, a solid color or a subtle print might be best.
4. Consider different materials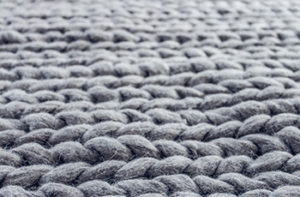 The next step in choosing an area rug is reviewing different materials. While size, shape, and color are critical, material affects a rug's appearance, feel, and maintenance requirements. From high-pile, low-pile, and nylon to wool, woven, and braided, there are tons of options. Some are plush while others are flat. Want to go green? There are a variety of eco-friendly materials you can choose from. Think about where and how the area rug will be used to determine which material and texture are best.
5. Choose your rug
At this point, you should be able to confidently make a decision about purchasing an area rug. If you need a standard size and color, there's a good chance you'll find the right one. However, if you can't find a prefabricated style that checks all your boxes, a custom area rug is always an option.
Custom Area Rugs in Portland from Floor Factors
Floor Factors carries prefabricated rugs in myriad designs. We can also assist you with creating a custom area rug to match any room and home decor. Plus, we offer discounted carpet remnants and rug pads. Remnants are a fantastic option to use if you'd like to create your own area rug design.
We have the products to transform any space in your home, from ceramic tile countertop materials to custom window coverings.
We're celebrating 40 years of dedicated service to homeowners and businesses throughout Portland. We love what we do and look forward to serving both new and existing customers for years to come. Contact us to learn more about our custom or prefabricated area rugs.