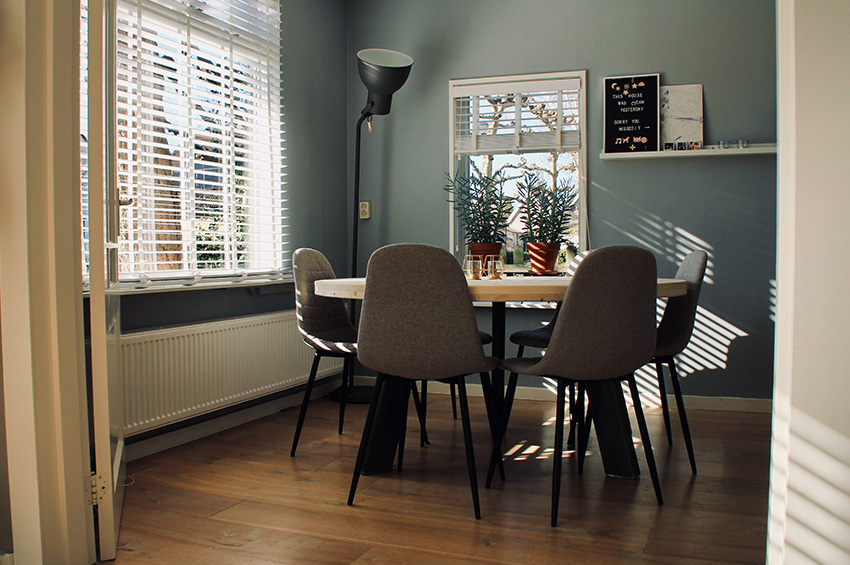 6 Custom Window Covering Ideas for Any Portland Home Design
Window coverings offer much more than privacy and light filtration. They actually have a substantial impact on the overall appearance of a room. In fact, you might be pleasantly surprised by how different your space looks and feels with new window treatments. On that note, there are a lot of styles to choose from.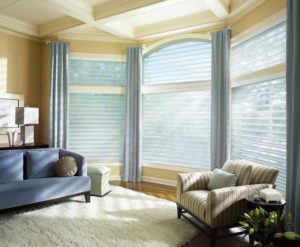 What are the different types of window blinds, shades, and screens? Floor Factors is proud to offer high-quality window coverings from Hunter Douglas, an industry-leading manufacturer. Check out these six ideas for custom window treatments to enhance the interior design of your Portland home or condo.
1. Silhouette Blinds
Innovative silhouette blinds allow light to filter in while still providing all the privacy you want. Silhouette® Window Shadings from Hunter Douglas are adjustable, with soft S-shaped vanes that appear as if they were floating between sheer fabric. There are myriad fabrics, textures, colors and operating systems to choose from.
2. Roman Shades
For a softer yet still high-end look, consider Roman shades. Unlike other types of window treatments, they have smooth folds of fabric. Not only that, but they're easy to operate — the material stacks into even layers when they're drawn. You can get Roman shades in a variety of woven and non-woven fabrics, as well as a broad range of textures, colors, and patterns. This type of window covering can effortlessly fit in with traditional or contemporary home styles.
3. Light-Filtering Privacy Shades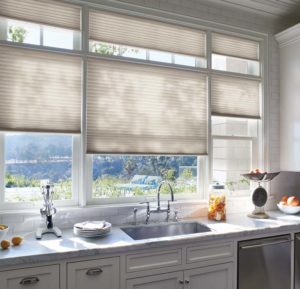 With light-filtering privacy shades, you get the best of both worlds. Hunter Douglas light-diffusing window shadings have adjustable vanes in between one or two sheers. This allows you to modify the amount of natural light you let into a room while maintaining complete privacy and UV protection. These innovative window treatments are lightweight yet effective, with a chic, modern appearance.
4. Cellular Honeycomb Shades
Cellular honeycomb shades are engineered into a unique pleated shape, which traps air and adds a layer of insulation. The energy-efficient design makes this window treatment option ideal for those who want to keep their homes cool in the summer and warm in the winter while saving money on their electric bill. Honeycomb shades come in various fabrics, colors, textures, and pleat sizes. They're a perfectly versatile choice that'll complement any room of your home.
5. Minimalist Roller Shades
If you're going for a minimalist or mid-century interior design scheme, you'll love the clean lines and simplicity of roller shades. With Hunter Douglas custom roller shades, every shade is engineered with precision for smooth and quiet operation. Also, when you close them all the way, you can enjoy ultimate privacy with a negligible light gap compared to other window treatment styles.
6. Traditional Slatted Blinds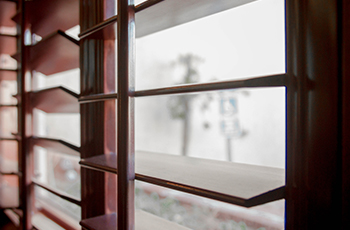 If you want functional window coverings with a traditional appearance, classic slatted blinds are an excellent choice. Hunter Douglas makes custom slatted horizontal blinds in wood, faux wood, and aluminum, and you can choose from a wide array of colors and slat sizes. Wood blinds offer a rustic, organic appeal. For a more modern look, consider matte, metallic, or pearlescent aluminum.
Where to Buy Custom Window Treatments in Portland
If you're in the market for custom window coverings, Floor Factors has you covered. We specialize in bathroom and kitchen renovations in Portland, but our expert team can assist with remodeling any room of your home. We're here to help with every step, including design consulting, custom ordering, and installation.
Contact Floor Factors for a free estimate or to schedule a personal appointment with an in-house design consultant.