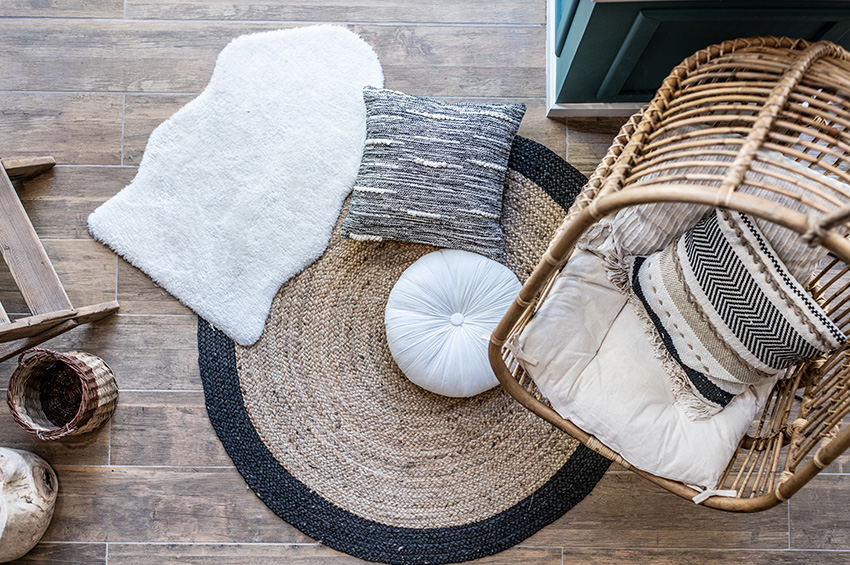 8 Stylish Ways You Can Use Carpet Remnants in Your Home
As the name suggests, flooring remnants are remaining pieces of flooring, typically leftover from large commercial projects. Floor Factors carries high-quality remnants in various floor-covering materials at our Portland flooring store, and you can always count on a broad selection of brand-new carpet remnants. What's more, remnants can be priced up to 90% lower than those direct from the manufacturer.
What can you do with carpet remnants? We're glad you asked. Remnants can be used to carpet your floors, but it doesn't end there. Keep reading to discover eight stylish ways to use remnants in your home, including a few DIY carpet remnant projects.
1. Carpet Small Rooms
Using remnants to carpet small rooms throughout your home might be the most obvious application. However, it's also one of the best ways to use carpet remnants — you can freshen up the look and feel of your floors without spending a fortune. Carpet remnants are ideal for bedrooms, offices, guest rooms, game rooms, and family rooms.
2. Custom Area Rug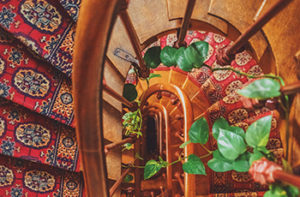 Area rugs offer warmth, insulation, and comfort underfoot. Plus, they add a finishing touch to any room's aesthetic. If you're a DIY-inclined homeowner, you might be wondering how to use carpet remnants for custom area rugs. It's actually easier than you may think. After cutting the remnant to the size you want, all you'll need to do is sew or glue trim around the border. You can find trim online, as well as at most fabric stores.
3. Doormats
Doormats help keep your floors clean, and they can add a stylish touch to the inside and outside of entrances. Making your own doormats out of carpet remnants is just as easy as creating a custom rug. Simply cut the remnant down to size, and attach trim to prevent fraying. You might also try painting your doormats with latex paint to brighten them up and add a bit of character.
4. Carpeted Stairs
Another excellent use for carpet remnants is to cover your stairs. This will protect the flooring underneath and add a plush feel. If you don't have enough material to cover your entire stairs, you can cut individual pieces to cover only the treads.
5. Upholstered Ottoman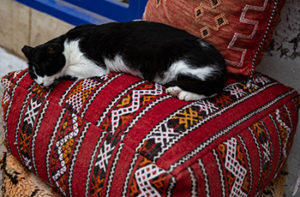 New ottomans can cost upwards of a few hundred dollars. If you're looking for a more budget-friendly option, you might consider upholstering your own with carpet remnants. If you don't have an ottoman to reupholster, you should be able to find one second-hand for a very low price.
6. Throw Pillows
If you have a sewing machine, you can make almost anything — sometimes, you just need a little inspiration! With that said, another one of our favorite ways to use carpet remnants is to make throw pillows. Loop-pile and lightweight carpet materials are best for decorative throws. Aside from the carpet and thread, all you'll need are inserts.
7. Upholstered Headboard
Did you know you can also make your own upholstered headboard from carpet remnants? Essentially, all you'll need to do is wrap the carpet material over the front of a headboard, making sure it's smooth and taut. Then secure it in the back using heavy-duty staples or nails.
8. Scratching Post
If you're a cat owner, you don't have to settle for an ordinary scratching post. With carpet remnants in a fun color or print, you can create a scratching post from scratch — pun intended — or replace the material on one you already have.
Carpet Remnants & Much More at Our Flooring Store in Portland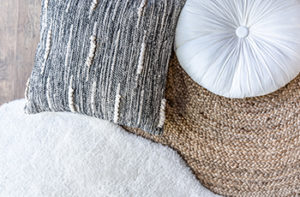 We offer one of the widest selections of carpet remnants in Portland! We also have linoleum, sheet vinyl, luxury vinyl tile (LVT), and even hardwood remnants available at discounted rates. Our stock changes daily, so we're never at a loss for inventory.
Embarking on a home remodel or renovation project? We've got you covered, from the floor up!
Floor Factors is Portland's go-to resource for bathroom and kitchen remodeling products, from countertops to window coverings. We also provide in-house design consulting as well as demolition, and installation services to our residential customers.
Do you have questions about carpet remnants or other home remodeling products? Contact us today.