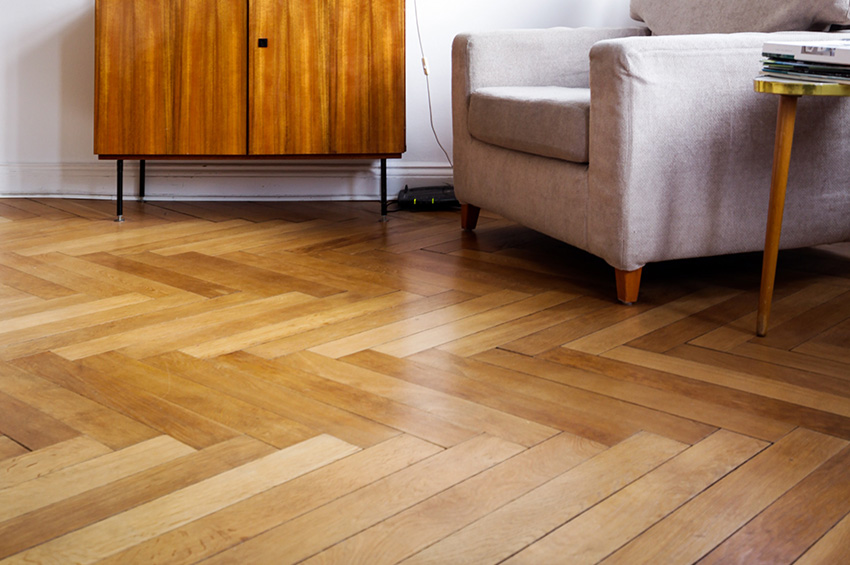 Ask These 4 Questions to Find the Best Home Flooring
When the time comes to replace the floors in your home, you might be stuck deciding on which material to choose. Maybe the last time you purchased flooring was decades ago, and you're curious about the latest products. Or perhaps this is your first time buying floors, and you're looking for a quick rundown of the various options. In any case, Floor Factors has you covered.
Have you been wondering,
What's the best flooring for my home
?
The flooring in your house is a personal choice, and the ideal material will depend on a number of components. That said, asking these four questions will help you assess your needs and vision so that you can narrow down your options.
1. What flooring increases home value?
When it comes to increasing the value of your home, some materials offer more return on investment (ROI) than others. Installing high-quality, durable flooring can pay off, whether you're planning to move next year, in five years, or in 20. On the other hand, some homeowners opt to appraise their homes after a remodel with the intent to refinance or take out a home equity loan.
The top floor-covering materials for boosting property value are hardwood, bamboo, natural stone, porcelain tile, and luxury vinyl tile (LVT). Hardwoods offer the highest ROI (between 70% and 80%) and increase home resale values up to 2.5%. With natural stone, ROI is usually between 55% and 70%, and porcelain is around 55%.
2. What flooring is best for kitchens and bathrooms?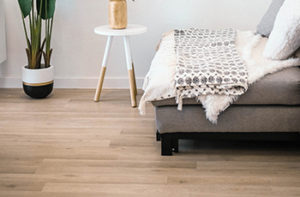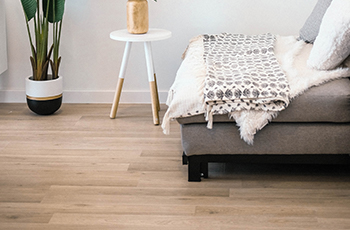 Since kitchens and bathrooms are prone to getting wet and sometimes humid, moisture-resistant flooring is a must. Unfinished hardwoods, bamboo, and cork can expand, shrink, warp, or rot when they get wet. Natural stone, ceramic, and porcelain are often used in kitchens and bathrooms, but the absorbent materials can actually expand if they get wet or are exposed to humidity. If you do opt for ceramic, porcelain, or stone, make sure to use a grout that repels moisture.
Laminate, linoleum, and prefinished hardwood are slightly better options, as they're water-resistant. But the only entirely waterproof flooring is 100% plastic and non-porous luxury vinyl tile — that is, until recently. WISE, the latest line of cork flooring from Amorim, is an eco-friendly and natural alternative to LVT. Like luxury vinyl, it's completely waterproof, which makes it suitable for kitchens, bathrooms, laundry rooms, mudrooms, basements, and any other areas of your home that may become damp.
3. What's the best material for high-traffic homes?
Do you have children or pets? Do you frequently host get-togethers at your house? For high-traffic homes — or high-traffic areas such as kitchens, family rooms, hallways, and entryways — you'll want to get durable flooring that's resistant to dents and scratches.
Hardwoods last longer than all other flooring materials, especially harder woods such as maple, oak, and ash. Plus, wood floors can be refinished every few years if they become scratched or worn down.
Although wood has the longest lifespan, LVT is at the top of the list for high-traffic flooring materials. Aside from being waterproof, it's scratch-proof, dent-resistant, and sound-absorbent. Not only that, but with proper maintenance, luxury vinyl floors can last for up to 50 years.
While it's not quite as hard as LVT, laminate is another top choice for high-traffic houses. Compared to most floor-covering products, it's not as susceptible to staining. Laminate is also less vulnerable to scuffs and scratches, and it can last for up to three decades.
4. What flooring is best for all rooms?
Some newer houses feature open floor plans, which call for cohesive flooring throughout the entire home. The seamless, wall-to-wall flooring aesthetic offers a continuous, welcoming appeal in which the perimeters of each room aren't entirely clear. While open floor plans often embrace room-to-room flooring, the concept can be implemented in any style of home.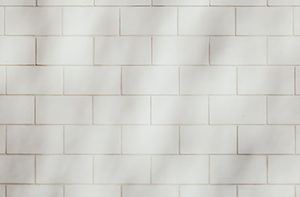 In many instances, it can be easier and more cost-effective to replace all the floors in your home at the same time, with the same material. So, what's the best flooring for a house with an open layout? If you want to install consistent floors throughout your entire home, you'll need to select a material that's water-resistant, if not completely waterproof.
Moisture-resistant prefinished hardwood, laminate, and linoleum can work in virtually any room of a home. Still, they aren't number one in terms of durability or versatility. Your best bet for room-to-room flooring is luxury vinyl tile. Besides being waterproof, fade-proof, and resistant to scratches and dents, LVT can be made to look virtually identical to real hardwoods.
Floor Factors Has the Best Home Flooring Options in Portland
When you buy new flooring for your house, be sure to contemplate how it will look with the rest of your interiors. Will it clash or complement your countertops, cabinets, window coverings, and furniture? Other decision factors will include your renovation budget and your plans to move or sell your home, as well as where and how the floors will be used.
As a locally owned flooring store in Portland, Floor Factors is proud to offer myriad flooring materials for residential and commercial applications. Whether you need waterproof LVT floors, prefinished hardwoods, cork flooring, or carpeting for a home, we have it all.
Floor Factors offers everything you need for a kitchen or bathroom remodel, including design support, custom orders, demolition, and installation. In addition to flooring products, we provide countertops, cabinets, and window treatments.
Get a free estimate online, or contact us for more details about our products and services.