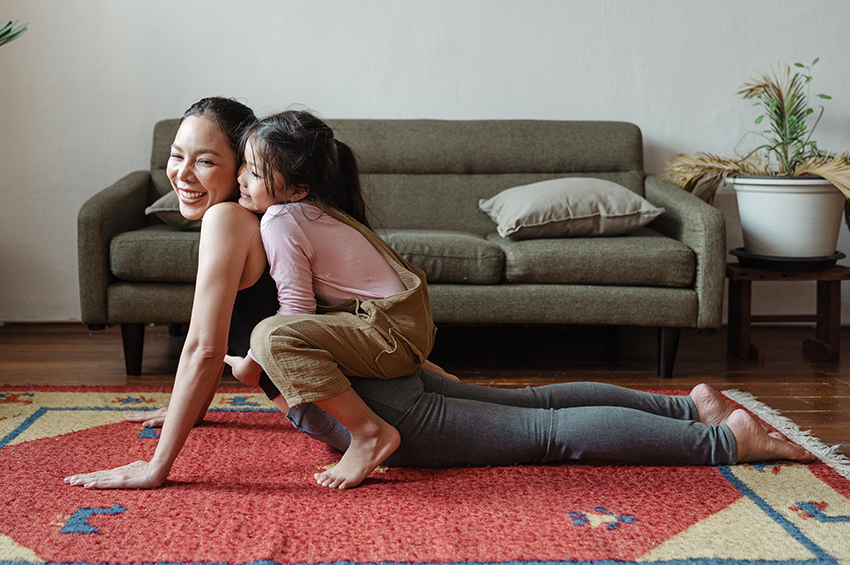 The 5 Best Kid-Friendly Flooring Options for Busy Homes
If you have kids, you're wise to weigh your options before installing new floors. So, what materials are kid-friendly? Our Portland flooring pros are here to answer this question and provide expert insight into price, durability, and stain resistance.
What's the Best Type of Flooring for Kids?
The best flooring for a family home depends on a few factors. This includes the age of the children living there, the rooms that need new floors, and the day-to-day activities of the household.
Having said that, carpet, cork, luxury vinyl, waterproof laminate, and rubber flooring can work quite well in homes with kids. Here's what to know.
Carpet
Offering insulation, cushioning, and softness underfoot, carpet is a great choice for kids' bedrooms and playrooms, as well as the living rooms of family homes. While it's more susceptible to stains and other damage than hard flooring materials, it's also one of the most affordable options.
Carpet Tiles
If you're thinking of carpeting your home, you might consider carpet tiles. In the event of stains, water damage, or tears, you only have to replace one piece and can typically DIY. Carpet remnants are also a great choice for smaller rooms and available at discounted prices.
Cork
Cork is an excellent choice for those who want softness underfoot without the maintenance concerns that can come with carpet. The sustainable material is naturally antimicrobial, meaning it repels bacteria and mold growth, which is crucial with kiddos running around. Not only that, but modern cork flooring comes in virtually any color or style—it can even mimic the look of hardwood.
Want waterproof flooring? Amorim's new cork flooring lines are available in waterproof planks and tiles!
Luxury Vinyl
Waterproof luxury vinyl is an exceptionally durable material. This might be hard to imagine, but with proper maintenance, there's a good chance it'll hold up until your kid's 30th birthday—maybe longer. You can get wood-like planks (LVP) or stone-like tiles (LVT) in endless sizes and finishes.
Waterproof Laminate
Laminate is another synthetic floor-covering product available in planks and tiles that mimic earth-sourced materials. Our manufacturing partner Quick-Step backs its 100% waterproof options with a lifetime warranty against moisture and pet damage.
Area Rugs
Laminate and luxury vinyl aren't as hard or cold to the touch as natural stone and porcelain tile. However, if you're considering one of these synthetic materials, we recommend laying area rugs to provide a soft place to play. Rugs also offer insulation and sound absorption. At Floor Factors, you can customize your area rug to perfectly fit the needs of your space and family.
Rubber
While it might not be the first thing you think of for a kid's room, rubber flooring actually works quite well in both bedrooms and playrooms. The material is soft, insulating, resistant to stains, and conveniently low-maintenance. It's also generally affordable and often comes in easy-to-replace tiles.
Where to Buy Kid-Friendly Flooring & Carpet in Portland
When the time comes to replace your floors, you can count on Floor Factors for the best product selection in Portland. Our one-stop-shop renovation destination has all the materials and supplies you need, from cabinets and countertops to flooring and window treatments.
Need help choosing a design or ordering a custom product? Our in-house design consultants are at your service.
Fill out our online form to request a free estimate today!