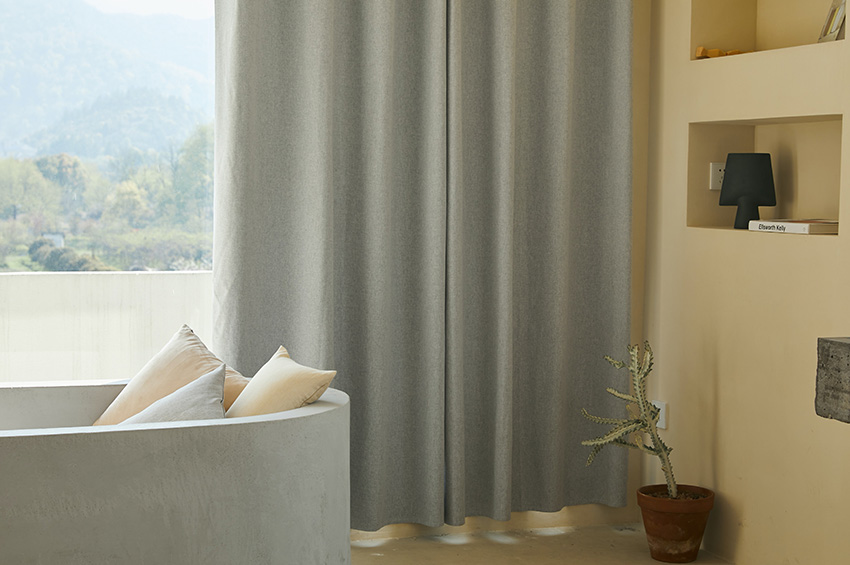 Blinds vs. Curtains: The Best Window Treatments for Your Home
Though window treatments are often the last decision of a remodel, they should never be an afterthought! These interior design essentials provide light filtration, privacy, and insulation while tying in the rest of your home's decor.
Looking for the best window treatments for your home? In addition to floor-covering products, Floor Factors offers an impressive selection of window treatments from Hunter Douglas. Portland homeowners have lots of options to choose from, the most popular categories being blinds and drapes.
So, do blinds or curtains look better in homes? The answer, of course, depends on a few factors, which we explore below. Read on to learn how to choose between curtains and blinds.
How to Choose Between Curtains & Blinds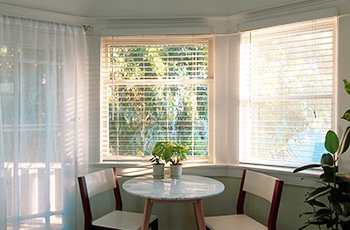 Many homeowners visit big box stores to try to find blinds and shades to suit their specific needs and style, only to be disappointed with the selection and/or frustrated with the process of getting exactly what they want. Custom window treatments are a great investment for those wanting to really spruce up their space.
Want to learn more? Read our blog to find out Why You Should Consider Custom Window Coverings.
To figure out which window treatment option is right for your space, it's important to first understand the difference between various types of window coverings.
What to Know About Window Blinds
Blinds are made up of hard or semi-hard slats, which can be lowered horizontally or drawn vertically to let light into a space. The slats can also be tilted or otherwise adjusted at different angles to control the level of light and privacy.
Generally speaking, blinds are an affordable window covering option with relatively quick installation. They're also easy to clean, as the slats can be wiped down or dusted with a cloth.
Shades vs. Blinds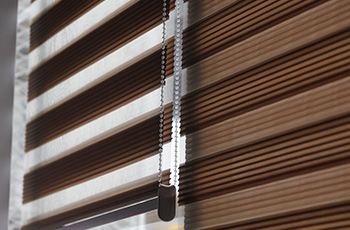 We should note that there's a distinct difference between shades and blinds. Blinds are made up of adjustable slats (or "vanes"), which allow for varying levels of light filtration. Shades, on the other hand, consist of a single panel that can only be raised and lowered to adjust the amount of light in a room.
Types of Blinds
Blinds vary in terms of orientation (horizontal or vertical) and material. Available in authentic wood, faux wood, and aluminum, horizontal blinds are the most common option. They're an excellent choice for most spaces, including bedrooms, living rooms, and home offices.
Vertical blinds typically have wider slats and are often made of vinyl, aluminum, or sometimes fabric. This type of window treatment is a ​popular choice for sliding glass doors and floor-to-ceiling windows.
What to Know About Curtains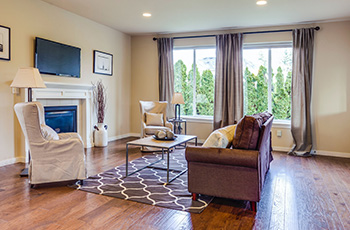 A curtain is a cloth panel that attaches to a rod above your window, either through grommets or a fabric sleeve. People usually hang drapes in pairs, though a single panel can work in some cases.
Similar to blinds, curtains provide light filtration and privacy, plus insulation and sound absorption. Drapes are relatively easy to install, but custom sizes can run a bit higher than blinds.
Types of Curtains
The different types of curtains mostly vary in terms of transparency and light filtration. Sheer materials are great for living rooms, kitchens, and other common areas, as they filter some light but don't offer full privacy. Blackout curtains are ideal for bedrooms because they keep all outdoor light out and provide complete privacy when drawn.
Is it Ok to Hang Curtains Over Blinds?
Instead of choosing between blinds and drapes, you might opt for both. That way, you'll have the adjustability of the slats, the elegance of the fabric panels, and ample insulation to boot.
When combined with the right flooring, long curtains can make a space appear larger. Find out how with our guide on How to Make a Room Look Bigger.
Custom Window Treatments in Portland, Oregon
Floor Factors has been supplying homeowners and business owners with high-quality renovation materials for over 40 years. In addition to custom window treatments from Hunter Douglas and flooring from top-rated manufacturers, our locally owned Portland company is proud to carry custom cabinets, countertops, and area rugs.
Not sure which type of window treatment to get or what style will look best in your space? Our in-house design consultants are here to guide the way. With designs catered to your unique room layout, window size, and color scheme, you can count on both functionality and noticeably enhanced ambiance.
Request a free estimate on a custom order, or stop by our Northwest Portland showroom to see our product samples in person.