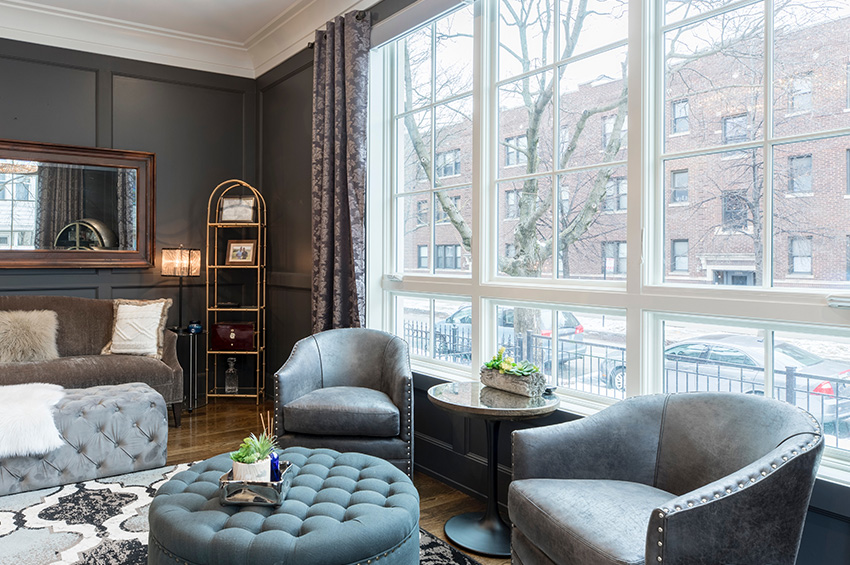 Are Custom Window Treatments Worth the Money?
In the world of renovations and interior design, window coverings are usually chosen last. And yet, they're just as critical to a room's overall aesthetic as flooring, countertops, cabinets, and furniture. People tend to overlook the importance of window treatments, but at Floor Factors, they're more than just an afterthought.
With that said, there are many routes you can take with window coverings for your residential or commercial space, including custom designs. So, are custom window treatments worth it? In many instances, they're well worth the price. Here's the low-down on custom treatments.
Why You Should Consider Custom Window Coverings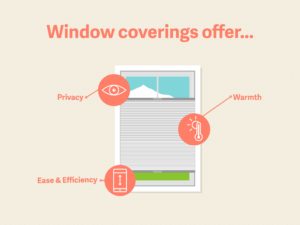 Both windows and window treatments come in standard sizes, but this isn't true across the board. The primary benefit of a custom product is that it's guaranteed to fit your windows, whereas premade materials can be slightly "off."
Miscalculating window size and ordering treatments that are too short, long, narrow, or wide is extremely common. Not only does this make them less functional, but it can also throw off the look of a room. With a custom order, the material will be a perfect fit.
Adjustability, Light Filtration & Efficiency
Aside from getting the size right, you have complete control over the color, material, and features of custom window treatments. Choose from fabric, wood, aluminum, and synthetic materials, as well as corded, cordless, and automatic options. On top of that, you can select either a horizontal or vertical configuration in any length or width.
Do Window Treatments Have to Match?
With custom window coverings, you have the option of a sheer, semi-sheer, or opaque material. Sheer and semi-sheer materials are ideal for kitchens, dining rooms, doorways, and other areas that welcome natural light. Conversely, opaque is best for bedrooms, bathrooms, and other spaces that require more privacy.
Since the needs for light filtration and privacy vary from room to room, window treatments don't need to match throughout a house. In fact, if every room has a different interior design scheme, there's nothing wrong with switching up the window coverings to adhere to each theme. On the other hand, if you want more of a cohesive look throughout your home, you might opt for the same design, except with varying privacy levels.
Do Window Treatments Increase Home Value?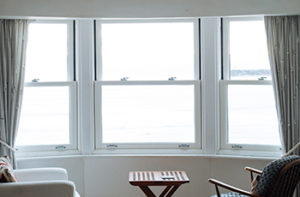 Window coverings are both visually pleasing and functional. In addition to providing a finishing touch to your interiors, they offer privacy, light filtration, warmth, and sometimes, reduced energy costs. With all these benefits, many wonder if window treatments can increase a home's resale value.
A lot of window coverings on the market today are energy-efficient, meaning they reduce a household's heating and cooling costs. Many prospective homebuyers look for energy-efficiency upgrades. In terms of getting a return on your investment (ROI), custom window treatments offer an excellent bang for your buck. According to research by Energy Upgrade California, properties with energy-efficient features sell for 9% higher than less efficient homes, on average.
Hunter Douglas Custom Window Coverings from Floor Factors
The value of customizing your own window coverings can't be understated. With optimized designs based on the distinct size, layout, and needs of your space, you'll notice an immediate improvement of the ambiance.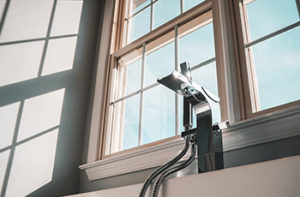 At Floor Factors, we partner exclusively with Hunter Douglas to offer top-tier custom window treatments. The high-quality materials are manufactured in the United States and come with a wide range of personalization options. We're confident we can help you create a design that aligns with your unique needs, vision, and budget. From classic styles to contemporary window treatments with any specification you can imagine, the possibilities are endless.
Floor Factors is a locally owned and trusted resource for kitchen and bathroom renovations. Aside from custom window coverings and flooring products, we offer countertops and cabinets. From planning and design to ordering and installation, we're here to assist you at every stage of your project.
Check out our online galleries, or come visit our flooring store in Portland's Pearl District to see the materials in person.