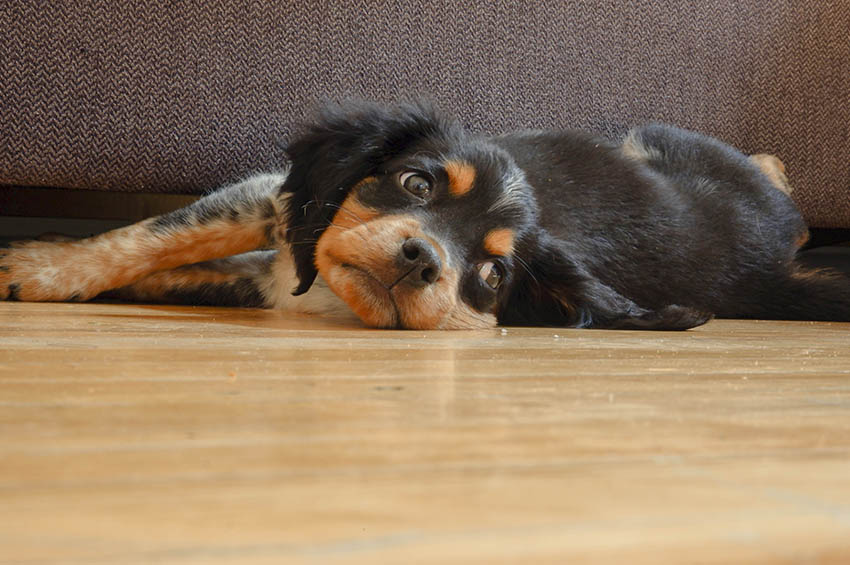 Which Hardwood Floors are the Most Durable?
Hardwood is one of the longest-lasting flooring options, but not all planks are created equal. So, which types hold up best? Our Portland flooring company is here to break it down for you.
What Kind of Hardwood Flooring Is Best?
When we talk about flooring, "durability" can mean several different things. For some, it's about how long a material lasts, how well it stands up to general wear and tear, or its actual density. For others, it's about whether a floor-covering product is suitable for kids and pets or a good choice for a particular climate.
Read on for expert insight into each consideration.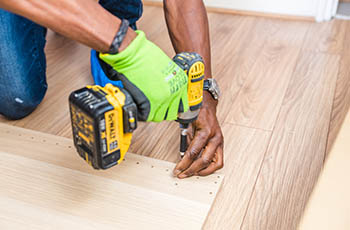 Hardness Ratings
The Janka Hardness Rating Scale can provide some clues about the durability of hardwood flooring. Each species is given a rating that represents how many pounds of force it would take to push a half-inch steel ball halfway into the wood.
Many of the hardest species are more exotic, like Brazilian ebony and African blackwood, which boast scores of 3690 and 3670, respectively. Common hardwoods like oak usually fall somewhere in the middle, and maple species tend to be the softest.
Solid Hardwood Floors
Solid hardwoods can last up to 100 years. Made of single pieces of wood, the planks are typically nailed down and finished on-site.
One reason solid wood is so durable is that it can be sanded and refinished upwards of 10 times. However, the natural boards aren't as moisture-resistant as other materials, so they can warp in humid environments.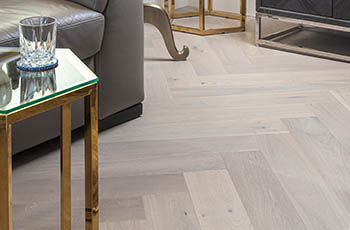 What Is the Most Durable Engineered Wood Flooring?
Then there's engineered wood flooring, which is technically real wood, though it's not made of solid lumber. The planks have fiberboard or plywood on the bottom and a thin hardwood veneer on top.
Since thicker veneers can be refinished more times, they tend to have longer lifespans. While engineered hardwoods usually last about 30 years and aren't recommended for kitchens and bathrooms, they're more resistant to water damage than solid planks.
Budget-Friendly Alternatives to Hardwood: Luxury Vinyl, Laminate & Cork "Wood" Planks
Interested in a more affordable alternative to solid or engineered hardwoods? Consider luxury vinyl, laminate, or cork, all of which are available in waterproof planks that mimic the look of real wood.
Luxury Vinyl
Made of UV-cured urethane, luxury vinyl planks (LVP) are exceptionally durable and can last up to 50 years with proper maintenance. The material is not only waterproof but also resistant to scratches, scuffs, and fading. Floor Factors partners with leading LVT manufacturers, including Shaw Floors and Stanton.
For a deeper dive, see our blog, Is Luxury Vinyl an Alternative to Hardwood Flooring?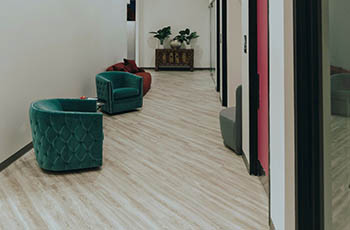 Laminate
Laminate is similar to LVT. The synthetic product is available in wood-like planks that look nearly identical to the real thing. Manufacturers like Quick-Step now offer 100% waterproof options. Unlike natural wood, you can install it anywhere in your home, including moisture-prone spaces.
Cork
Who knew cork could look so much like hardwood? Amorim WISE Wood is a remarkable floor-covering product boasting comfort underfoot, sound absorption, realistic finishes, and protection from water damage.
Learn more in our blog, Are Cork Floors Waterproof?
What Are the Most Durable Hardwood Floors for Pets?
Since they can be sanded and finished time and time again to remove scratches, solid hardwoods are great in homes with pets. For something more budget-friendly, you might consider waterproof laminate, such as Quick-Step NatureTEK Plus, which is backed by a limited lifetime warranty against pet and water damage.
Where to Buy Wood Flooring in Portland, Oregon
Floor Factors carries hardwoods and wood alternatives from industry-leading manufacturers—but that's not all. As your one-stop-shop renovation destination, our Portland flooring store also has cabinets, countertops, window treatments, and more
If you need help choosing a style or are interested in a custom order, our in-house design consultants are here to assist. When you order through Floor Factors, we can also take care of demolition and installation.
Come by our flooring and home remodeling materials showroom in the Pearl District, or fill out our online form for a free estimate.