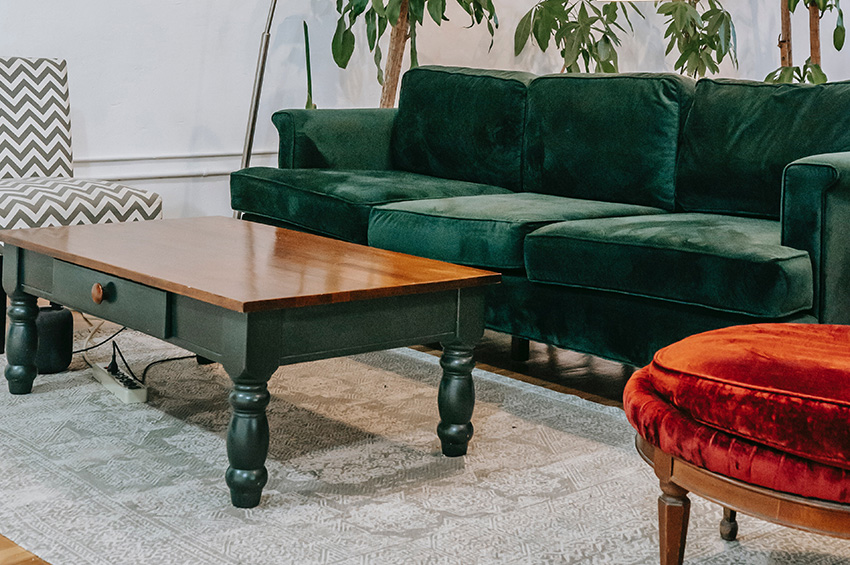 Artistic Area Rugs Showcase the Unique Styles of Homeowners
Art isn't just for walls! When decorating a home, you can express your creativity with eye-catching furnishings and accents. One of our favorite ways to add artistic flair is with area rugs.
As a go-to resource for custom area rugs in Portland, Floor Factors has a great appreciation for their visual impact. Find a rundown of our best-loved styles from 2020 below.
Area Rug Trends in 2021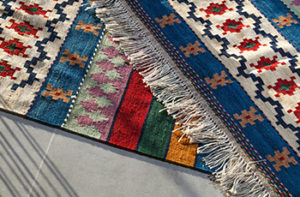 A rug is a critical design component that shouldn't be overlooked. In addition to providing comfort and insulation, the right piece can add a pop of color, interesting textures, and dimension, instantly transforming the design of any room.
With custom area rug designs, the sky's the limit. Here are a few stunning styles to consider for your Portland home.
Natural-Fiber Materials
Natural-fiber rugs aren't new. However, they've gotten more popular over the years, and it's easy to see why. Jute, sisal, and seagrass are notably strong and eco-friendly materials, which makes them perfect for woven area rugs. Plus, the untreated light brown and tan hues are conveniently versatile with and can work with many home design styles.
Vibrant Prints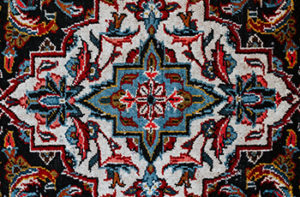 As any interior design expert will tell you, every room needs at least one accent piece—and there's no reason why it can't be an area rug. We love the look of bright, show-stopping patterns against neutral furniture. Think oversized floral prints, expressive hyacinth, and abstract imagery in dramatic color palettes.
Vintage-Inspired Designs
Vintage-style rugs are another favorite. We're talking subtly faded prints, floral motifs with distinct borders, midcentury-chic colorblock patterns, and damask area rugs inspired by the Victorian era. These throwback designs are more versatile than you may think, pairing effortlessly with contemporary pieces.
Geometric Accents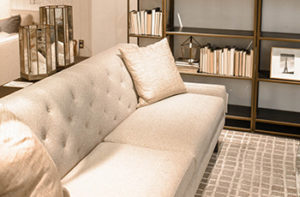 Geometric area rugs are another popular choice. Graphic prints, diamond patterns, and asymmetrical shapes can add just the right amount of contrast and dimension to your space. Even if your interior decor style tends to lean toward minimalism, you can custom-create a black and white or otherwise neutral geometric design.
Layering
If you love area rugs as much as we do, why choose just one? Layering area rugs can make your home look and feel cozier while lending to a laid-back, eclectic vibe. We recommend putting a large rug down first and centering it as you normally would. Then accent it with a smaller, slightly contrasting rug. For the smaller piece, you might opt for sheepskin, shag, a bright color, a stark pattern, or a round shape.
How to Design and Select Your Custom Area Rug
Floor Factors carries many prefabricated area rugs in a wide range of styles. However, if you're feeling inspired by these trends, you might consider flexing your creative muscles and designing your own.
Here's how the process works:
Browse designs, colors, patterns, textures, and shapes to see what stands out to you.

Measuring your space to figure out what size and shape you need.

Narrow down your preferred colors and styles.

Review rug samples to determine which material you want.

An expert from Floor Factors will help you order a custom area rug.
Whether you're decorating a room from scratch or want to design a custom rug to match your existing decor, we can make your artistic vision a reality.
Area Rugs for Every Budget from Our Portland Carpet Store
Floor Factors has been a trusted flooring resource in the Pacific Northwest since 1980. We supply a broad range of floor-covering materials, including high-quality residential carpets, area rugs, rug pads, and remnants from top-rated manufacturers. Our one-stop-shop Portland flooring store also carries cabinets, countertops, and window treatments.
With a dedication to personalized service, our knowledgeable team is ready to answer your questions and offer guidance for your next project. Whether you're wondering how to choose the best area rug size for your home, which rug pads to use for kitchens and bathrooms, or what you can do with carpet remnants, we're here to assist.
Contact Floor Factors today.