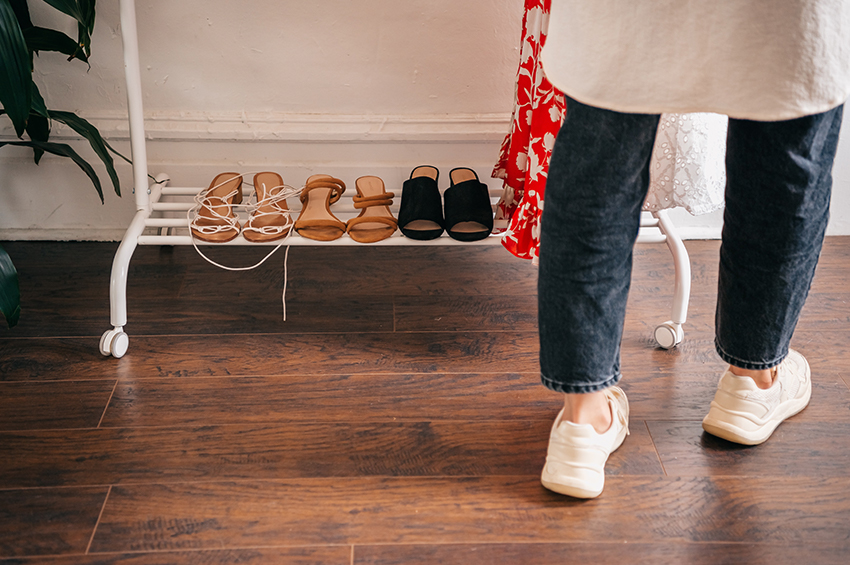 Wood Look Tile Flooring: Pros and Cons
While you might have an idea of how you want your floors to look, modern technologies provide ample choices in terms of material. For instance, those who like the timeless aesthetic of wood aren't limited to, well, wood.
Natural tile is an excellent floor-covering option, but can it effectively mimic hardwoods? Find an answer to this question below, along with helpful insights from our Portland flooring experts.
Is There Ceramic or Porcelain Tile Flooring That Looks Like Wood?
Ceramic and porcelain tiles can be created in virtually any color, style, and shape, including extra-long rectangles with realistic wood-grain designs. To the untrained eye, they look almost identical to the real thing.
Our manufacturing partner Daltile makes some of the best wood look tile flooring on the market. The ceramic pieces embody the natural beauty of solid lumber, and they can be installed in many places where hardwoods aren't recommended.
Wood Like Tile Pros and Cons
Thinking about getting faux-wood tile floors? Here's what to consider.
Advantages of Wood Look Tile
There are many benefits of ceramic floors that look like hardwoods.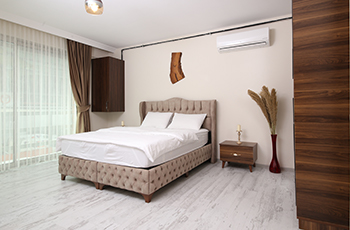 The material is:
Easy to maintain

Incredibly durable

Fire-resistant

Scratch-resistant

Unlikely to stain

Resistant to fading

Waterproof
Bear in mind wood look porcelain tile will offer more stain resistance than unglazed ceramic, as the shiny coating makes it less porous and easier to wipe clean.
Since it's waterproof, it can be installed in bathrooms, kitchens, laundry rooms, mudrooms, and other moisture-prone zones. Unlike real wood, the material won't splinter, dent, warp, shrink, or expand. Not only that, but it never needs to be sanded, stripped, or resealed.
Are you planning a kitchen or bathroom remodel? Floor Factors has all the water-resistant materials you need, including flooring, backsplash, countertops, cabinets, and window coverings.
Potential Drawbacks of Wood Look Tile
Though natural stone is often more expensive than wood, ceramic or porcelain tile can be a more affordable alternative. However, these materials are still on the pricier side compared to vinyl, laminate, cork, and carpet.
Another thing to note is that they're relatively cold and hard, but with the right area rug, this may be a non-issue. (Ceramic and porcelain are also suitable for under-floor radiant heating.) Lastly, glazed tiles can be slippery, so keep this in mind when installing them in a bathroom where the floors often get wet.
Here are four more Things to Consider Before Choosing Tile Flooring.
Wood Look Styles From Daltile
Daltile flooring products are available in a range of wood-mimicking styles. The Acacia Valley line includes varying shades of porcelain planks with a matte finish. Then there's the Choreo collection, which blends the aesthetic and shapes of traditional tiles with wood grain patterns.
The Cinematic line features rustic, multi-tone porcelain pieces in your choice of planks, squares, or picket tiles. We also love the Emblem collection, which includes glazed ceramic planks in three versatile wood-like designs, each with a modern matte finish.
Check out the Top Floor Tile Trends and Styles for more design inspiration.
Other Budget-Friendly Wood Flooring Alternatives
As mentioned, many floor-covering products can be made to look like real hardwoods. Interested in something a bit more affordable than kiln-fired tile? You might consider luxury vinyl, laminate, or cork, all of which are available in waterproof planks from our manufacturing partners.
Another option is flooring remnants. Floor Factors always has a selection of high-quality materials left over from bigger products. This often includes hardwoods and tile, which you can buy for a fraction of the typical price.
The Best Flooring Store in Portland, Oregon
As your one-stop remodeling resource, we're proud to carry a range of flooring products from industry-leading manufacturers, as well as other home remodeling products like countertops and cabinets. Our locally-owned store can assist with everything from design consulting and custom ordering.
Request a free quote to get started!