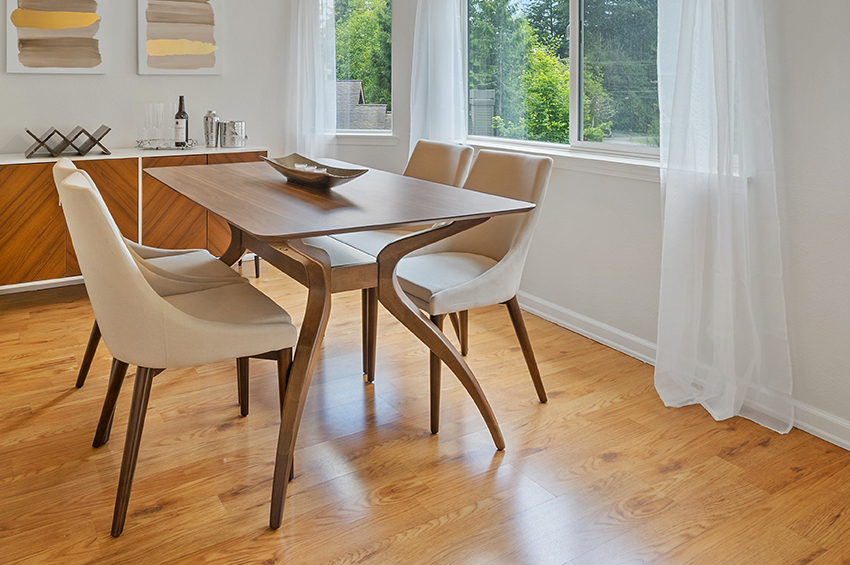 What Types of Bamboo Flooring are the Best?
Boasting a stunningly versatile appearance similar to hardwood, bamboo is an affordable alternative to the real thing. Not only is it wallet-friendly, but since the stalks regrow remarkably fast, it's also a sustainable product.
While there's a lot to love about this natural material, as you might be aware, not all bamboo flooring is created equal. So, which options stand out from the rest?
As one of the top flooring stores in Portland, Oregon, Floor Factors is here to answer this question and provide expert insight into the material. Let's get started.
The Best Bamboo Flooring Manufacturers
What companies make bamboo flooring? Floor Factors partners with the industry's leading manufacturers, including Allwood, Teragren, and EcoFusion. Read on to learn more about what these brands offer and why our customers choose them time and time again.
Allwood
Allwood makes stunning hardwood and bamboo flooring that embraces the inherent beauty and natural variations found in earth-sourced materials.
Solid and Engineered Planks
Our customers appreciate that Allwood carries both strand woven (engineered) and solid planks. While most people picture light finishes when they think of bamboo, you can choose from a wide range of shades, including warm medium tones and deep smoky hues.
Lifetime Warranty
Another reason to choose Allwood? The brand backs its products with a lifetime guarantee on structural defects and a 25-year warranty on finishes.
Teragren
Rated as a top-performing solid flooring material by Consumer Reports, the exceedingly durable bamboo planks from Teragren are ideal for high-traffic areas.
Strand Woven and Solid Bamboo Flooring
Averaging 160% harder than red oak, the brand's Xcora variety is among the best types of bamboo flooring. Teragren also carries PureForm, a solid plank option that's 40% harder than oak.
Panels, Veneers, and Countertops
Teragren offers various sustainable bamboo renovation products, including panels, veneers, and countertops. As your one-stop-shop contracting resource, Floor Factors makes it easy to order all your materials in one place.
See our guide on How to Coordinate Kitchen Flooring, Cabinets, and Countertops for design tips.
EcoFusion
EcoFusion is a premier flooring manufacturer. Known in the industry for affordable, high-quality products, the brand specializes in natural and eco-friendly materials, including bamboo and eucalyptus.
Solid Mōsō and Solid-Lock Strand-Woven
Made of 100% mōsō bamboo with micro-beveled edges and a stunning satin finish, EcoFusion's solid planks can be nailed or glued into place. You might also consider solid-lock strand-woven floors, which have a unique locking profile for easy installation, moisture protection, and noise reduction.
For a deeper dive into the material, discover the 5 Reasons Portlanders Choose Eco-Friendly Bamboo Flooring.
Solid Eucalyptus Planks
Since eucalyptus is a rapidly growing plant like bamboo, it's considered a renewable resource and a sustainable flooring option. The solid planks from EcoFusion flaunt a unique grain, a hand-scraped surface, and a convenient locking profile.
Where to Buy Bamboo Flooring in Portland, Oregon
Depending on the type and manufacturer, bamboo floors can last for up to 50 years. If you're sold on this all-star material, you've come to the right place.
In addition to floor-covering products, Floor Factors is proud to carry custom countertops, cabinets, window treatments, and area rugs. Our in-house design consultants can help you select a style and finish, then assist with ordering the right size and quantity for your space.
Floor Factors supports contractors and DIYers at every skill level, offering expert tips and essential supplies for all types of projects. However, if you order from us, we're always happy to take care of installation and demolition.
How much will it cost to replace your floors or remodel an entire room? Fill out our online form for a free estimate.