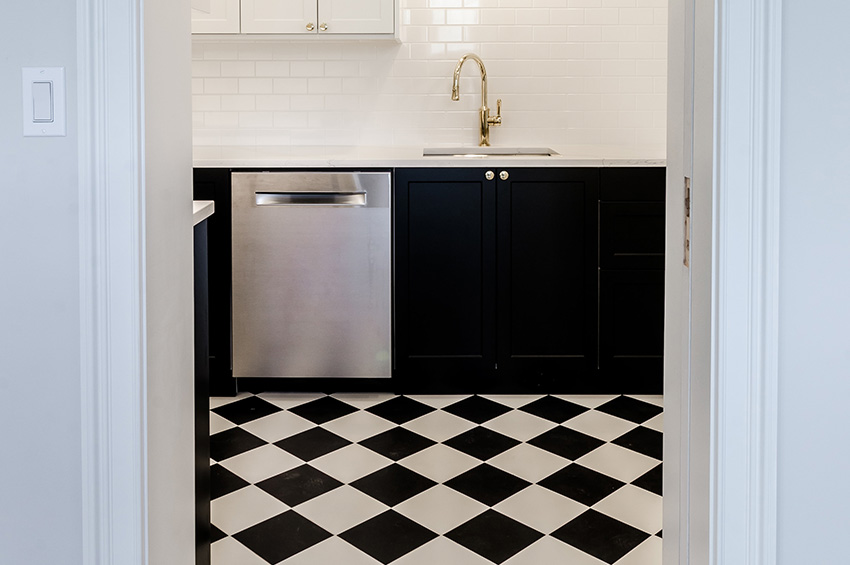 5 Things to Know Before Buying Vinyl Sheet Flooring
Whether you're getting new flooring in your kitchen and bathroom or are replacing the floors in every room of your home, sheet vinyl is an excellent choice. Before ordering any materials, we recommend familiarizing yourself with the material.
A Beginner's Guide to Vinyl Sheet Flooring
Not sure where to begin? With four decades of experience in the home improvement industry, our Portland flooring company has all the information you need to make a decision. Find answers to five crucial questions about sheet vinyl flooring below.
1. What Is Sheet Vinyl Flooring Made Of?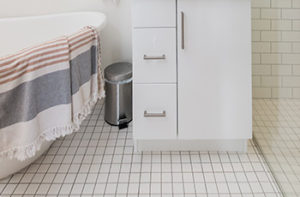 Let's start with the basics. Sheet vinyl is a synthetic floor-covering product made up of mostly PVC (polyvinyl chloride) resins, as well as some solvents, stabilizers, and pigments. The material is covered in UV-cured urethane, making it uniquely resistant to water damage, scratches, scuffs, and stains.
2. Is it a Good Choice for Moisture-Prone Rooms?
As a highly water-resistant (and sometimes even waterproof) product, it's ideal for moisture-prone spaces, like kitchens, bathrooms, laundry rooms, mudrooms, and basements. Since hardwood and other natural flooring materials are more prone to water damage, they usually aren't recommended use in an entire home.
3. Is This Flooring Material Expensive?
Sheet vinyl is one of the most affordable flooring materials you can buy. It's relatively easy to produce since it comes in large rolls instead of individual planks and tiles. Many homeowners choose the material because it's a budget-friendly alternative to real hardwoods or ceramic tile. Floor Factors often has vinyl flooring remnants left over from larger projects — sometimes enough to cover a full room or even a small home. You can purchase flooring remnants from us at a substantially discounted rate.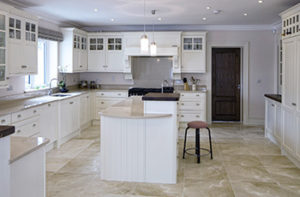 4. What Is the Best Sheet Vinyl Flooring?
Though all sheet vinyl flooring is made of PVC plastic and comes in rolls, it can vary slightly among manufacturers. That said, if you're looking for a product with lasting power, your best bet is waterproof sheet vinyl. Floor Factors partners with the top flooring manufacturers, and we can recommend an option to align with your budget, lifestyle, and preferences.
5. What's the Difference Between LVT & Sheet Vinyl?
Another option is luxury vinyl tile (LVT). It's fabricated out of the same materials, but luxury vinyl flooring comes in planks or tiles instead of sheets. Both products can imitate natural flooring materials, though LVT can have an almost uncanny resemblance to real hardwoods.
With proper upkeep, LVT can last as long as 50 years, whereas the lifespan of sheet vinyl usually caps at about 20 years. As an impermeable product, most LVT on the market today is waterproof, stain-proof, antimicrobial, and sound-absorbent. It's also resistant to fading, discoloration, and scratches.
Thank You All for Making Us Your Flooring Store of Choice for 40 Years!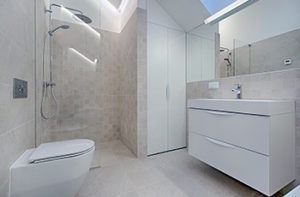 Over the last four decades, Floor Factors has been proudly serving homeowners and businesses with top-rate products and customer service. Our locally-owned flooring store in Portland carries a wide range of flooring materials, from bamboo and cork to hardwood and linoleum.
As your one-stop home remodeling resource, we also offer countertops, window coverings, and professional services for every step of your project. Contact us for a complimentary estimate.