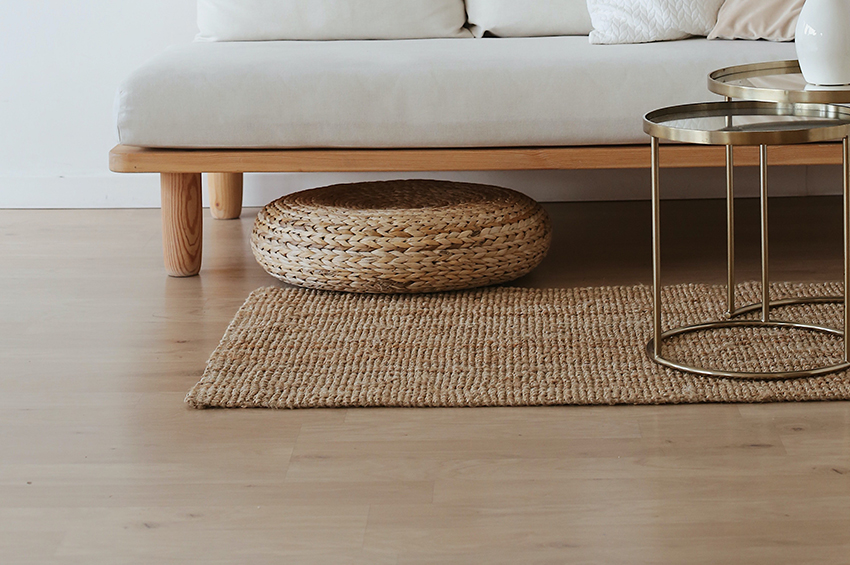 What Hardwood Floors are in Style?
While hardwood is undoubtedly timeless, there have been myriad iterations of the material over the years. So, what type of wood floors are most popular right now? Our Portland flooring company is here to break it down for you.
Hardwood Flooring Trends from Top Manufacturers
Floor Factors partners with industry-leading manufacturers of all types of floor-covering products, including unfinished, prefinished, and engineered wood. Ahead, 2022's most sought-after styles and avant-garde collections from our top-rated brands.
Dark Wood with a Hint of Warmth
Though gray washes and cool tones were all the rage the last few years, we expect to see darker and warmer hardwoods in the coming year. Check out the rich chocolatey hues from Allwood's Tabor collection, a sophisticated flooring option available in 5- or 7-inch-wide planks.
Wide Plank Wood Floors
Wide plank Hickory Floors from Craft veer from skinnier boards and lean into the wide hardwood plank flooring trend. Featuring organic patterns within light wood species, the oversized planks are 10 feet long and 7 or 8 inches wide. Want something even bigger? Villa Blanca's luxury engineered line boasts a 9-inch width.
Brushed Oak
Oak is by far the most popular wood species—but not all oak floors are created equal. The engineered planks from Kentwood's Bespoke Collection feature European white oak veneers with a brushed finish for an authentic texture.
Moody Hues
It's a common misconception that dark colors make a space look smaller. We're loving the modern trend of hardwood floors in moody hues, like the midnight, granite, and black pearl finishes seen on the engineered hardwoods from Mullican.
Like this look but not set on dark floors? Consider deep granite countertops, off-black cabinetry, or charcoal statement curtains, all of which you can custom-order from Floor Factors.
Weathered Finishes
Solid wood planks can hold up for the greater part of a century. If you're in the market for new floors but appreciate the time-worn aesthetic, we suggest hardwoods with weathered finishes.
The Dansk Character Collection is hand-scraped and rubbed with a waxy oil for a matte finish. We also like the Alta Vista collection from Hallmark floors, featuring wire-brushed and naturally knotted hardwoods. Looking for more options? Check out Crestwood's rustic Urban Barn collection and the distressed African Plains line by Provenza.
Medium-Tone Maple
Maple can be stained virtually any hue. However, if you want something that'll stand the test of time in terms of aesthetics, you're wise to go with a medium shade.
The multi-ply engineered maple planks from D&M Flooring come in several gorgeous mid-tone finishes, like ashy peanut, warm tawny, and rich caramel. This manufacturer also backs its products with a 50-year finish warranty and a lifetime structural guarantee.
Solid Bamboo
Though bamboo isn't technically wood, this hardwood-adjacent material is more affordable than the real deal and surprisingly versatile. Available in three contemporary finishes, Teragren's PureForm Hughes collection boasts extra-long, solid bamboo planks with vertical grain construction.
Faux Wood Vinyl
Another budget-friendly alternative to hardwoods is wood-like luxury vinyl planks (LVP). The waterproof and pet-protected LVP flooring from Shaw comes in a broad range of finishes, shades, and textures that look and feel just like the real thing.
To explore this option further, take a peek at the Top Vinyl Flooring Trends for 2022.
Best Wood Flooring Selection in Portland
As Portland's one-stop-shop resource for residential and commercial remodels, Floor Factors has everything you need for your upcoming project. We carry all types of hardwoods, including solid unfinished, engineered, prefinished, bamboo, and faux-wood vinyl—not to mention discounted flooring remnants from high-end projects.
Not sure which style, plank size, or finish to get? Our in-house design consultants are here to assist. If you order renovation materials from Floor Factors, we can also handle demolition and installation.
Stop by our Northwest Portland flooring showroom, or fill out our online form for a free estimate!