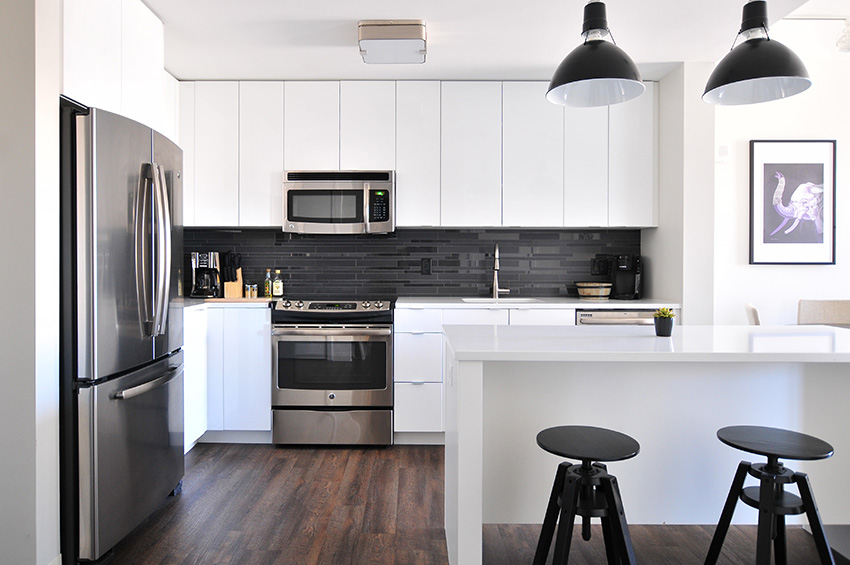 Is Vinyl Tile Flooring Better Than Ceramic Tile in the Kitchen?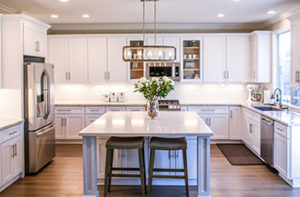 What's the best flooring for a kitchen? A durable, water-resistant material is a must, which is why ceramic and luxury vinyl tile are at the top of the list. Not only do these flooring products hold up under heavy traffic in moisture-prone areas, they're also easy to maintain.
While vinyl and ceramic are go-tos for kitchen floors, they're actually very different materials. Here's what you should know.
Vinyl vs. Ceramic Tile: What's the Difference?
Modern vinyl floors can look convincingly like real tile, leaving many homeowners wondering which is better. The experts at our Portland flooring company are here to break down the pros and cons of vinyl tile and how it compares to ceramic. Let's get started.
What Is Ceramic Tile Flooring?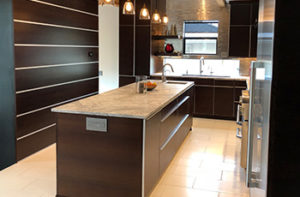 Ceramic tile flooring is made of earth-sourced clay, which is glazed and then fired at super high temperatures. It can be manufactured in almost any shape, color, or pattern and used for floors, backsplashes, and even countertops.
One of the main appeals of ceramic is that it lasts for up to 100 years, though the tiles can be a little tricky to repair. It's also relatively hard to install and is somewhat of a major project to replace.
What Is Luxury Vinyl Tile?
Luxury vinyl tile (LVT) flooring is a synthetic flooring product with plastic resins and solvents at the core and fiberglass or felt backing. The surface features photo-imaging of natural materials like stone, porcelain, or ceramic. It can also be printed with virtually any design or color. Then there's vinyl plank flooring, which is often made to look like real hardwoods.
Since LVT can be glued or clicked into place, it's easy to install and repair. The flooring material is also more affordable than ceramic and lasts for up to 50 years. It can even be used for kitchen backsplashes. Best of all, vinyl tile is often 100% waterproof.
What is Better: Ceramic Tile or Vinyl Flooring?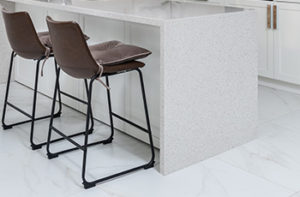 In decades past, synthetic flooring materials weren't as good at mimicking the real deal. However, today's vinyl can have an uncanny resemblance to authentic ceramic tiles.
If you love the look of ceramic but want something a little more wallet-friendly, LVT is an excellent alternative. While it's not a natural material, it can look almost indistinguishable from clay-fired tile. Plus, it resists scratches and won't warp or crack if it gets wet. It's also sound-absorbent and not as cold or hard as ceramic.
Where to Buy Tile and Vinyl Flooring in Portland
In the end, the choice is yours! Some people prioritize natural materials and longevity, while others are looking for affordability and versatility. To accommodate every taste and budget, Floor Factors offers ceramic tile and luxury vinyl tile from the top manufacturers in the industry.
With over 40 years of experience, the expert team at our Portland flooring store can assist with design consulting, demolition, and installation. We also carry installation supplies, cleaning products, and other renovation materials, including window treatments, countertops, cabinets and remnants.
Request a free estimate, or stop by our Pearl District showroom to see our huge inventory.