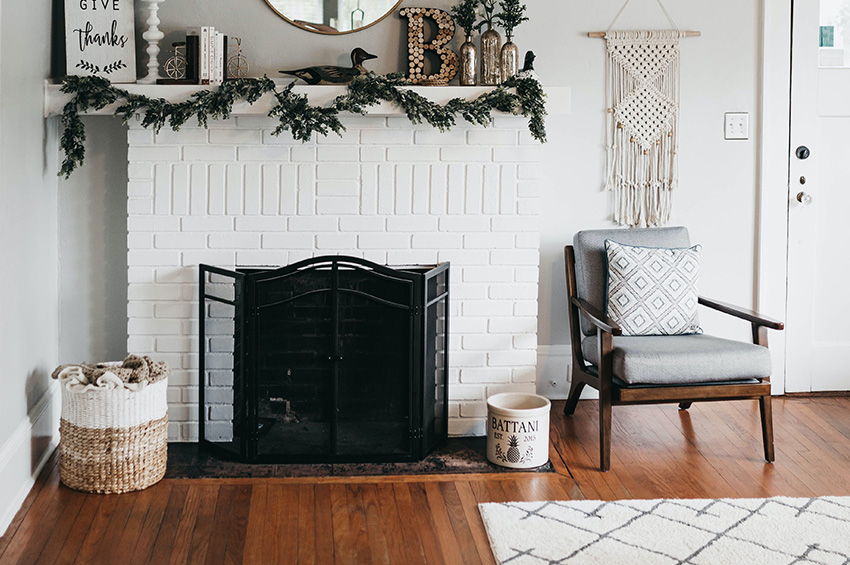 6 Affordable Holiday Home Upgrades & Flooring Ideas
Hosting family and friends for the holidays? Want to spruce up your space to wow your guests? Not only do you have time to do it, your upgrades don't have to cost a fortune! Our Portland flooring company compiled a list of simple, affordable options any homeowner can make happen.What's more, you'll still have time to trim the tree and deck the halls!
Floor Factors' Favorite Simple Holiday Home Upgrades
You know the refreshed feeling you get after doing some spring cleaning? Updating your living space with a few mini-makeovers can have the same effect while making your home feel more cozy and festive. Our team compiled our six favorite ideas.
1) Add a Kitchen Backsplash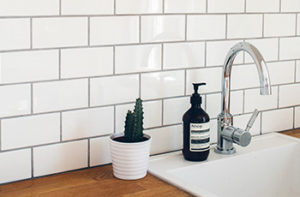 Tile backsplashes are both beautiful and practical. You can select a bright color to accent your kitchen, a cheery pattern, or a neutral hue to complement your other finishes. Stone, ceramic, and porcelain tile are all great options. That said, we recommend a glazed or polished material, as it'll be easier to wipe up Christmas cookie batter or holiday punch splatters left from the exuberant cooks in your family.
2) Upgrade the Countertops
Another idea for revitalizing your kitchen is to upgrade your countertops. Though cabinets and flooring are a big part of the equation, you might be surprised how much of a difference counters can make. Solid surface countertops are affordable, non-porous, and resistant to moisture and heat. This means you can roll out floured dough, press it into shapes with cookie cutters, and even set a baking sheet directly on the material.
3) Modernize Your Fireplace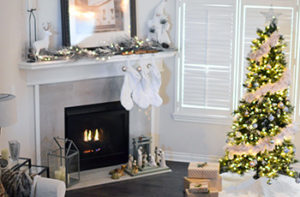 If you have a wood-burning fireplace, you might consider getting an automatic electric or gas fireplace insert. (Electric options tend to be more budget-friendly). With the click of a button, you can get a fire going and instantly create a holly-jolly atmosphere. While you're at it, why not install some stone or porcelain tile around your fireplace? You should be able to complete this mini-project and hang your stockings well before St. Nick makes his way down your chimney.
4) Consider New Window Coverings
Window treatments are a must-have for light filtration and privacy, but they tend to be overlooked as an interior design element. New window coverings might be just the thing to spiff up your home before the holidays. Custom treatments can be designed to fit your unique needs and style — and they'll enhance the rest of your home's decor.
5) Get an Area Rug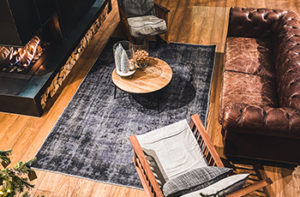 If you're looking for an affordable way to update your living room, entryway, hallway, or dining room, an area rug is a great solution. It'll add insulation, absorb sound, tie your decor together, and warm up your space. Custom area rugs can be manufactured in any size, color, pattern, or shape. You can even get a seasonal rug to use during the holidays and switch it out for a neutral design the rest of the year.
6) Replace Your Dining Room or Living Room Floors
If new floors are on your wish list this year, you might consider getting them now instead of later. Though some renovation projects can take weeks or months, some flooring installations can be completed within a day or two. Naturally, this depends on the complexity of the project and the material choice. With new flooring in your dining room or living room, you can enjoy the update while having holiday meals, opening presents, drinking hot cocoa, and cuddling up with your loved ones by the fire.
Why You Should Get New Flooring Before the Holidays
Your interior design scheme is important year-round. However, you probably spend a little more time inside in the winter. Getting new floors can help you make the most of your time indoors. Whether you install flooring in your dining room, living room, or throughout every room, it can make a significant difference in the look and feel of your home. It's also a great way to increase the value of your home.
If you're feeling inspired to upgrade your home this holiday season, Floor Factors is here to assist. Our locally owned Portland flooring store has been serving homeowners for 40 years, and we have the materials you need from top manufacturers. From flooring and countertops to window treatments and area rugs, we're your one-stop-shop renovation resource.
Contact us to learn more about our products and services.