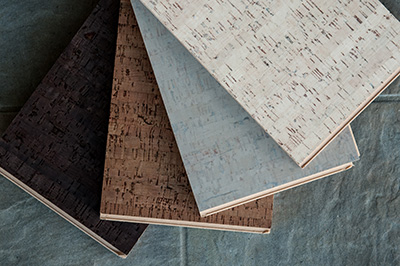 Why Should You Buy Extra Flooring for Your Remodel?
Are you planning a home remodel or commercial renovation project? One of the most important steps in any contracting venture (whether DIY or professionally managed) is choosing your floors. Design starts from the floor up, so it's essential your material choice suits your needs as well as complements your creative vision. If you've already fallen in love with your flooring choice and plan to make the purchase, we recommend buying extra material.
Nearly half of our customers are seeking a flooring material that matches what they currently have in their home or commercial space. To save yourself time, money, and stress down the road, purchasing extra flooring is a smart choice. More than likely, you'll use it during the installation process, and there's a good chance you'll need additional material in the coming years as well.
Even if you aren't planning to now, many people decide to expand their space years down the road. Others have damages they want to repair instead of replacing their entire floor. However, the primary reason we make this recommendation is because the flooring manufacturer could discontinue the style you've selected. If you're getting custom floors, extra material is even more crucial because trying to acquire even a small amount in the future could not only be complicated, but expensive as well.
How Much Should You Buy?
Some people opt to order an additional 10 percent of the material they need, while others may get 20 or even 30 percent more. The amount of flooring you purchase will depend on the price of the material, the size of your space, the durability of the product, the manufacturer's warranty, and your plans for the future. To determine how much to order, carefully measure your space, and then measure it again.
At the very least, you'll want to have enough material to cover from wall to wall, plus additional planks or tiles that may need to be cut to fit the perimeter or any oddly shaped corners of a room. However, you may also want to order additional flooring to use for repairs or expansions over the next several years. The expert team of estimators, installers, and in-house design consultants at Floor Factors can help you determine how much flooring to buy for your project. If you choose us as your supplier, we can visit your home or business and assist with measuring the area of your space.
What if Your Flooring Has Been Discontinued?
What should you do if the flooring you have in your home or business is no longer available? If you are looking to expand or repair your existing floors and your flooring has been discontinued, don't worry! You won't necessarily need to replace all your flooring.
First, contact the manufacturer and tell them the style name or product number. Even if the specific flooring is discontinued, they could have more in stock in their warehouse. If not, they might have a similar (if not identical) style that is now being sold under a different name or product number. You might also be able to find your discontinued flooring in stock from a third-party retailer, so it's a good idea to do a Google search and call around to other sellers as well.
Tips for Making a Match
If you've contacted the manufacturer and have done a thorough search to find your discontinued flooring without any luck, your options are to replace your floors or find a material that matches. So, how do you match your flooring? This will depend on your needs and plans.
Are you repairing a section of flooring, expanding the square footage of a room, or wanting to match the floors in another room? If you plan to install floors in a closet or bathroom that connects to a bedroom, finding a close match may suit your needs. However, you could also opt for a different, complementing color.
With hardwood and stone or tile floors, a discontinued style could be found from another manufacturer. While the grain pattern and wear and tear will look slightly different, this variance won't distract from the look of your space. Just be sure to get tiles or planks in the exact same width, length, and thickness as your existing floors. Patching damaged carpet is also a relatively simple process, even if you run out of the original material. It's all about getting the color, thickness, and pile as close as possible to your existing carpets.
If you're unable to find the exact product and are unsure about how to match your floors, get in touch with an expert at Floor Factors. We encourage you to bring in a sample and photos of your floors so we can help you find the best match. You can often obtain a sample by removing a small patch from an unnoticeable area, such as a closet or underneath a vent.
Design Starts from the Floor Up
During the consultation and estimate stage, we'll discuss your current needs and future plans to help you determine how much flooring you should buy.
To recap, we recommend buying extra flooring for your remodel because:
Getting a small amount of a custom flooring material can be difficult and expensive
Some of the material may need to be cut into odd shapes to fit your space
You'll be able to fix damages easily
The style could be updated or discontinued by the manufacturer
The manufacturer could raise their prices
You'll avoid additional delivery charges if you run out
You may decide to expand your space in the future
Whether you know the exact type of flooring you want to buy or are seeking expert guidance, Floor Factors is here to help. In addition to in-house design consulting, we offer free estimates. We invite you to contact us today!