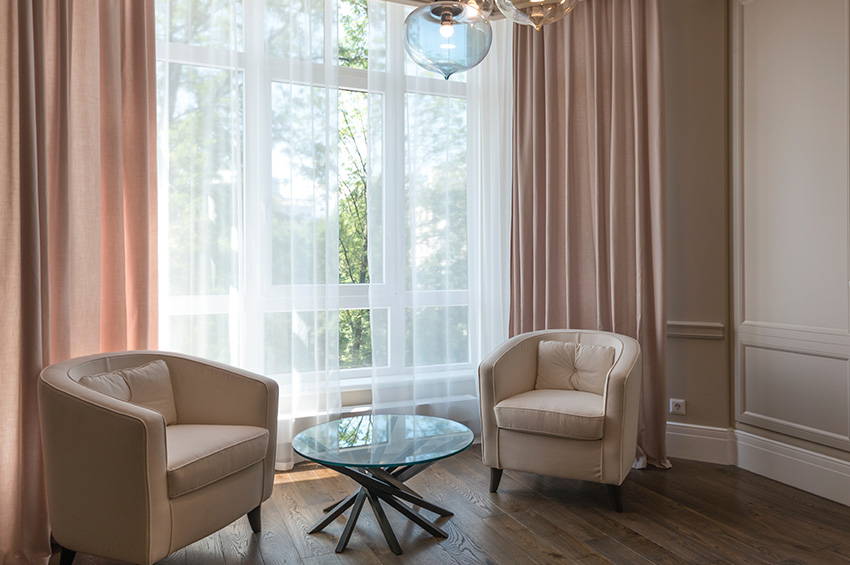 Is Wood Veneer Flooring Right For Your Home?
Hardwood is undeniably beautiful and endlessly versatile. However, solid wood planks are among the most expensive types of flooring, and while they're long-lasting, you have to be careful about preventing damage.
This leaves many homeowners seeking out alternatives. If you're wondering what kind of flooring to use in your home, wood veneer is a great choice. Here's what to know.
What Is Wood Veneer Flooring?
Wood veneer flooring is a multi-layer product. It has a thin backing, a stable core of bonded HDF (high-density fiberboard) sheets, and a solid wood surface. The thin veneer layer makes this floor-covering product look just like the real thing because, well, it is real hardwood.
Benefits of Veneer-Wood Flooring From Kährs
Our Portland flooring store works with industry-leading brands to offer our customers the best options for their homes. Our manufacturing partner Kährs is a go-to for veneer floors, thanks to the planks' stability, affordability, sustainability, and versatility. Get details below.
Stability Underfoot
The unique multi-layer construction of Kährs flooring provides excellent stability. In addition to minimizing movement underfoot, the material resists warping and swelling, which can cause floorboards to bend.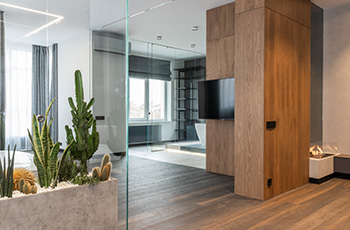 If you're renovating your kitchen or bathroom and need moisture-resistant materials, Floor Factors has you covered. In addition to waterproof flooring, we carry solid surface counters, humidity-resistant cabinets, and other finishes that hold up well in moisture-prone zones.
Durable Floor-Covering Material
Kährs uses a special surface lacquer on top of the wood veneer that hardens the planks and makes them resistant to scuffs and scratches. As such, the material is ideal for high-traffic areas and homes with pets or kids.
Waterproof luxury vinyl planks (LVP) are another great alternative to solid wood. Here are the eight of the Best Vinyl Plank Flooring Brands.
Sustainable Flooring Solution
Since veneer-wood flooring features only a small layer of wood, the manufacturing process uses substantially less lumber than solid hardwoods. This makes the material a sustainable choice for eco-conscious homeowners.
Want to make your home even greener? Floor Factors partners with Hunter Douglas for custom energy-efficient window treatments. Learn How Window Treatments Improve Energy Efficiency in our blog.
Affordable Solid Wood Alternative
Veneer wood planks look nearly identical to their solid counterparts—and they're available at a fraction of the cost. So if you're partial to hardwood but don't have the budget for the solid variety, don't overlook this affordable alternative.
Here are six more Tips for Saving Money on Hardwood Floors.
Hardwood Veneer Flooring: What to Consider
Of course, wood veneer flooring may not be the best choice for some homes. One thing to consider is that the thin material can't be sanded down or refinished—not even once.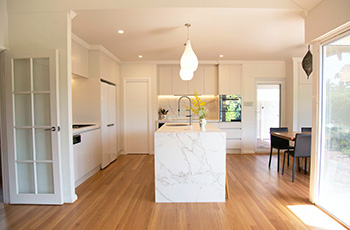 On the other hand, the thinness makes the planks highly versatile. At just 7 millimeters thick, they can be installed directly over your existing floors without any noticeable effect on the height. Additionally, the DIY-friendly design makes them easy to snap together (floating) or glue down.
Where to Buy Flooring in Portland, Oregon
Here at Floor Factors, we assist homeowners with every step of their residential renovation projects. Our Portland flooring company is your one-stop-shop resource for materials, supplies, design consultations, and expert services.
Stop by our expansive showroom in the Pearl District, or fill out our online form to request a free quote.