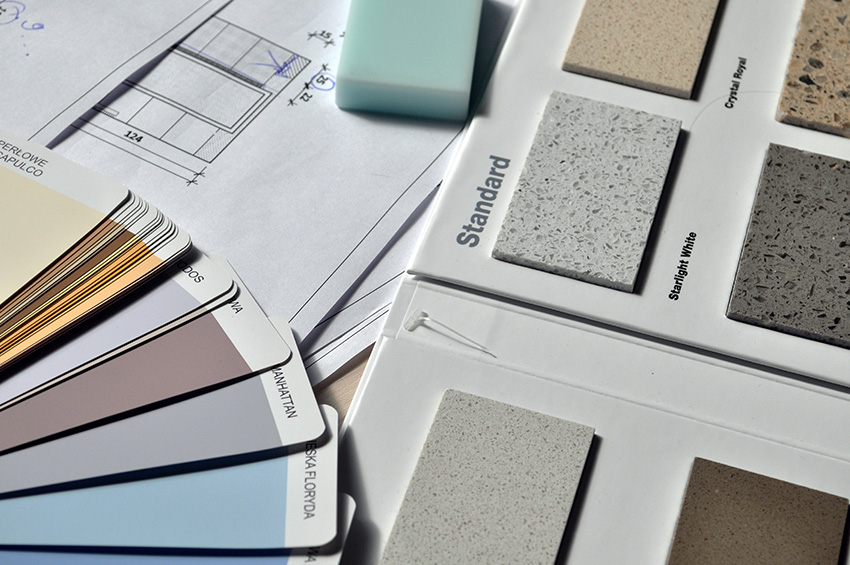 Should You Move or Renovate Your Current Home?
A hot seller's market has many homeowners thinking about getting in on the action. If your current space doesn't check all your boxes, but you're not sure if you'll find anything better, you might be wondering whether to renovate your house or move into a new one.
Moving vs. Renovating: Things to Consider
Of course, there's no one-size-fits-all solution. Our Portland flooring experts will help you weigh the pros and cons of both scenarios so you can make the right choice for your unique situation. Here's what to consider.
Neighborhood
Loving your neighborhood is often reason enough to stay. Maybe it's the walkability, the school district, local parks, nearby friends and family, or all of the above.
In any case, sticking around might be the best choice in the long run, especially if you don't think you'll find another home in the same zip code. On the other hand, moving could be an opportunity to live in a coveted neighborhood with better amenities.
Home Size
While there might be some wiggle room, many families need a certain number of liveable square feet—or at least a minimum number of bedrooms and bathrooms—to function. If your current house is feeling a bit small, a new one might be a reasonable choice if it's within your budget.
The other option is an expansion. Popular additions for Portland-area homes include primary suites, full baths, extra bedrooms, home offices, and bonus rooms.
Floor Factors has all the essential materials for kitchen and bathroom projects. We partner with industry-leading manufacturers to offer floor-covering products, window coverings, cabinets, and countertops.
Areas That Need Updating
The choice of whether to sell or remodel may depend on the specific areas in need of an upgrade. For instance, kitchens and bathrooms are among the priciest and most complex renovations. But with proper planning, they can be well worth the investment.
Replacing the floors in a few rooms could also make a huge difference if you're planning to sell. Beyond boosting turn-key appeal for interested buyers, many homeowners appreciate that this project is relatively quick—often taking no more than a day or two.
Want more on this topic? Here are 7 Rooms That Need New Flooring Before Selling Your House.
Unfinished Space
If your house has an unfinished basement, garage, or attic, you might consider transforming it into something usable. You could create a home office/guest room hybrid, a playroom for your kids, a home gym, a media room, or an ADU (accessory dwelling unit), complete with a bathroom and kitchenette.
Need some inspiration? Here are some of the Most Popular Basement Renovation Trends, along with Creative Ways to Transform Unused Space in Your Home.
Renovating Before Selling
As mentioned, it might be worth making some smaller, relatively inexpensive updates before selling your home. You could paint the walls, install new window coverings, get new cabinets in the kitchen and bathrooms, replace the carpet in all the bedrooms, or install faux wood flooring throughout the home.
Check out these 5 Affordable Portland Flooring Styles That Look Expensive.
Potential Remodel Needs in New Home
The other thing to consider is that if you move, your new home could need some remodeling of its own. According to a recent survey, about half of homebuyers underestimate the cost and scope of fixing up their properties.
The year the house was built and a thorough home inspection can provide some clues. Still, many set their sites on a new build to bypass any potential repairs.
What Is the Most Popular Flooring for New Homes in Portland? Read our article for insight.
Long-Term Vision
You should also think about your long-term vision. Do you plan on growing your family? Will your kids be living on their own in a few years? Do you anticipate working from home down the road? Can your current house meet your future needs? Answering these questions can help you figure out whether to stay or move.
Budget
Lastly, the choice should make sense financially. Selling your home could provide the funds to buy a bigger, newer house. On the other hand, taking out a modest loan for a renovation might be a better solution, especially if you have a decent amount of equity. Be sure to crunch the numbers and weigh all the pros and cons before making a decision.
Floor Factors: More Than a Portland Flooring Store
Floor Factors carries much more than flooring in Portland. As your one-stop-shop renovation destination, we offer cabinets, countertops, window treatments, and DIY supplies, plus design consulting and expert installation services.
Request a free estimate, and a member of our friendly, knowledgeable team will get back to you shortly.