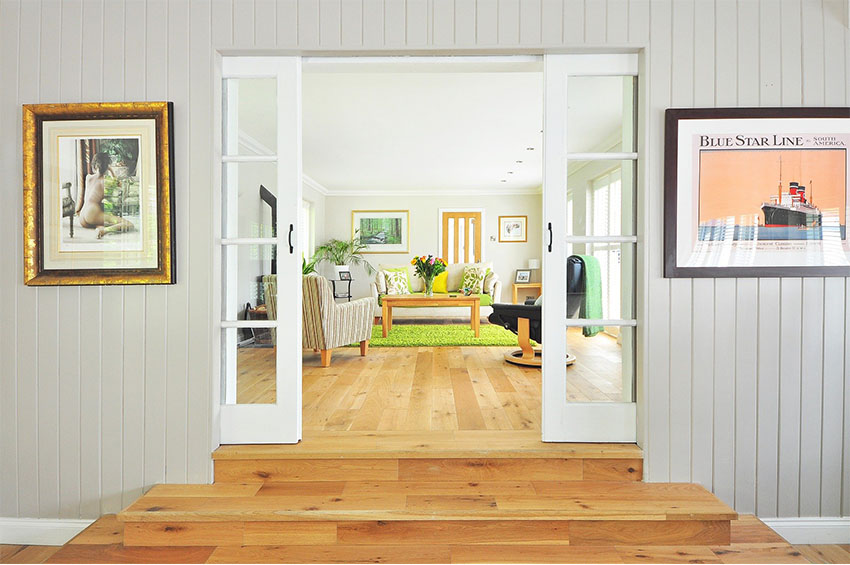 6 Tips for Saving Money on Hardwood Floors
Flaunting timeless beauty, unmatched versatility, and a long lifespan when properly maintained, there's a lot to love about hardwoods.
Wondering how to save money on your hardwood flooring? You've come to the right place. Read on for helpful tips, ideas, and insights from our flooring store in Portland.
Smart Ways to Save on New Hardwood Floors
The price of floor-covering products depends on a few factors. This includes the size of your space, your renovation timeline, the type and species of wood you choose, and whether you're planning to DIY.
All things considered, there are many opportunities to cut costs. Our Portland flooring experts break down six ways to save money on hardwood flooring.
1. Choose Engineered Over Solid
While it's not solid lumber, engineered wood flooring is technically real wood. It's not only more affordable than its solid counterpart but also typically easier to install and relatively low-maintenance. The planks are prefinished in the factory, so they don't require any on-site sanding or lacquering.
2. Compare Wood Species
Whether you choose engineered or unfinished planks, different wood species can range substantially in price. On the higher end, you're looking at more exotic wood types, like Brazilian walnut, Brazilian cherry, and mahogany.
The more affordable varieties include pine, maple, and some types of oak. Bamboo is not technically wood, but it looks and acts similarly and is usually more budget-friendly than solid hardwoods.
Which Hardwood Flooring Is Best for Portland Homes? Read our blog to find out.
3. Consider Flooring Remnants
Have you looked into discounted flooring remnants? Suppliers like Floor Factors often carry leftover materials from larger commercial and residential projects. Our current stock of hardwoods changes every day, but our customers have scored everything from solid native species to engineered exotics—all at a fraction of the market price.
For more buying tips, see our article on Questions to Ask Before Ordering Hardwood Flooring.
4. Redo One Room at a Time
It's certainly convenient to have your entire home refloored over the course of a day or two. However, tackling one room or zone at a time might be a more budget-friendly option. For instance, you could start with the kitchen and dining room, then your entryway, hallway, and stairs the next round, and so on.
5. Look into DIY
Homeowners can shave off a substantial amount of their renovation costs by taking the do-it-yourself route. This way, you'll only need to budget for materials, installation supplies, and time. You can also do a partial DIY, laying planks in flat areas and rectangular rooms and leaving stairs and other tricky sections to the pros.
To support local DIYers, Floor Factors carries manufacturer-approved installation supplies and can assist with custom orders from our partners. We can also provide professional demolition and installation services for our customers.
For additional insight into prices, see our guide to The Cost of Installing Hardwoods in Portland, Oregon.
6. Consider Faux Wood Vinyl or Laminate
Though the price of lumber is prone to fluctuate, faux-wood luxury vinyl and laminate are consistently affordable alternatives to hardwood. These synthetic floor-covering products are available in a broad range of plank sizes and feature imaging and textures almost identical to real hardwood.
Additionally, vinyl and laminate planks are often waterproof. This means they can be used in moisture-prone areas unsuitable for natural wood, like bathrooms, basements, mudrooms, and laundry rooms.
To learn more, see our blog, Is Luxury Vinyl an Alternative to Hardwood Flooring?
Portland's Premier Hardwood Flooring Store
You can save money on your next renovation by planning ahead, shopping around, consulting with experts, and taking your time exploring different options. We encourage you to come by our showroom in Northwest Portland to view samples of all our flooring products, including engineered hardwood, bamboo, luxury vinyl, and laminate.
Whether you're looking for flooring or help on an entire home remodel, we've got you covered from the floor up! We invite you to contact our in-house design consultants. They can assist with every aspect of your renovation.
Contact our friendly, knowledgeable team today to learn more, or fill out our online form for a free quote!