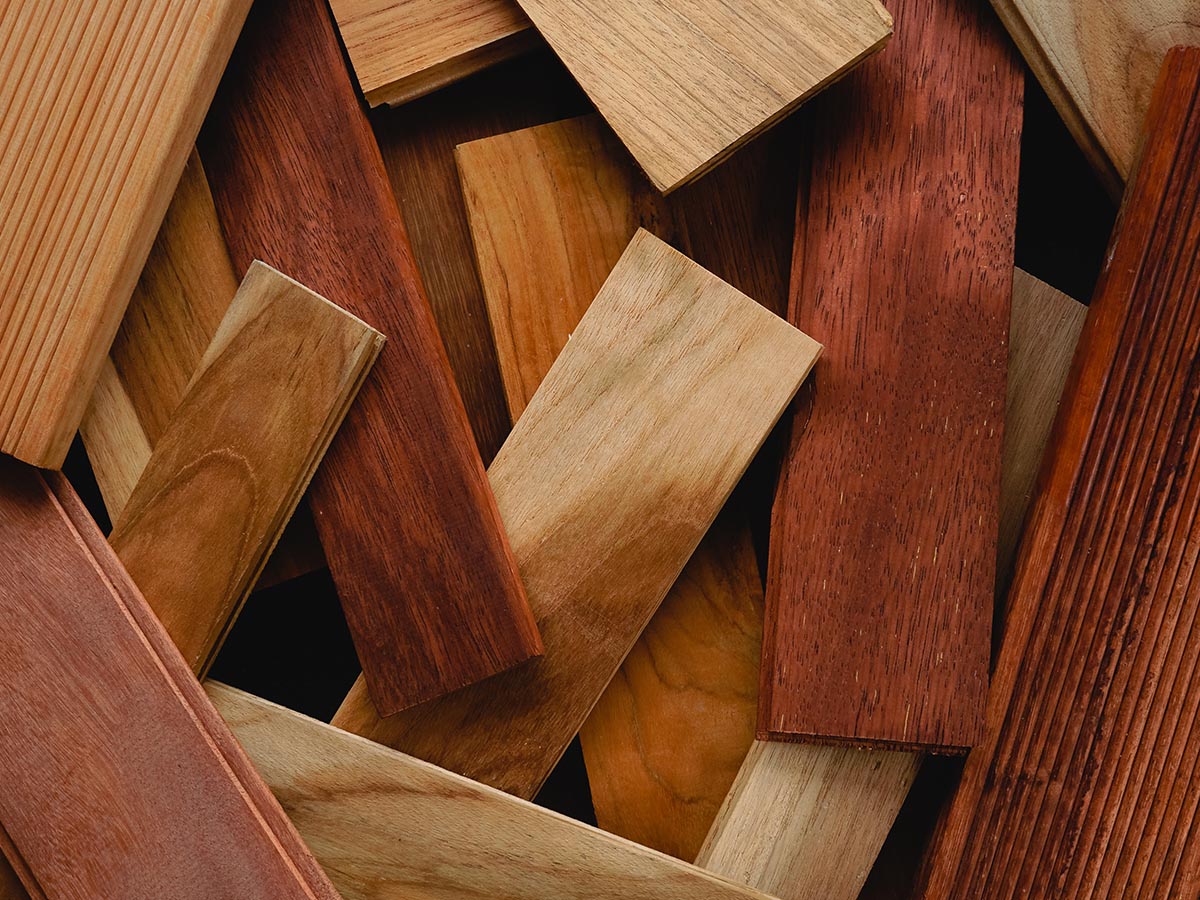 Should Wood Floors Match Throughout the House?
Solid wood floors can last upwards of 100 years with proper maintenance and in the right conditions. It's a shame to replace them—especially when you don't necessarily have to. So, can you mix and match hardwood floors?
The short answer is yes, you can definitely mix and match hardwoods throughout a home. With the right approach, you can even place two different woods next to each other. Here's what you should know.
Do Wood Floors Have to Match Room-to-Room?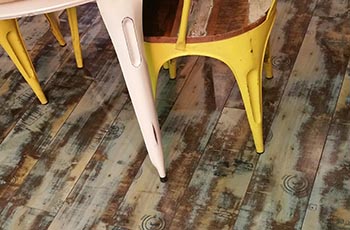 If your home needs fresh floors in some (but not all) rooms, you might be wondering what the rules are for selecting new materials. While there aren't any hard-and-fast "rules," our Portland flooring experts are here to help you choose the best option for your space.
There are a few approaches to decorating with different hardwoods, and the right solution will depend on the layout of your home, your personal taste, and of course, your budget. Read on to learn how to mix wood floors in a home.
Aim for Contrast
You can always embrace varied finishes and strive for contrast. For instance, if your existing hardwoods are mahogany, walnut, or another dark wood, you might choose a lighter species for your new floors. That way, it looks intentional while adding interest to your design scheme.
We're big fans of the latest flooring collections from CRAFT. Their Zen Collection includes lighter hues of hickory and showcases organic patterns.
Tie in Varying Tones with Cabinets and Countertops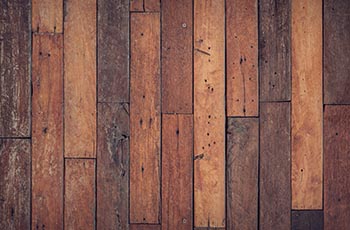 You can tie together the tones of varying wood finishes with complementing cabinets and countertops. For example, if you have light oak flooring in your dining area and dark wood in your kitchen, you might opt for oak cabinets to make the heart of your home look more cohesive.
Or let's say your living space is a great room that combines bamboo and walnut flooring. In that case, you could choose a single color for the cabinets, countertops, backsplash, and fireplace surround, all of which you can custom-order from Floor Factors. As long as a few components of your space match, you can play around with different finishes.
For detailed insight into selecting materials, see our article, How to Coordinate Flooring, Cabinets, and Countertops.
Nail the Transition
Can hardwood floors be laid differently in different rooms? You bet! That said, nailing the transition is key to making contrasting wood floors between rooms look like they were meant to be.
You can use flooring strips for a more seamless look or small tiles for a stylized appeal. Another idea is to create a four-sided border with planks to section off an a​​rea of your home, then fill in the middle with diagonal boards.
Create Unity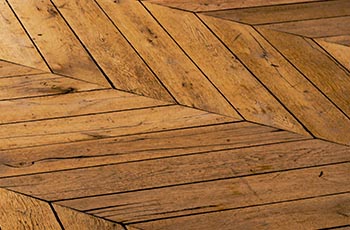 As we mentioned, not everything in your home needs to match from room to room—or even within the same room. However, you should have some unity throughout your space.
For instance, a home with varying floors can still look unified with matching window coverings. Floor Factors exclusively offers Hunter Douglas window treatments, and we're here to assist with custom orders.
Check out our guide on The Best Window Treatments for Your Home for tips and insight.
The Best Hardwood Flooring Store in Oregon
The team at Floor Factors has decades of experience helping Portland homeowners find solutions to their renovations. We work with dozens of the top hardwood flooring manufacturers in the industry.
As a one-stop-shop remodeling destination, Floor Factors also carries cabinets, window treatments, and countertops, plus waterproof laminate and luxury vinyl planks that bear an uncanny resemblance to real wood.
If you bring in a picture of your existing floors, our in-house design consultants can help you find flooring options to suit your space and style.
Get in touch with Floor Factors for a free quote, or stop by our showroom in Portland's Pearl District to see our home flooring and remodeling products.