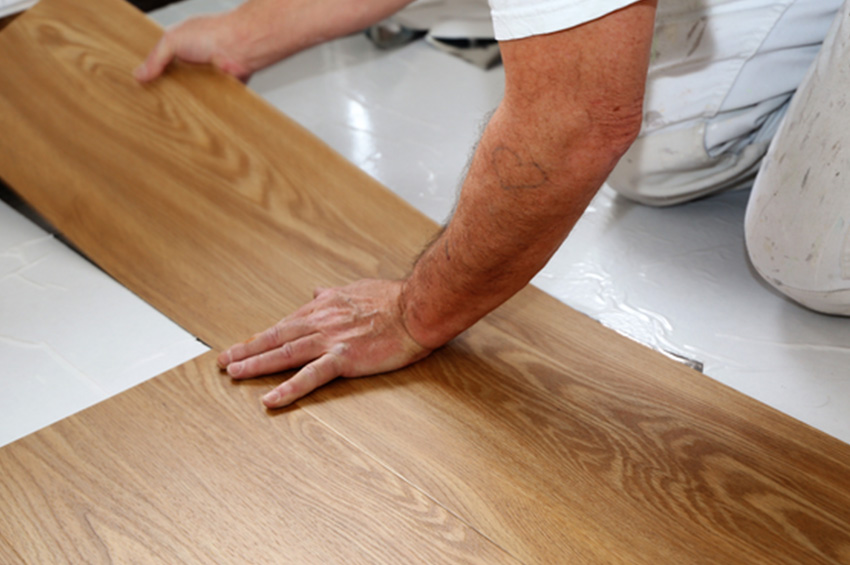 Save Money Remodeling These 7 Rooms Using Flooring Remnants
Instead of paying full price on materials, many homeowners opt to use flooring remnants for their renovations. Leftover from larger projects and sold "as is" at steep discounts, these high-quality pieces can save you big bucks on your next remodel.
Where to Use Flooring Remnants
In some instances, our Portland flooring store has enough of a single material to cover large rooms. Since quantities may vary, remnants can be ideal for smaller spaces like bathrooms, laundry rooms, mudrooms, home offices, guest rooms, bonus rooms, and stairs. However, our remnant selection is always changing. We invite you to give us a call to find out what's in stock!
Read on to find ideas, tips, and guidance on remodeling with remnant flooring.
Porcelain Tile in the Bathroom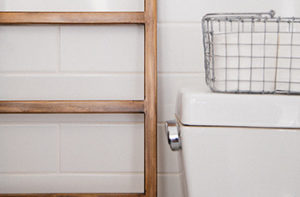 Though it's one of the priciest flooring options, water-resistant and exceptionally sturdy porcelain tile is perfect for bathrooms. When you opt for remnants, you can enjoy the upscale beauty and durability of the material without breaking the bank. In addition to the floors of your bathroom, you can install porcelain around a bathtub, in a shower, or use it as a countertop backsplash.
LVT in the Laundry Room
Since it's subject to leaks and humidity, the best flooring for a laundry room is a waterproof material, like LVT (luxury vinyl tile). This synthetic floor-covering product is a budget-friendly alternative to natural stone and porcelain tile, and you can save even more money by purchasing LVT remnants.
Waterproof Vinyl in the Mudroom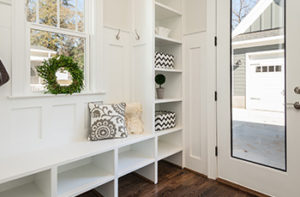 Luxury vinyl is also an excellent choice for mudrooms, especially in Portland homes, where rain and mud can be tracked inside during many months of the year. The waterproof, low-maintenance material can mimic the elegant appearance of authentic stone tiles and hardwood planks—and it's almost impossible to tell the difference just by looking!
Hardwoods in the Home Office
Traditional hardwood remains one of the most sought-after flooring options, and it's easy to see why. While it can last up to 100 years with proper maintenance, it's not as water-resistant as other materials and is on the spendier end.
That's why hardwoods are among the best flooring choices for a home office, where the planks won't be subject to moisture damage or heavy foot traffic. Also, a study is usually smaller than most other rooms, so you won't need as much material to cover the floor. This means you can save big on gorgeous hardwood by not having to purchase a lot of it!
Fresh Carpet in the Bonus Room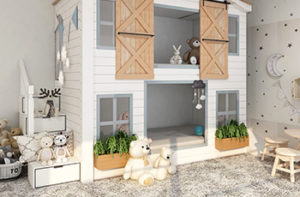 Whether you use it as a playroom, office, den, or TV room, why not freshen up your bonus room with new carpet? Already on the more affordable end compared to other flooring materials, carpet remnants are one of the most wallet-friendly options. Floor Factors frequently receives massive rolls of leftover carpeting in myriad designs, styles, and hues.
"Hardwood" Laminate Planks in the Guest Room
Like luxury vinyl, today's laminate is available in tiles and planks that boast an uncanny resemblance to earth-sourced flooring materials. The synthetic product is low-maintenance with a high-end aesthetic, making it perfect for a guest room makeover. When browsing remnants, look for faux hardwood planks and consider placing an area rug halfway under the bed to add softness and warmth to the room.
Engineered Wood on the Stairs
There's some debate over the best flooring for stairs. While lots of folks prefer carpet, engineered wood planks are also a top choice. This flooring material is typically priced higher than synthetic products, but you can get remnants at a fraction of the market rate. For an elegant, cohesive appeal, consider extending the planks down your hallway and onto the landing above the stairs.
Affordable Remnants from Our Portland Flooring Store
As a one-stop destination for Portland-area home renovations, Floor Factors carries an impressive selection of flooring, as well as cabinets, countertops, and window coverings. If you're planning to spruce up your office, bathroom, laundry room, or playroom on a budget, be sure to look into remnants. Here at Floor Factors, we always carry a selection of floor-covering products from top manufacturers left over from bigger renovations. While our stock varies, homeowners often find just the thing for their DIY projects.
Contact us with questions or make an appointment to see what remnants we have in stock at our Pearl District warehouse.