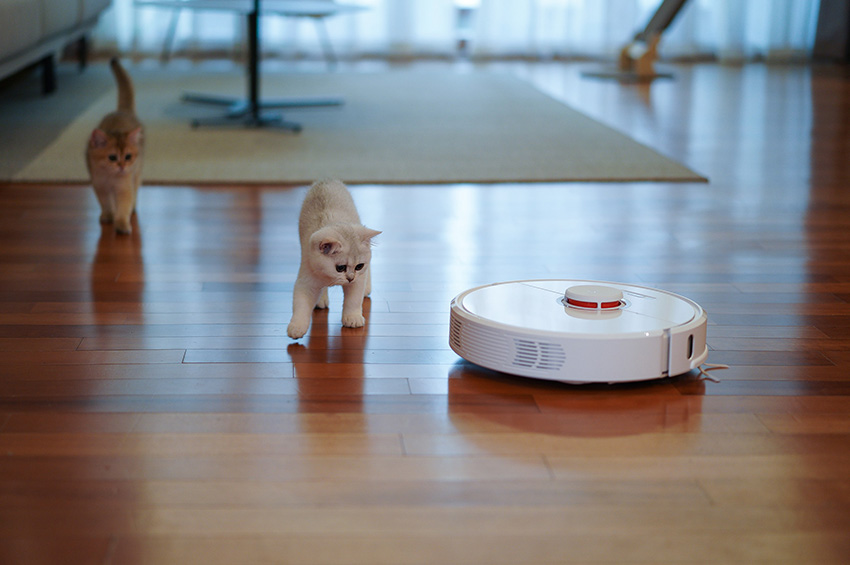 How to Clean Vinyl Floors (And What Not to Do!)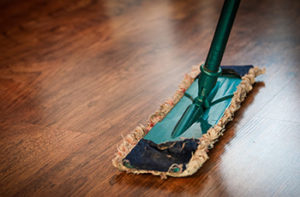 There's a lot to love about modern vinyl floors. Whether you opt for LVT (luxury vinyl tile) or LVP (luxury vinyl planks), you can count on this long-lasting, realistic-looking, low-maintenance, and often waterproof material for decades to come. That said, even though vinyl flooring is easy to care for, it doesn't mean you can't damage it.
As with all floor-covering products, arming yourself with the right tools and information can help you protect your investment. Here's what you should know about cleaning vinyl flooring.
The 9 Best Ways to Clean Vinyl Floors
LVT is known to resist scratches and dents, but it's not completely impenetrable—especially in high-traffic areas like kitchens, living rooms, and entryways. There are a number of effective ways to clean this budget-friendly material, as well as some methods you should avoid.
As one of the best flooring companies in Portland, Floor Factors knows a thing or two about cleaning and maintaining luxury vinyl. Find recommended techniques, expert tips, and best practices below.
1) Vacuum Before Mopping
This may seem like we're stating the obvious, but you'd be surprised at how many homeowners forget this important step! You should always vacuum your floors prior to mopping. This will help prevent scratches. Plus, mops just aren't very good at cleaning up dirt, hair, crumbs, and other debris.
2) Opt for a Spray Mop
Spray mops are ideal for most hard flooring materials, including vinyl. They're also super easy to use. Just fill up the tank with a cleaning solution, pull the trigger on the handle to disperse the spray, then maneuver the head across your floors—no bucket or wringing needed!
3) DIY with Vinegar
If you're like a lot of homeowners, you might be wondering, Does vinegar damage vinyl? Though the acidic substance can wear down porous surfaces like granite and hardwood, we're happy to tell you it's actually really great for cleaning LVT.
Mix about a cup of distilled white vinegar with a gallon of hot water (or one part vinegar with 16 parts water) and mop away. Maybe you're partial to natural cleaning products, have a DIY spirit, or have simply run out of store-bought cleaner. In any case, you can count on this homemade solution to effortlessly remove dirt without leaving a soapy residue in its wake.
4) Shampoo Sticky Residues
Shampoo can also work in a pinch. It's particularly useful for removing hairspray, spilled soda, fruit juice, and other sticky substances from LVT flooring. Mix one or two squirts of shampoo with about a gallon of warm water. Use the mixture to mop or gently scrub the area, then go over it with a clean, slightly damp mop head or cloth.
5) Remove Scuffs with Baking Soda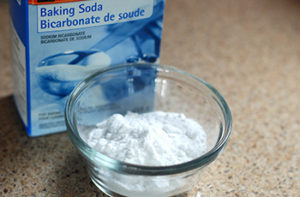 Got scuffs? Try baking soda. In a small bucket or bowl, combine one part water with three parts baking soda. Then apply the paste to the marks and gently scrub with a clean toothbrush, sponge, or textured cloth. Once the scuffs are gone, wipe up any excess paste with a clean, damp rag.
6) Address Tougher Stains with Rubbing Alcohol
If you're stumped on how to deep-clean vinyl floors, rubbing alcohol might be your best bet. From lipstick stains and crayon marks to soot streaks and mystery spills, there's not much this all-star liquid can't tackle. Dab a small amount of undiluted rubbing alcohol onto a paper towel or clean cloth and gently scrub the stain until it lifts.
7) Try WD-40
If baking soda and rubbing alcohol aren't doing the trick, don't give up until you try WD-40. The water-displacing spray contains penetrating oils that clean stuck-on residues and stubborn stains as if by magic.
8) Use a Soft-Bristle Brush
How do you clean vinyl flooring with ground-in dirt? Reach for a soft brush. Whether you use baking soda, rubbing alcohol, vinegar, or WD-40, the bristles will help you access deep grooves and hard-to-reach crevices.
9) Preserve with Polish
Unlike hardwood, luxury vinyl never needs to be refinished or waxed. However, if the surface loses its initial sheen, you can spruce it up with a wax-free polish or a sealant formulated specifically for LVT.
Pro Tip: Avoid Drenching Your Floors in Water
One of the main appeals of vinyl is that it's usually waterproof. Even still, you're wise to avoid drenching the material in water, as too much moisture can create premature cracks and potentially wear down the adhesive bond.
What Is the Best Cleaner for Vinyl Floors?
The best cleaners for vinyl are easy to pick up at our Portland store! We carry a variety of cleaning supplies and our flooring experts can help you choose the best solution for your needs. We often recommend Mannington Rinse-Free Cleaner for Vinyl Floors or Armstrong Once N' Done No-Rinse Floor Cleaner. Most importantly, you should always use a solution formulated for no-wax floors and follow the directions on the container.
High-Quality Flooring Materials & Maintenance Supplies from Our Portland Flooring Store
For over 40 years, Floor Factors has served homeowners as a one-stop-shop renovation destination. Aside from high-quality floor-covering materials, we also carry window treatments, cabinets, and countertops.
Our friendly and knowledgeable team is here to assist with design consulting and a variety of residential remodeling services. If you have questions about maintaining your floors, we have answers. Contact us today!