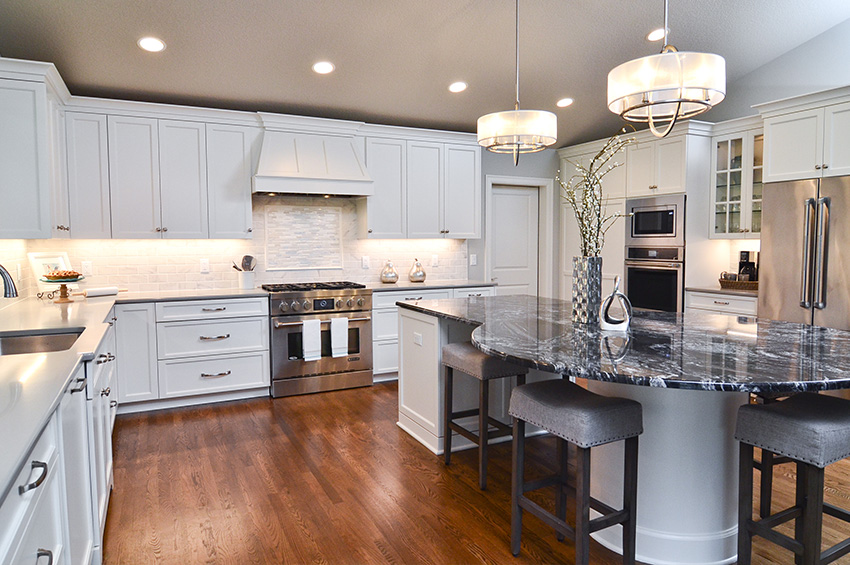 Which Hardwood is Best for Flooring?
Hardwood is a classic flooring choice that flatters every interior design scheme. The long-lasting earth-sourced material radiates natural beauty while offering timeless versatility. It can even boost your Portland home's resale value.
If you're sold on hardwoods for your home but aren't sure which style to get, the experts at our Portland flooring company are here to assist. Consider this your go-to guide to different types of wood flooring.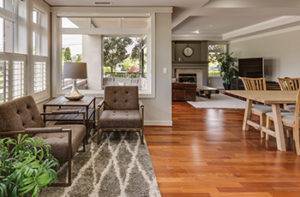 How to Choose Hardwood Flooring
The durability and effortless elegance of real wood are hard to beat. It lasts for decades (sometimes the better half of a century) and can be refinished several times to renew its luster.
However, not all hardwood flooring is created equal. When you consider the various types, species, colors, textures, finishes, and plank styles, you've got endless choices. Find a breakdown of the different options below.
Your Guide to Different Types of Wood Flooring
The two main types of hardwoods are solid and engineered. Then within those categories, you can choose from unfinished or prefinished planks.
Solid Hardwood Flooring: Solid wood planks are cut from single pieces of genuine lumber. This type of flooring can be sanded and refinished numerous times.
Engineered Hardwood Flooring: Engineered wood planks have a thin layer of solid wood on the top with multiple layers of plywood or particle board underneath. They can be refinished a few times.
Unfinished Hardwood Flooring: Unfinished planks (usually solid wood) are sanded down and finished on site. This type of flooring is more time consuming to install, but it can be refinished many times.
Prefinished Hardwood Flooring: Prefinished wood is sanded, finished, and sealed in the factory, which makes for quicker, easier installation. It comes in both solid and engineered planks.
Species and Colors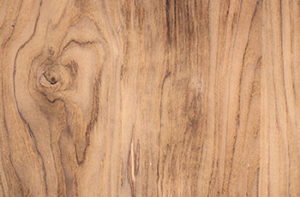 Hardwood floors come in virtually every wood species, though some are more common than others. Oak is the most popular option, and it can range in color from sandy, reddish, or neutral medium brown.
Then there are maple and ash, which are blonde woods. Then you've got cherry, which is usually light with a reddish hue, and walnut, which is typically a rich brown color. Rare and exotic species like mahogany, mesquite, and teak are generally more expensive and may need to be custom ordered.
Textures and Finishes
Solid and engineered hardwoods can be sanded down to achieve an ultra-smooth, consistent surface. However, if you like the natural feel of wood, you can get planks with a textured finish emphasizing the grain. Some hardwoods come with an antiqued texture for a rustic, timeworn appeal.
While wood species have unique natural pigments, the color of your floors has a lot to do with the finish. Oak, maple, and ash can be stained with warm or cool tones, darkened to mimic mahogany or walnut, finished with a white or gray wash, or left as is with a clear seal.
Plank Sizes
Flooring planks come in various lengths and widths. Long, wide planks can offer a neutral, minimalist appearance, while smaller, thinner boards may add more visual interest. Beyond the size of the plank, hardwoods can be installed in patterns or at an angle to achieve different effects.
Hardwood Flooring Installation
As we mentioned, unfinished hardwoods are the hardest to install, as they need to be nailed down and then sanded and finished. Prefinished planks, on the other hand, are usually glued into place, so they're more suitable for DIY projects. Whichever type of flooring you choose, our experienced team can help with demolition and installation.
Where to Buy Hardwood Flooring in Portland
Floor Factors has everything you need to complete your project. We carry hardwoods from top-rated manufacturers and can accommodate custom orders. As your one-stop-shop renovation resource, we also have counters, window treatments, and cabinets. If you're stuck on the color, pattern, or size, our design consultants can help you find the perfect option for your home.
Contact us for a free estimate, or stop by our locally owned flooring store in Portland's Pearl District to see our wide selection for yourself.